Radical Muslim cleric Anjem Choudary isn't an unfamiliar figure to readers of TheBlaze.
He recently came close to saying that activist Pamela Geller should face the death penalty for her draw-Muhammad event in Garland, Texas. He also predicted Shariah law would be implemented in America, invited the wrath of Brad Thor following the Charlie Hebdo massacre when he declared no one has the right to insult Muhammad and claimed Jesus would be a Muslim if he were walking the earth today.
Here's another resume bullet point for Choudary: He's seen on video confronting a British cop as to why he's wearing a wristband from Help for Heroes, a charity for British soldiers or vets injured as a result of their service.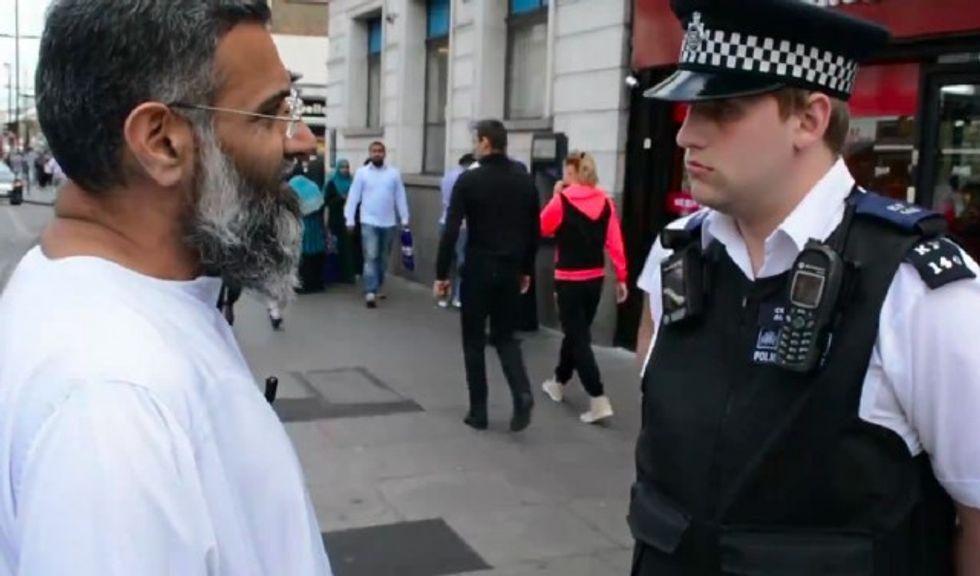 Image via Facebook
Choudary told the cop that Help for Heroes, by supporting British troops, favors murdering citizens of Iraq and Afghanistan.
"As an officer you're not supposed to have a political agenda," Choudary said.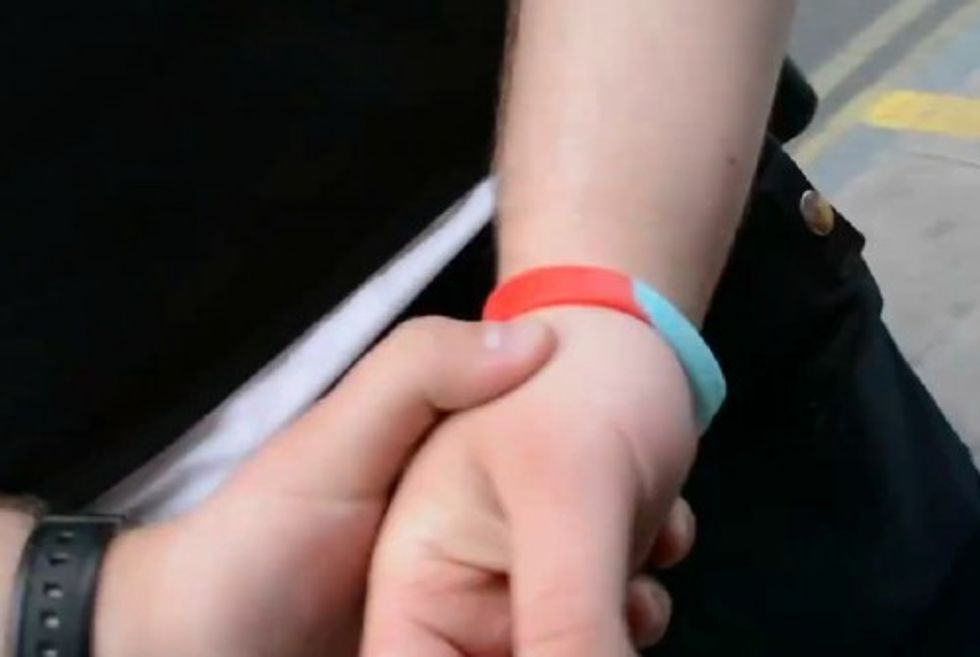 Image via Facebook
The officer tried to deflect the ambush, but the cleric wouldn't let up.
"Do you have an opinion on it?" he asked the cop. "Why are you supporting it or promoting it?"
After the officer walked away, Choudary said, "Obviously he has no opinion, which I'm not surprised, I mean you don't need to be incredibly intelligent nowadays to be an officer."
The clip indicated that the officer soon removed the Help for Heroes band, which was on his right wrist: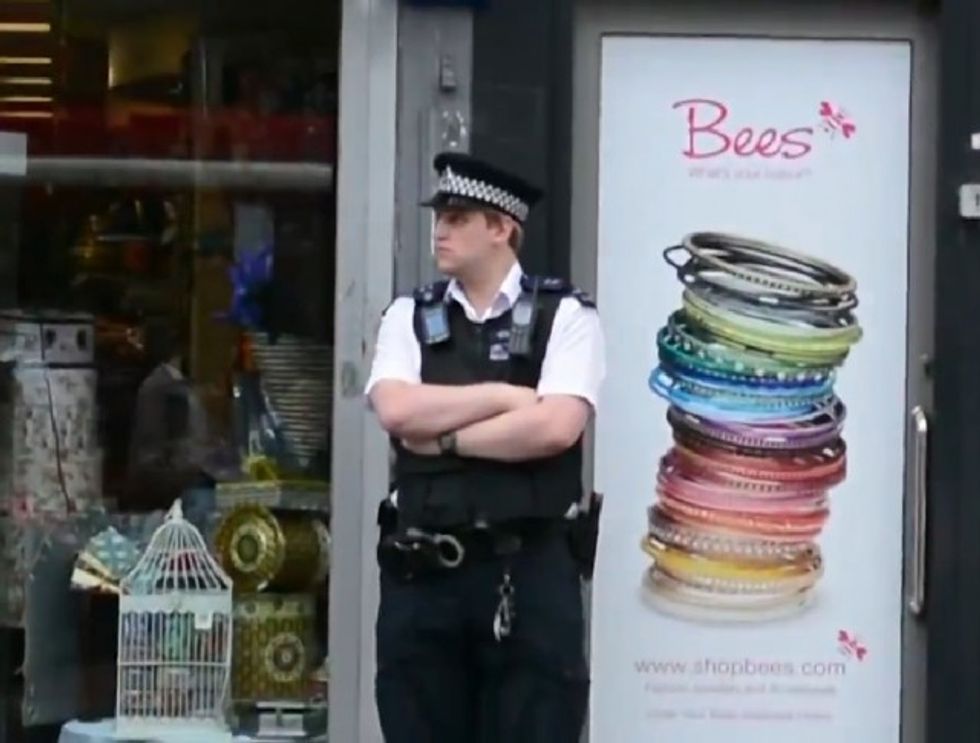 Image via Facebook
It isn't clear when the incident was videotaped, but the clip has received over 400,000 views since it was posted June 15.
***MUST SEE VIDEO***Just who the hell does Anjem Choudary think he is?This is a known Islamic hate preacher telling a British police officer that he should not wear a Help for Heroes wristband!We now have Muslim extremists telling police officers that they cannot support charities which support our troops!He should be kicked out of Britain!(Third party video)

Posted by Britain First on Monday, June 15, 2015
—
Follow Dave Urbanski (@DaveVUrbanski) on Twitter