When Malcolm Milliones pulled into an Atlanta gas station for a fill-up Sunday, his fiancee parked her SUV right behind him and walked into the station's convenience store to pay for the gas.
And that's when the nightmare began.
Milliones said a carjacker, apparently a young teenager, jumped into his fiancee's SUV and started driving away — with Milliones' 8-year-old son, Rashaan, in the back seat.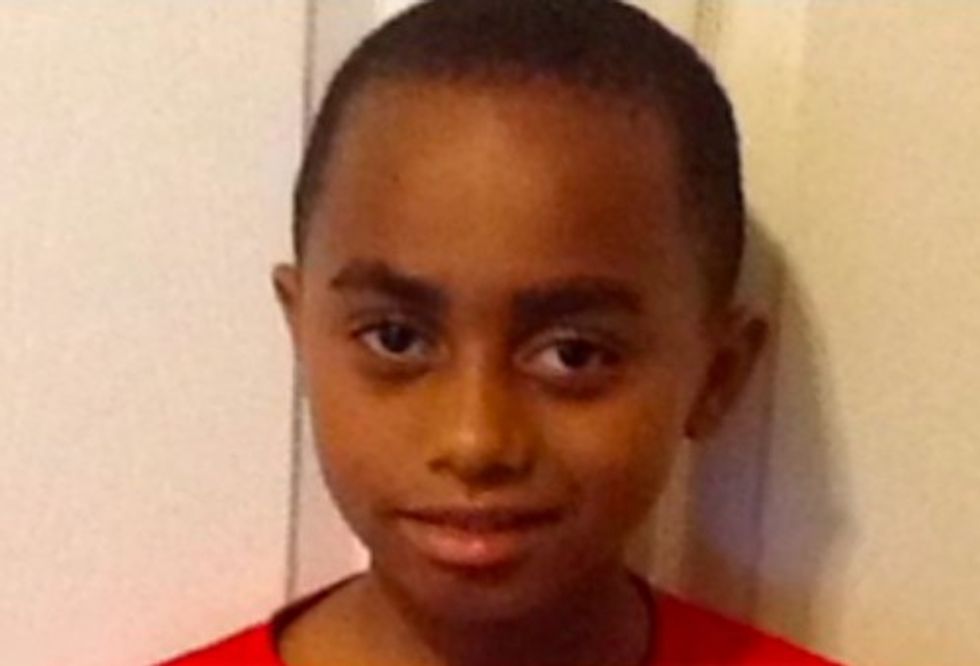 Malcolm Milliones' son Rashaan was in the back seat when a carjacker drove off. (Image source: WXIA-TV)
"He jumped into the window of the SUV on the passenger side and pulled off," Milliones told WXIA-TV.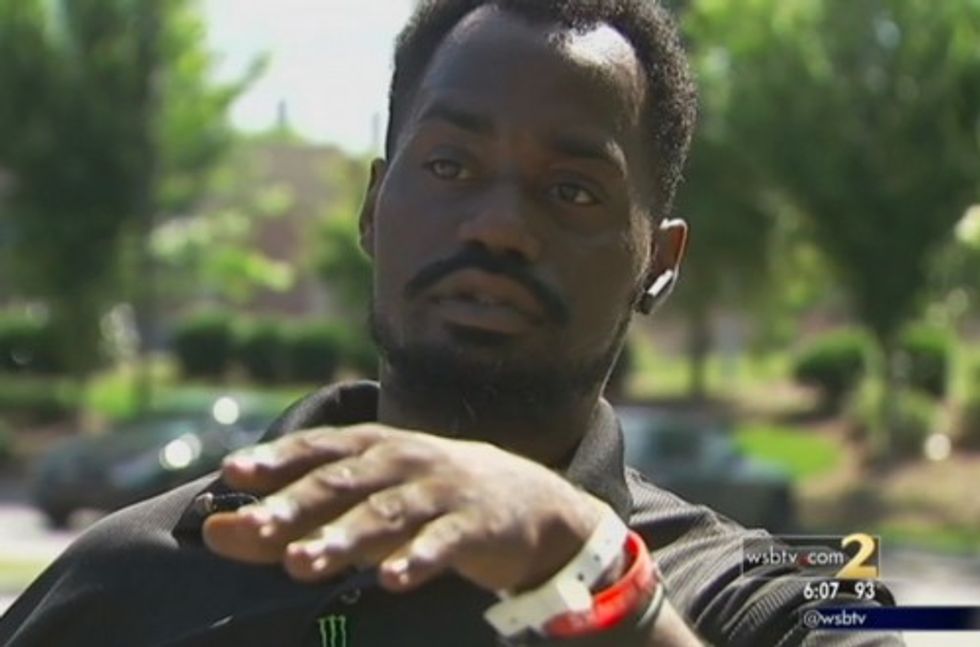 Malcolm Milliones describes the carjacking. (Image source: WSB-TV)
So the dad did what came naturally: He grabbed hold of the moving SUV and wouldn't let go. Part of the drama was caught on surveillance video.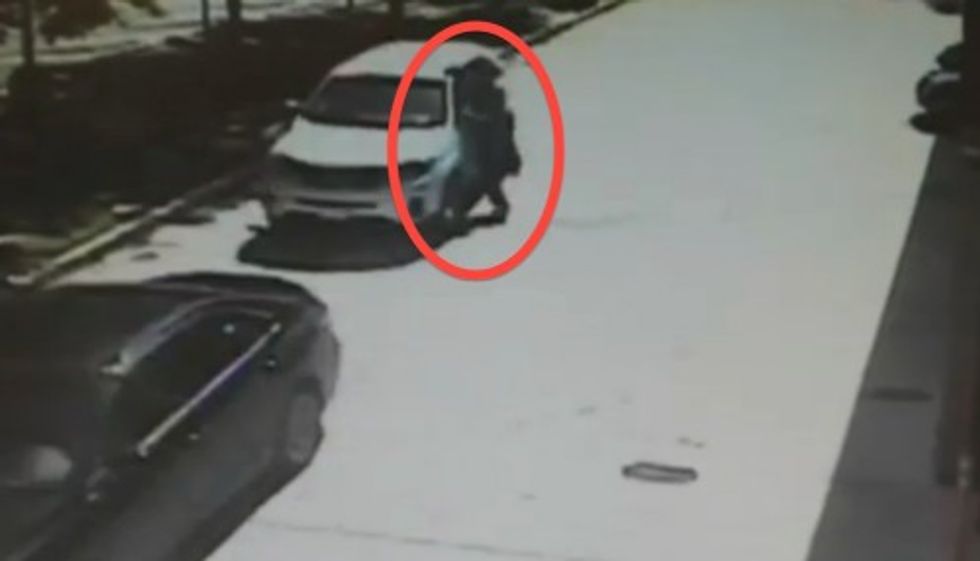 Milliones' hanging on to the SUV. (Image source: WSB-TV)
"Malcolm was kind of hanging onto the driver's side of the car," his fiancee, Kristie Lovelace, told WXIA.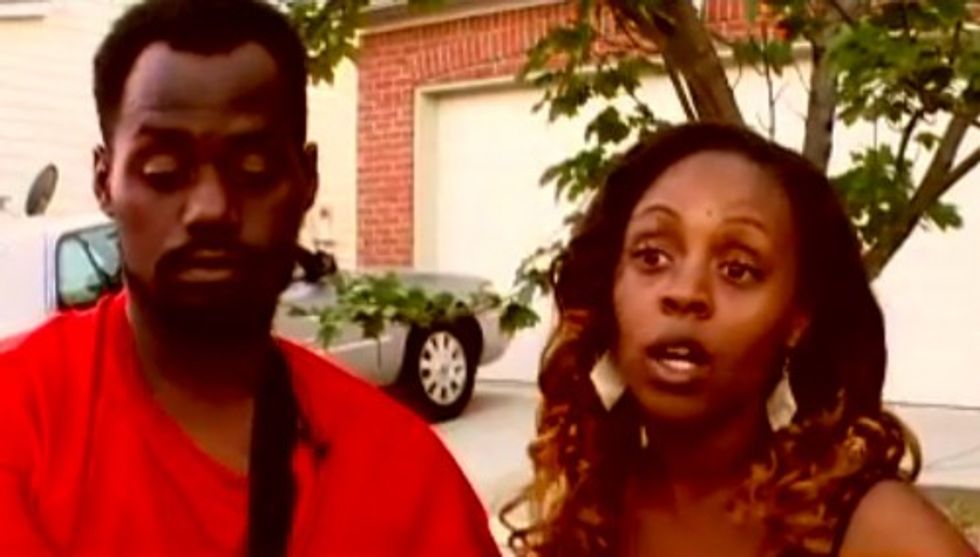 Image source: WXIA-TV
"He's like hitting at the car, he's going like, 'Stop the car, get out of the car, my son's in the car,' and the guy just kept going."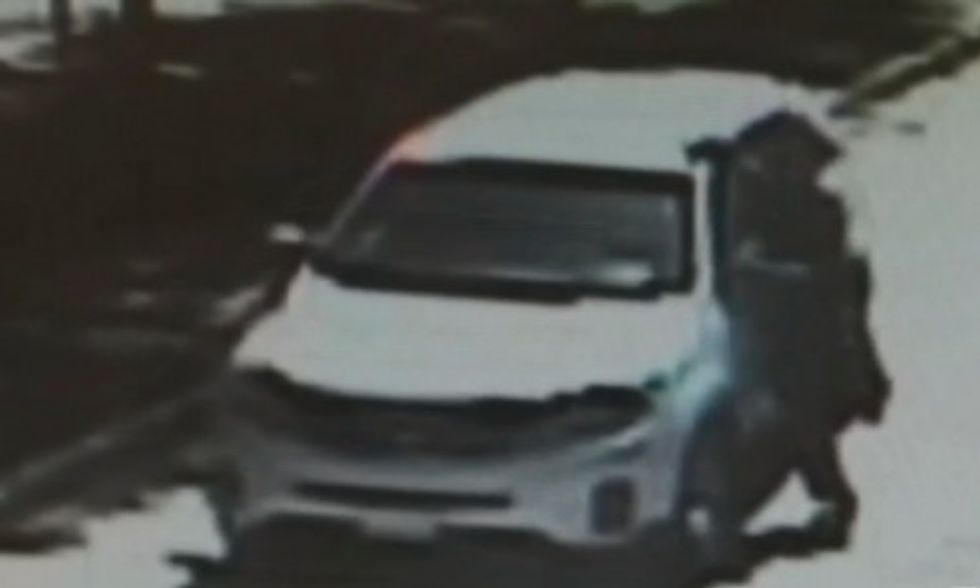 Image source: WSB-TV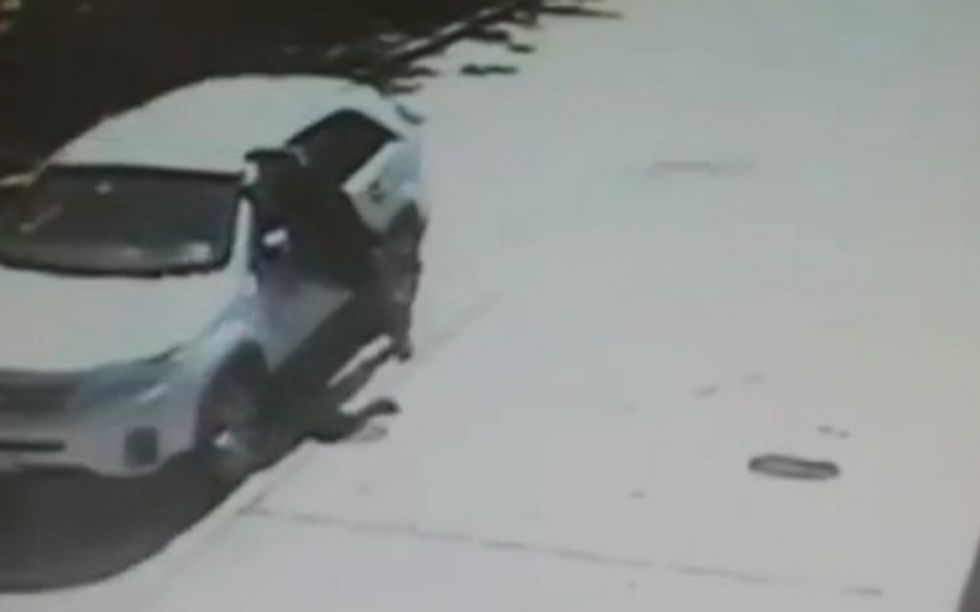 Image source: WSB-TV
Milliones told WXIA the carjacker appeared alarmed and distracted — and as the dad fell off and broke his arm, Rashaan took that moment to jump out before the SUV took off again. He jumped out about a quarter mile from the gas station and is OK, Milliones told WSB-TV.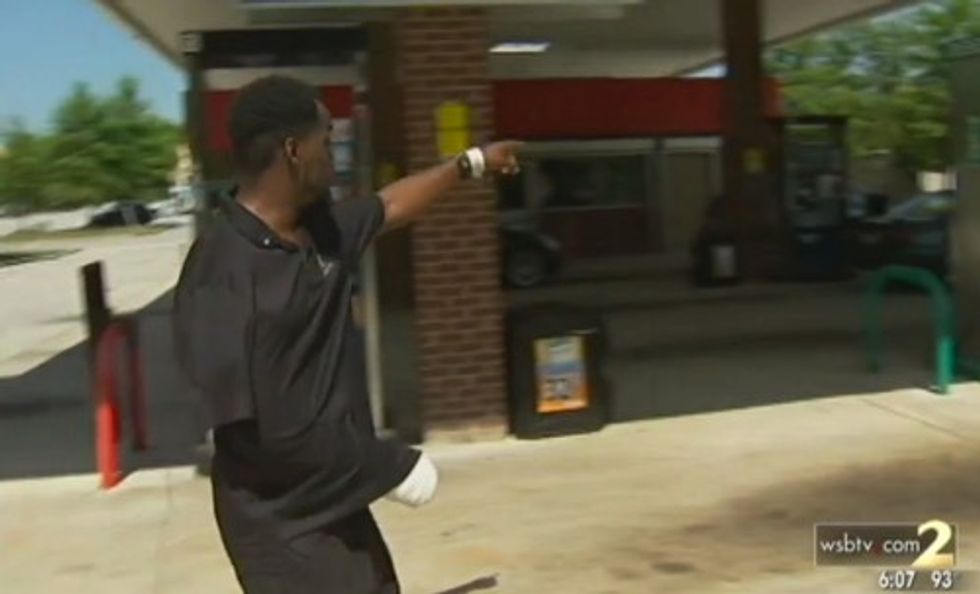 Image source: WSB-TV
"That's how he said it, too," he told WXIA of his son's recollection. "'Now's my chance.'"
Police on Tuesday told WXIA the stolen 2014 Silver Kia has been located, but the carjacker — and an accomplice driving a black Toyota Corolla — are still on the loose. The carjacker is described as black, 11 to 14 years of age, and dressed in a white shirt and khaki shorts.
"It's gotten to the point now where we're talking about moving," Milliones told WSB, adding that it's the third vehicle theft his family's suffered.
(H/T: The Daily Mail)
This story has been updated.
—
Follow Dave Urbanski (@DaveVUrbanski) on Twitter