It's summer, so that means you're going to start seeing plenty of baseball player and manager ejection videos. And while they are entertaining enough in-and-of themselves, they're even more worth watching when video clearly shows the tantrum-thrower is right. Enter minor league Frisco (Texas) Rough Riders manager Joe Mikulik.
During the top of the fifth inning while the Rough Riders were playing the Midland (Texas) Rock Hounds, Rough Riders player Jake Skole sprinted home on a ground ball. A play at the plate ensued, and at first glance it appeared Skole was tagged out by the catcher: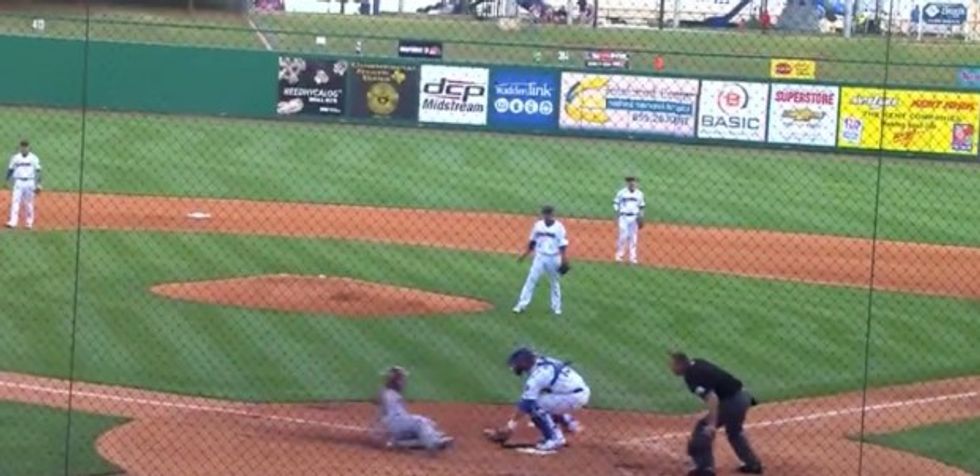 Source: Facebook
But there's only one problem. The catcher dropped the ball and it scooted away toward the pitcher's mound: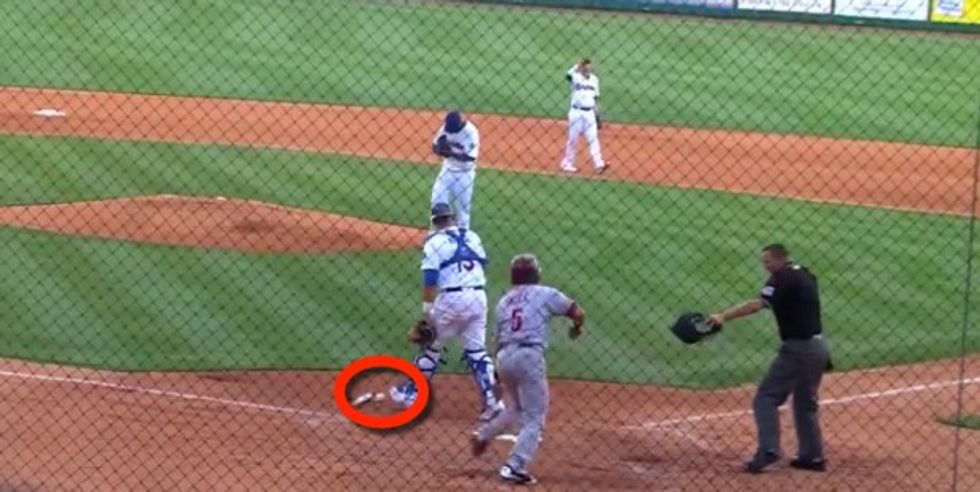 Source: Facebook
The runner, then, should have been safe. But the umpire called him out and stuck with it. That set Mikulik off who, after being ejected, went on a lengthy tantrum that involved the normal dirt-kicking, but he also got creative and punted his shoes across the infield: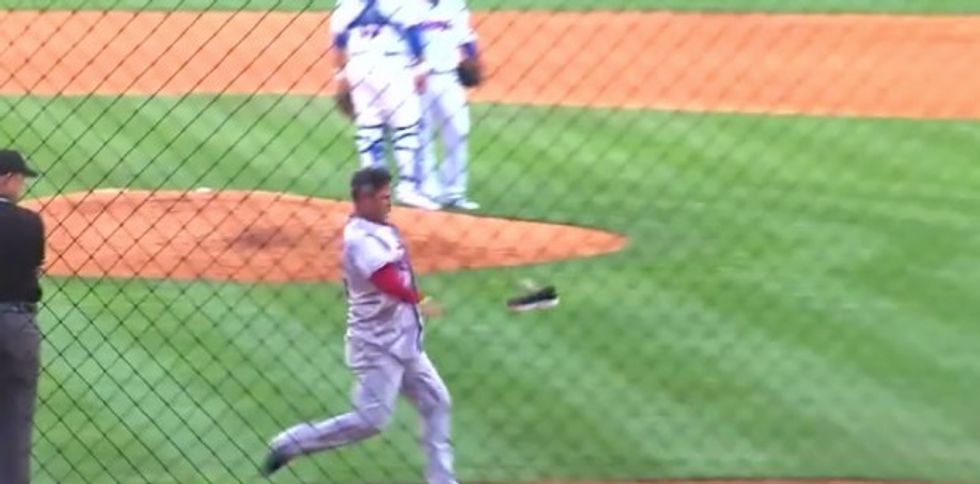 Source: Facebook
Watch it all unfold:
VIDEO: We guess he really didn't like the call! Frisco RoughRiders manager throws a major tantrum! FULL VIDEO > http://cbsloc.al/1IPaAzA

Posted by CBS DFW on Wednesday, June 17, 2015
According to Fox Sports, this isn't Mikulik's first rodeo: He has quite the highlight reel of tantrums.
The Rock Hounds ended up winning 5-4 in 10 innings. The Rough Riders are the Double-A affiliate of the Texas Rangers.