The Dallas-Fort Worth area is once again getting hammered by rain. That means that local reporters were out in full force Thursday morning doing live shots from some of the hardest hit areas. KDFW-TV reporter Jenny Anchondo was one such reporter. But while reporting on the news, she became the news.
"I tell you what," a very wet Anchondo began, "if you are in this area, Loop 12 and I-30, we're locked out of our car. If you have a hanger in your car, we would love to get it!"
"My hands are pruney, we don't have a cellphone, we don't have anything and I think if we have a hanger I really think we can get back into this live truck," she said chuckling.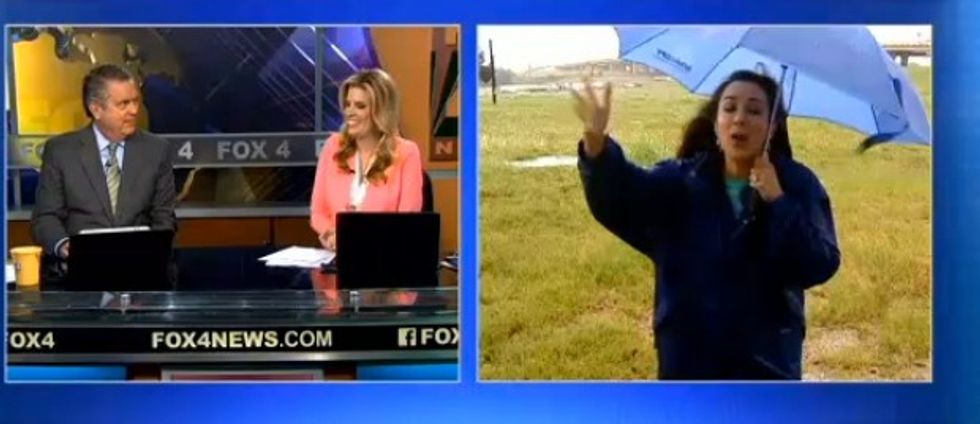 Source: KDFW-TV
The anchors weren't that encouraging, repeating phrases like "oh no."
"Please! Anybody! Friends, family, loved ones, strangers," she continued.
"That's all I get, is just 'sorry,'" she added, mocking the anchors' reaction.
Watch it below:
Fox4News.com | Dallas-Fort Worth News, Weather, Sports
And someone did answer her call, according to her Facebook:
But don't worry. Anchondo posted that help eventually arrived after about an hour: