You might look at the videos below and think they were taken by cameras mounted on a plane or drone, but that's not the case.
It was taken on something much higher up — outside of Earth's atmosphere, in fact, in space.
The Canadian tech company UrtheCast released what it calls the "world's first, full-color HD videos of Earth, filmed from the International Space Station" Wednesday.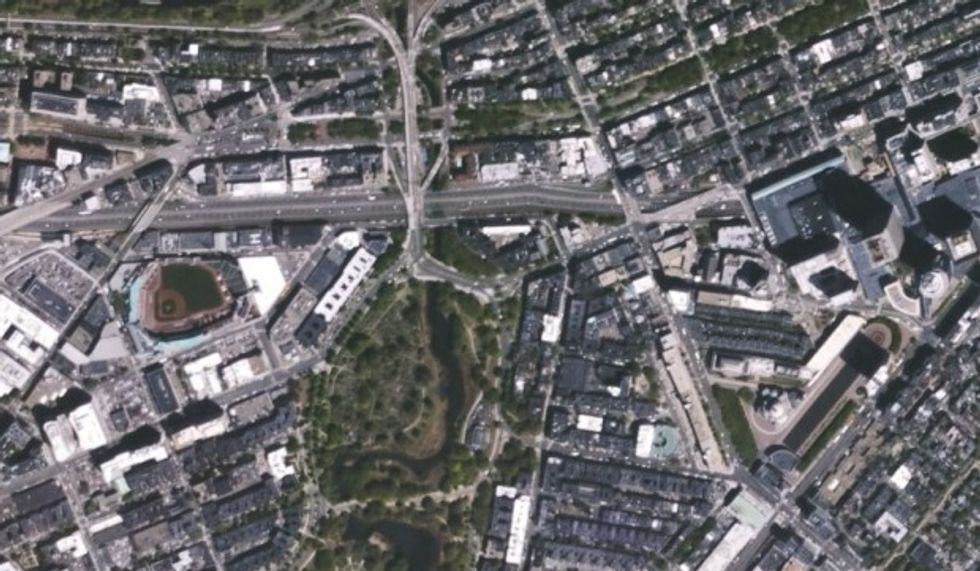 This screencapture from a video of Boston shows the detail the cameras on the International Space Station can capture. (Image source: Vimeo)
Its first videos released are from above London, Boston and Barcelona, showing off "life on Earth as viewed from the International Space Station, revealing the diverse utility of UrtheCast's technology."
"Today, we are continuing our advancement towards democratizing the Earth Observation industry, making timely Earth video and imagery from space accessible to everyone," UrtheCast Co-founder and CEO Scott Larson said in the blog post. "With the ultimate goal of connecting the planet and highlighting what unites us all, we're revealing a perspective of Earth from space that was previously reserved for a small few. By opening up our API to the web development community, we're providing collaboration tools that will help people monitor, protect and benefit our world and will lead to the democratization of Earth Observation imagery."
Check out the view from...
London:
Boston:
And Barcelona:
NBC News pointed out that there is other technology providing higher-definition photos than what UrtheCast cameras capture, but in the way of video, UrtheCast has the first for now.
Eventually, Larson told NBC, that people will be able to pick out footage of specific locations.
"You can see a picture of your house, taken over time, and at the same time find out when the camera is going to be over you next, so people will have time to plan their event," Larson said.
You can watch UrtheCast's feed streaming live here.
(H/T: Popular Science)