CNN was forced to cut to a commercial break during its live coverage on the latest details concerning the tragic church massacre in Charleston, South Carolina, after a woman interrupted the broadcast with a racially-charged rant on Thursday afternoon.
"Are you angry?" the woman is heard saying off camera as CNN anchor Don Lemon was introduced. "Don, are you angry? Are you angry, Don?"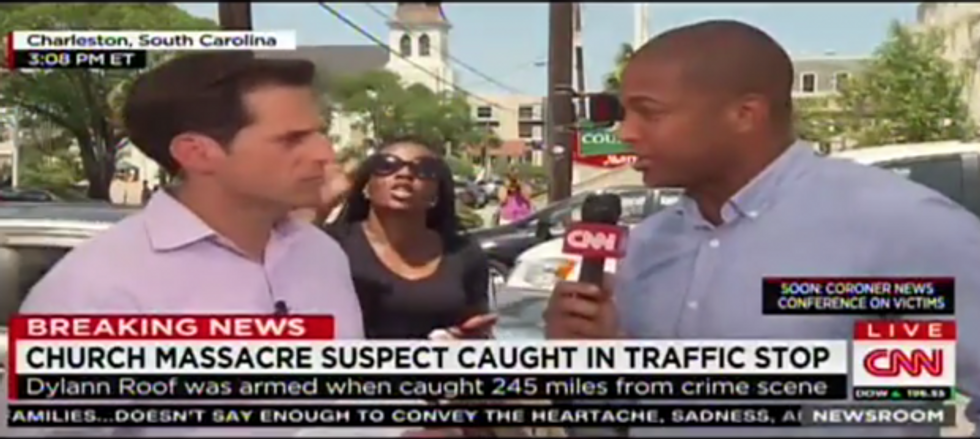 When Lemon ignored the woman and continued to discuss the shooting, the woman went after him with personal attacks.
"Uncle Tom? Hello? Are you angry, Don? Because we're angry. Speak about the anger," the woman added.
She continued: "The president is a puppet! Stop the lies! Stop the lies! He's an Uncle Tom, too. President Obama's an Uncle Tom, too. Uncle Tom!"
Watch the video via CNN:
Nine people were killed when a gunman opened fire at a historically black church in Charleston on Wednesday night. The suspect, identified as 21-year-old Dylann Storm Roof, was captured by police on Thursday.
---