David Williams, a cycling instructor in England, saw something on the road that was so infuriating, he had to film and share it.
He noticed a woman in a red Land Rover when he saw her bring a spoon to her mouth. Then he got a closer look and saw a whole bowl of cereal in her hands.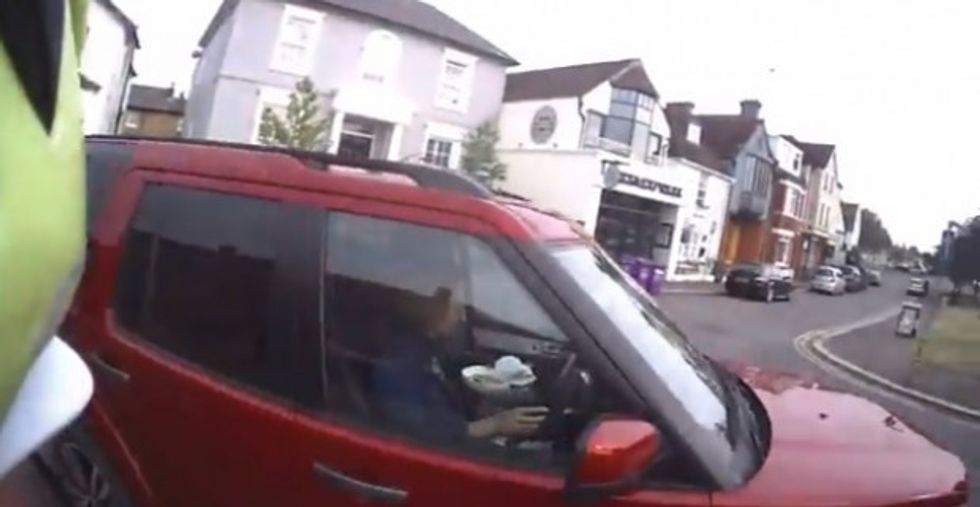 Image source: YouTube
"Put that down," Williams ordered, noting the bowl of cereal. "You're on camera. You're going to the police. I've got your number.
"Absolutely ridiculous," he added. "You're a bloody danger."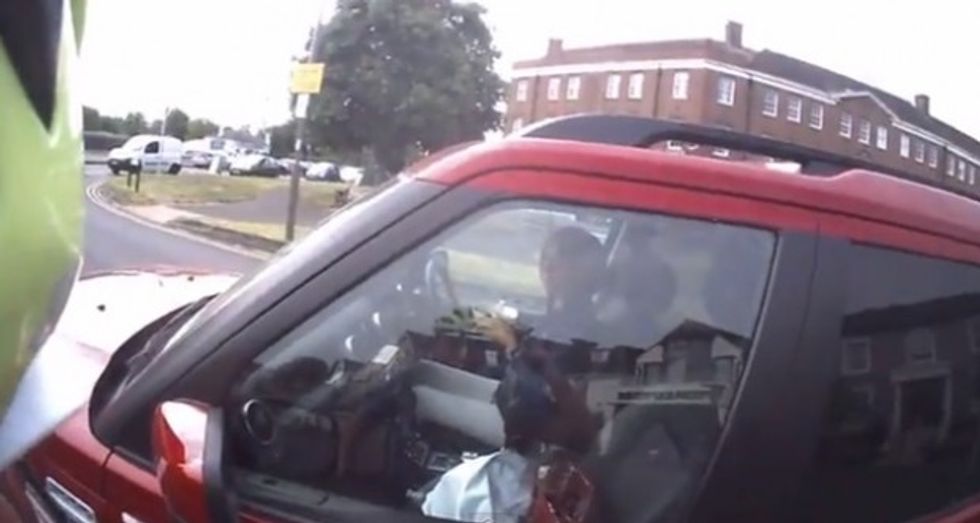 Image source: YouTube
At this point, the signal changed and the woman pulled away still holding her bowl of cereal and never rolling down her window to comment.
"She's eating her breakfast," the cyclist said to the cars behind the woman, justifying why he held up traffic for a moment.
Another driver rolled down her window to hear what Williams had to say and expressed her shock at the woman's actions.
Watch the encounter:
Williams told the London Evening Standard the woman looked "like a normal, everyday mum on the school run. Then I saw her putting spoonfuls of cereal in her mouth holding the wheel with one hand."
He told the newspaper that he's given his video to the London Police Department, which is investigating the incident.