A judge in Australia was criticized by his colleagues after he ruled earlier this month that a mother should be banned from breastfeeding her child due to the fact that she had recently gotten tattooed.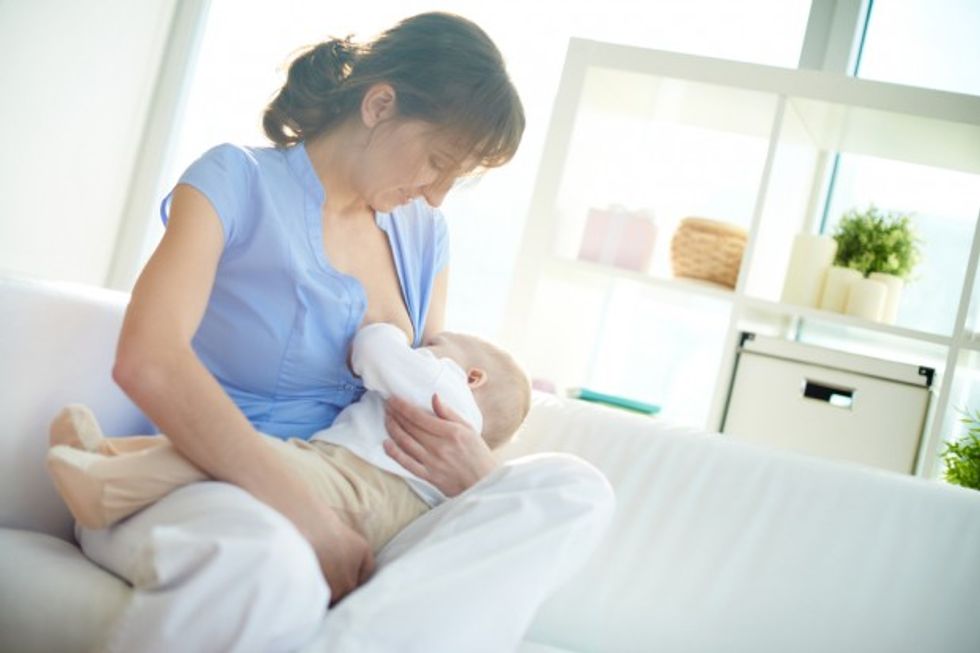 Photo credit: Shutterstock
According to the Australian Broadcasting Corporation, Federal Circuit Court Judge Matthew Myers ruled on June 5 that a 20-year-old woman should not be allowed to breastfeed her baby based on fears that she could carry a needle-transferred disease. ABC noted that Myers ruling came despite tests showing the mother did not have any transferable blood diseases.
"Looking at perhaps the benefit to the child who is 11 months old breastfeeding as opposed to what would be a lifelong issue in circumstances where the child contracted HIV, it is the view of the court that it is not in the best interests of the child that the mother continue to breastfeed the child," Myers said in his ruling earlier this month, according to the Australian.
The case went to family court this week where Judge Murray Aldridge said that "judges must not mistake their own views for being either facts not reasonably open to question or as appropriately qualified expert evidence," ABC reported. "That those views may have been obtained by the judge searching the Internet compounds, rather than alleviates, the difficulty."
After the ruling, breastfeeding advocates noted the harm that stopping this as a source of nutrition could actually harm the baby and set a bad precedent overall:
[Australian Breastfeeding Association CEO Rebecca] Naylor also flagged broader concerns about the wider implications of the ruling, saying it raised questions about a judge's right to control the risk taking behaviours of women.

"Does that mean that women who expose themselves to any sort of risks around the contraction of a blood-borne virus... shouldn't be allowed to breastfeed?" she said.

"Of course we have to consider the risk to babies, and I'm not in any way dismissing that.

"Women do need to be careful. They're feeding a child, it's going to be their main source of nutrition up until they're 12 months of age, so you do have to be careful.

"But it doesn't mean that you have to wrap yourself in Glad wrap."
The family court judges, in what started as custody dispute, also changed Myers initial ruling on the amount of time the baby should spend with the father, reducing his suggested visits to five-hour stretch two days a week.
The boy's father, according to the Sydney Morning Herald, refused to return the 11-month-old to his mother, which prompted her to take the case to court in the first place. While there, the newspaper reported, the issue of the woman's tattoos within recent months and her breastfeeding came up.
The Australian noted that in the initial case hearing, the court learned the mother had used marijuana at least once while breastfeeding.
—
Front page image via Shutterstock.