Fasting might not be a comfortable practice, but a new study found that following a diet that mimics fasting might be a bit easier and could come with a whole host of health benefits.
Using mice because their short lifespans allowed researchers to track the effects of a fasting diet over a lifetime, researchers at the University of Southern California found that it slowed aging, reduced fat and improved cognitive performance.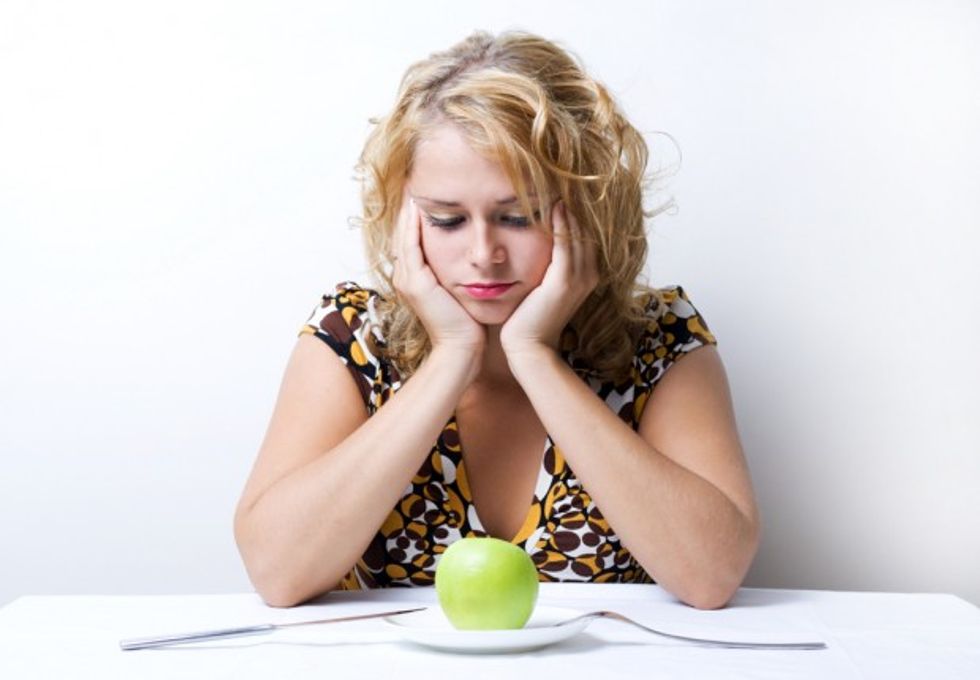 Photo credit: Shutterstock
What's more, the researchers wrote in the abstract of the study published in the journal Cell Metabolism, that prolonged fasting also lead to fewer incidences of cancer, skin lesions and bone loss.
The researchers had a small pilot trial involving people who went through three cycles of prolonged fasting and found that it "decreased risk factors/biomarkers for aging, diabetes, cardiovascular disease, and cancer without major adverse effects, providing support for the use of FMDs to promote healthspan," they wrote.
Instead of having people fast completely, Valter Longo, a professor in the university's school of gerontology, explained that the team devised a diet that cut a person's daily caloric intake up to 54 percent and controlled the nutrients they received in terms of carbohydrates, proteins and fats. This diet lasted five days out of the month. Study participants ate normally the other days of the month.
"Strict fasting is hard for people to stick to, and it can also be dangerous, so we developed a complex diet that triggers the same effects in the body," Longo told USC News. "I've personally tried both, and the fasting mimicking diet is a lot easier and also a lot safer."
He added that fasting in this way is "about reprogramming the body so it enters a slower aging mode, but also rejuvenating it through stem cell-based regeneration."
Before you consider going on a prolonged fasting diet like this, Longo suggested people consult their doctors first.
"Not everyone is healthy enough to fast for five days, and the health consequences can be severe for a few who do it improperly," he said, according to USC News.
Going forward, the researchers are conducting a larger human trial.
—
Front page image via Shutterstock.