Take a look and you'll probably see why: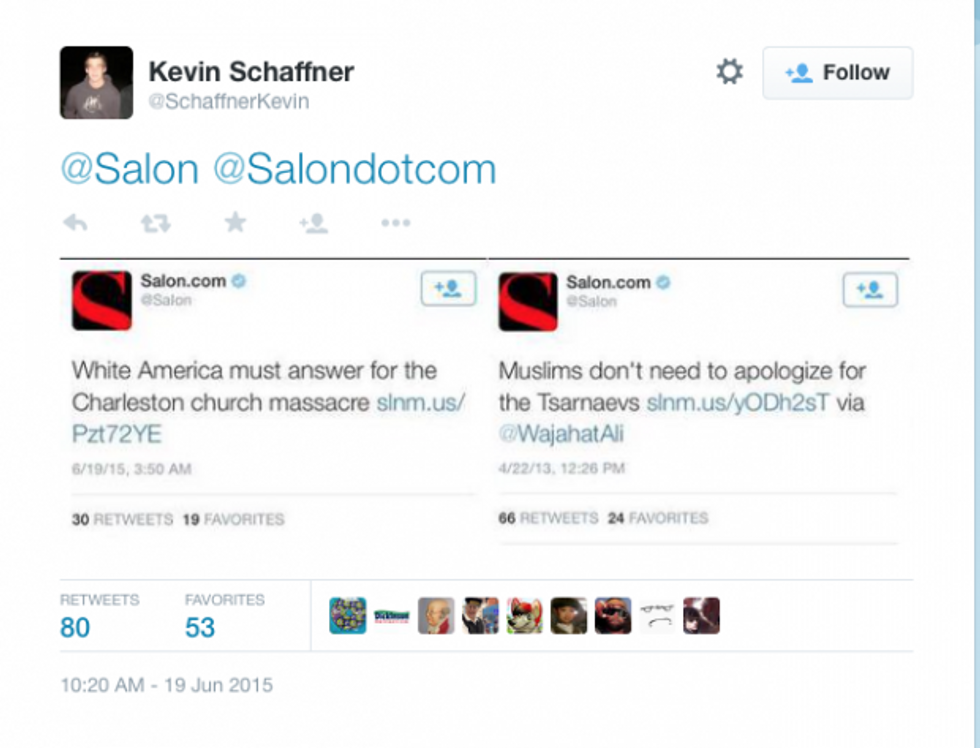 Image source: Twitter
In the most recent tweet, Salon is referring to the deadly shooting that left nine dead on Wednesday after a gunman opened fire at a historically black church in Charleston, South Carolina.
The 2013 tweet referred to the Boston Marathon bombing, which killed three and wounded hundreds. It was later revealed that the Tsarnaev brothers, of Chechnya, were motivated by radical Islam.
Dzhokhar Tsarnaev was sentenced to death earlier this year for his role in the 2013 bombing. His brother, Tamerlan, was killed during a massive manhunt following the attack.
(H/T: Weasel Zippers)
—
Follow Oliver Darcy (@oliverdarcy) on Twitter