After being "derecognized" by the California State University system for requiring their student leaders to be Christians, a Christian club is once again allowed back on campus.
InterVarsity Christian Fellowship, a campus ministry group, was banned from the CSU public school system due to a provision in the school system's policy that said official student groups could not discriminate based on race, religion, ethnicity, age, gender and more. Because the Christian organization requires its student leaders to sign a statement of faith, it was derecognized for the 2014-2015 school year on the basis of discrimination.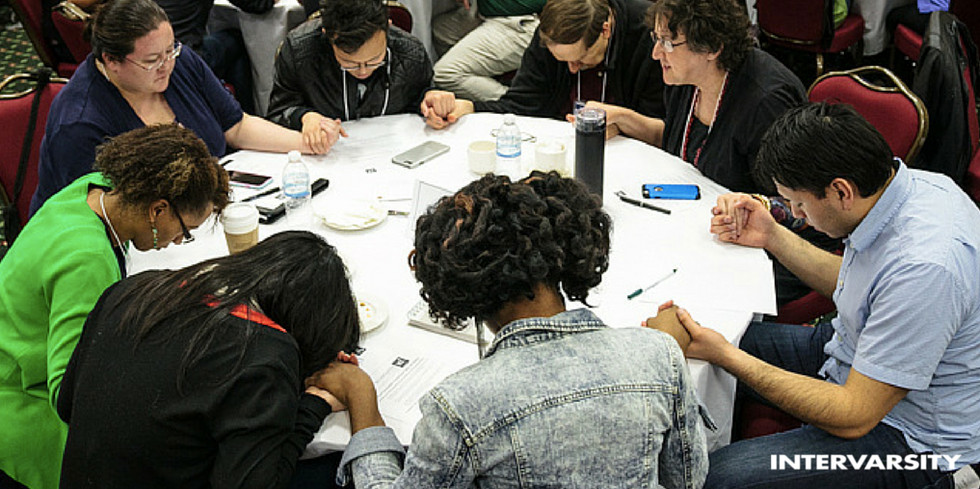 Image via Twitter @INTERVARSITYusa
However, according to a press release from the group, the nation's largest public school system has reversed its decision and will officially recognize InterVarsity again.
"Following substantive and cordial ongoing conversations, CSU clarified the intent and reach of Executive Order 1068," InterVarsity president Jim Lundgren said in the release. "We are confident we can choose leaders who are qualified to lead InterVarsity's witnessing communities throughout the Cal State system."
"InterVarsity's Christian faith compels us to welcome all people," Lundgren said. "We support CSU in its commitment to serve the diversity of students on its campuses. In fact, InterVarsity communities are some of the most diverse groups on Cal State's campuses. At the same time, we maintain our commitment to provide campus communities that are clearly Christian, where all students can experience and learn more about Christian community, theology, and practice. We're grateful for this development and are looking forward to continued ministry on CSU campuses."
While the group was not recognized as an official student organization by the CSU system, the 23 affected chapters were not allowed to recruit members during student activity fairs and could not utilize rooms that were reserved for recognized student organizations.
Although InterVarsity is back on California campuses, the group still faces hurdles with other universities across the country. The group said in a 2013 report that it faced "tension" at more than 40 colleges in the past 12 years. In the group's more recent press release, InterVarsity claimed to face contention in New York, Massachusetts, Tennessee, Maine, Iowa and Florida.
"In a time where much of the public discourse is polarized, InterVarsity and CSU remained engaged, honest, and respectful throughout the negotiations," Lundgren said. "While we are grateful to have resolved the issue with CSU, InterVarsity continues to believe that all-comers policies will result in the exclusion, rather than inclusion, of diverse students from campus."
InterVarsity says it has 985 groups on 649 campuses throughout the country.
Lundgren was appointed as interim president on June 6 after Alec Hill resigned from the position due to cancer.