Kathy Smith, a full-time employee who also attends school, left her Kenosha, Wisconsin, apartment just like any other time. But this time was far from ordinary, and shocking new surveillance video could reveal why.
"[I] started down there to go out to the street and accelerated. [I] got to the end, went to brake to make the corner and there were no brakes," Smith recalled to WISN-TV.
Smith knew in those panicky moments that she had to act quickly.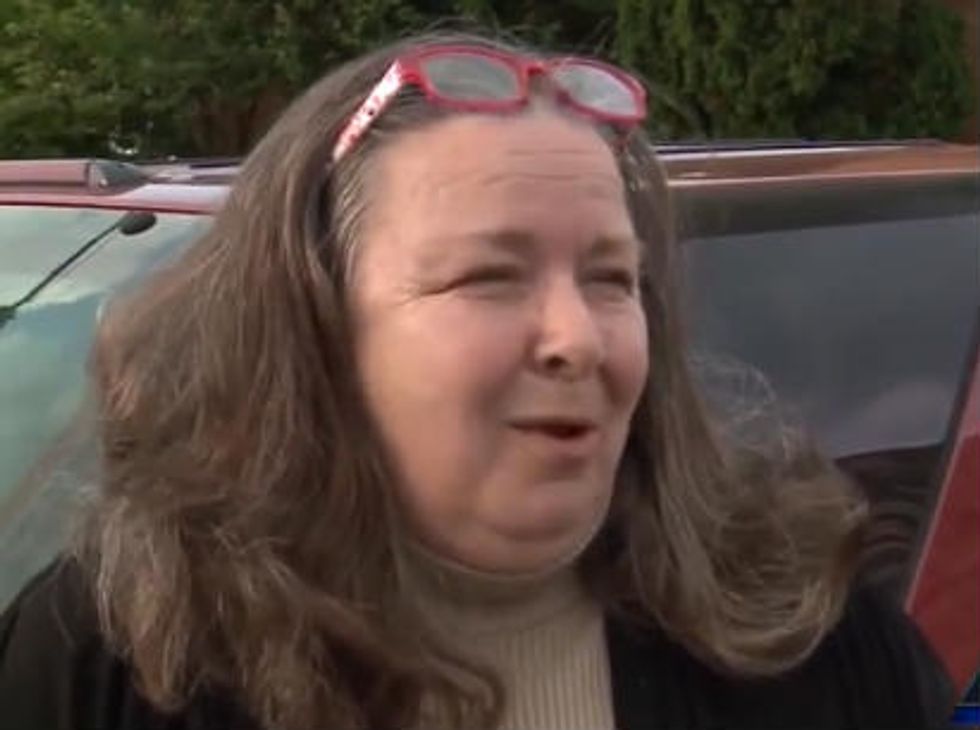 Kathy Smith (Image source: WISN)
"Because it's standard, I was able to downshift and slow it down and get it back into the apartment complex," Smith said.
While trying to determine what went wrong inside the car, Smith found that something suspicious.
"The hose going from the metal brake line to the caliper had been cut almost in both places almost exactly the same," Smith told WISN-TV.
That's when she notified the police.
Authorities obtained surveillance footage showing where Smith had parked her car the night before and what they found was enough to drive just about anyone to fear that it could happen to them.
The video shows a man walking around the parking lot, dressed in dark clothing, and then disappearing next to Smith's vehicle. While the video doesn't specifically show the individual committing any crime, police say that was the man who severed Smith's brake lines.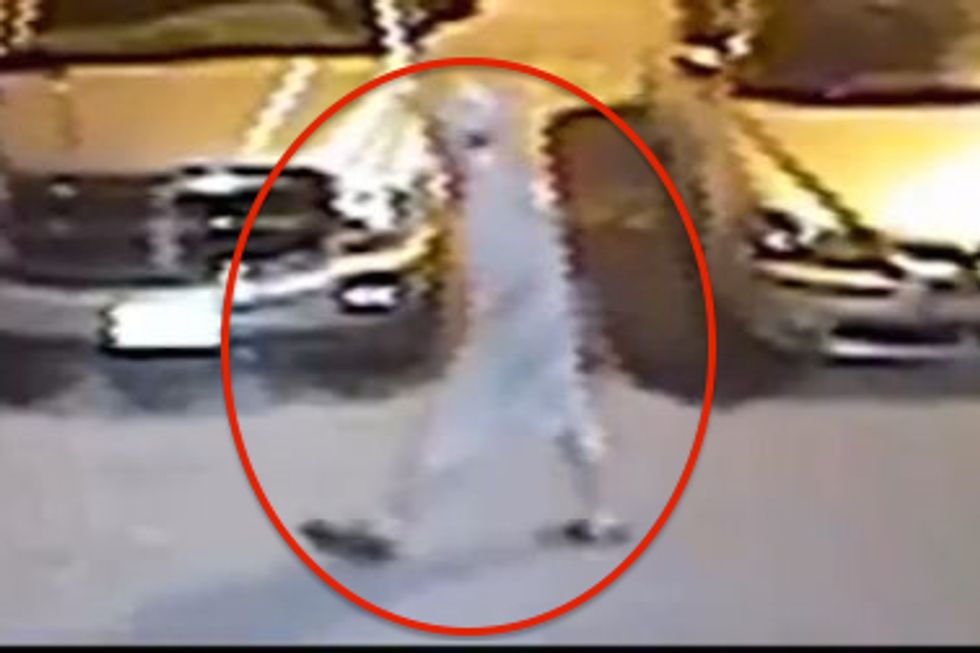 Image source: WKOW-TV
"I have no idea who the person is, no idea who the car is. [I] haven't had any conflicts with anybody. And it's scary," Smith said.
Jennifer Thomsen noticed her car was parked right beside Smith's vehicle on the night of that surveillance footage. Thomsen, who has three young children, can't help but think about one thing: What if her car's brake lines had been cut?
"It's just scary because you don't know if it's random, or it could have been mine, and I would have never knew," Thomsen said. "How do you know history won't repeat itself?"
WKOW 27: Madison, WI Breaking News, Weather and Sports
(H/T: WISN-TV)
–
Follow Jon Street (@JonStreet) on Twitter