Dylann Roof put a gun to his head and pulled the trigger after he allegedly shot and killed nine people in a South Carolina church Wednesday, a victim's family member said — but the gun only clicked due to an empty chamber.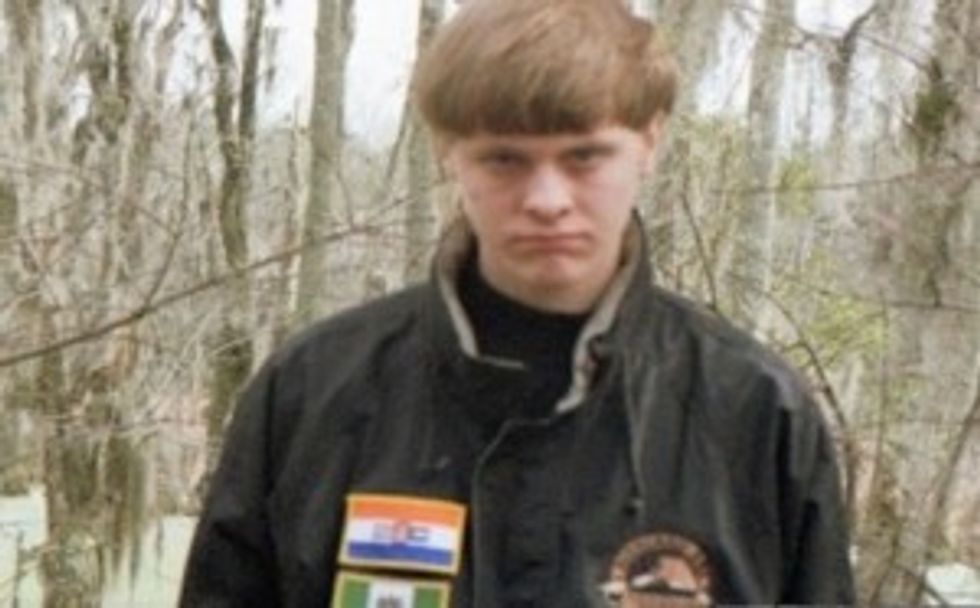 Dylann Roof (Image source: New York Daily News)
"His plan was never to leave that church," Kevin Singleton, son of 59-year-old shooting victim Myra Thompson, told the Los Angeles Times.
Singleton said Polly Sheppard — a 69-year-old survivor of the massacre at Emanuel African Methodist Episcopal Church in Charleston — told him and his family that detail about the shooting.
A woman who answered the telephone at Sheppard's house Saturday refused to comment to the Times about the matter.
More from the Times:
Singleton, 40, a magazine publisher in Charlotte, N.C., said it appeared that Roof's original intent was to kill the church's well-known minister, the Rev. Clementa Pinckney.

But when the Rev. Daniel Simmons, 74 and retired, grappled with him, he unloaded on Simmons and the others, Singleton said.

Felicia Sanders, 57, and her granddaughter survived by pretending to be dead.
After Roof told Sheppard he was letting her live so she could recount what had happened in the church that night, Singleton told the paper that Roof unsuccessfully turned the gun on himself.
(H/T: The Huffington Post)
—
Follow Dave Urbanski (@DaveVUrbanski) on Twitter