At 21-years-old, James Jones sold drugs, had been in prison and was out on parole. But on Saturday, Jones became a hero when he died shielding his mother from gunfire.
According to WFLD-TV in Chicago, the gang-related shooting happened as Jones's mother, Alice, just happened to be walking out of the house. Jones reportedly covered his mother's body with his own, saving her life.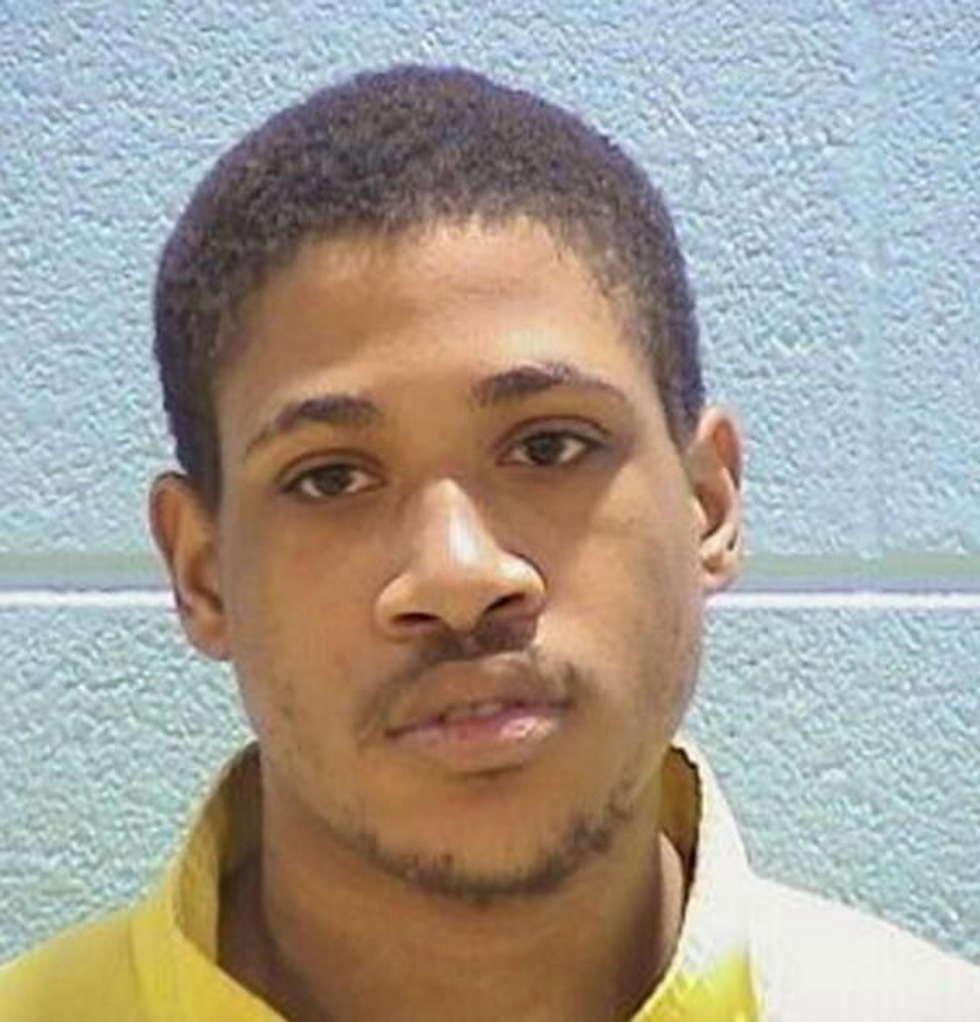 (Image source: Illinois Department of Corrections)
"He took his body and put it on top of her body. He covered her body," Dietra Luckett, Jones' aunt, told WFLD.
Alice was critically wounded in the shooting and is in the hospital where, relatives say, she has not yet been told of her son's death. Luckett told WFLD that she asked family members to get her son off of her after the shooting, not knowing that he had died protecting her.
According to WMAQ-TV, Jones had a confrontation with another person while at a neighbor's house buying cigarettes. When he returned home, he exchanged some words with a man parked in an alley but did not think anything of it, Luckett said.
As Alice walked onto the porch, the man opened fire. Jones was pronounced dead at the scene.
The NBC affiliate reported that police believe the shooting to be gang-related but have not made any arrests.
Alice had four children, but now three of them have died due to violence. In 1994, Alice lost her 4-year-old son when gang members threw a Molotov cocktail into a house in an attempt to kill a rival gang member. Alice's daughter was killed in 2006 by a robber who emptied the cash drawer of the KFC where she worked before shooting her.
WFLD reported that an anonymous note had been left at the scene of Saturday's shooting that simply read, "I love you."