It was the middle of the day Saturday, a peak time for drivers along Interstate 410 near San Antonio, when a 41-year-old man drove onto the southbound lanes. The problem? He was heading north.
"He just started hitting cars. 'Boom, boom, boom.' And I just followed him along," Gabriel Gonzalez told KSAT-TV.
After hitting at least eight vehicles, KSAT reported in another post, the man identified by police as Juan Rivera finally came to a stop after ramming a vehicle straight on, breaking that driver's legs.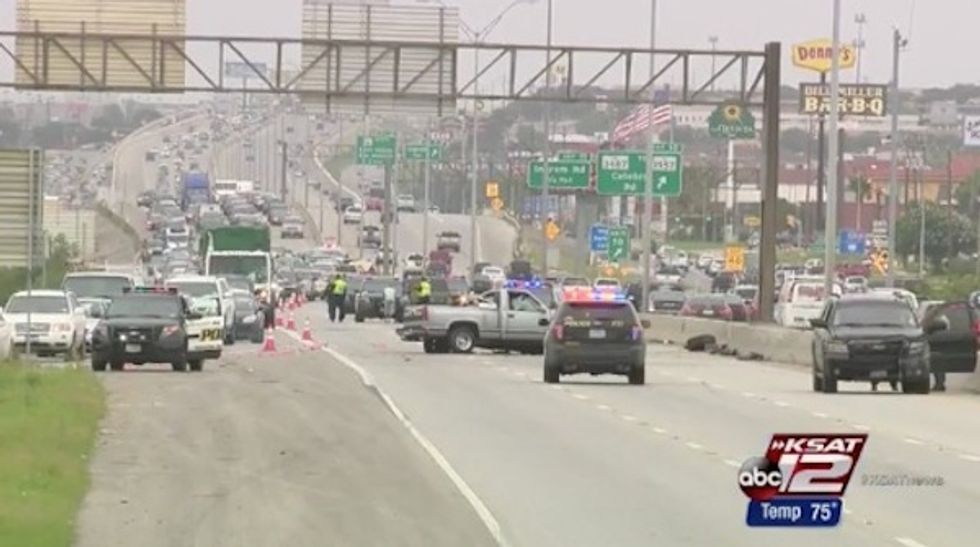 KSAT reported most people involved in the wrong-way driving incident suffered minor injuries, but one person died as a result of injuries sustained in a crash. (Image source: KSAT-TV)
Gonzalez at this point told the news station that he jumped out of his car and hopped the guardrail, running to the accident scene with his camera in hand.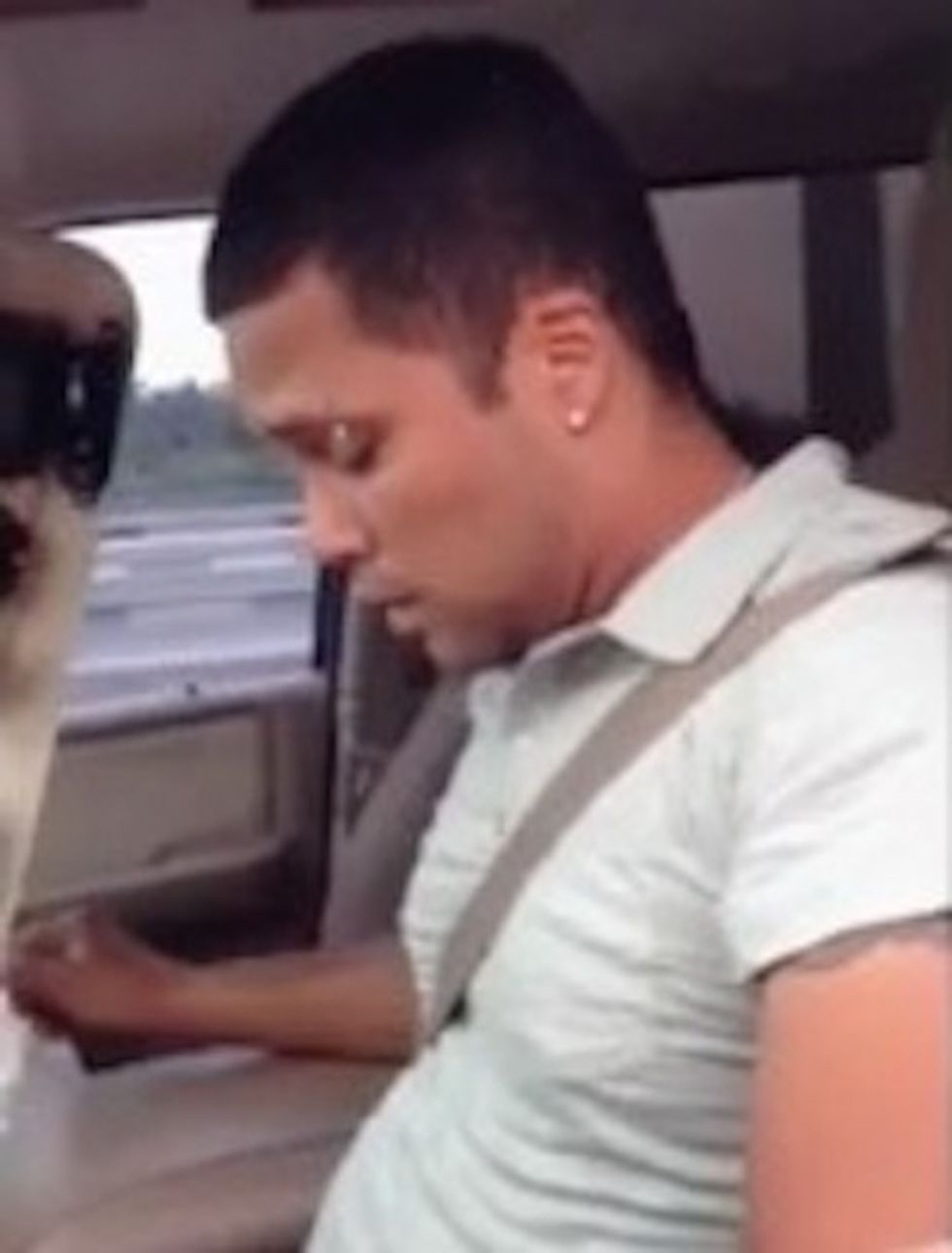 Image source: KSAT-TV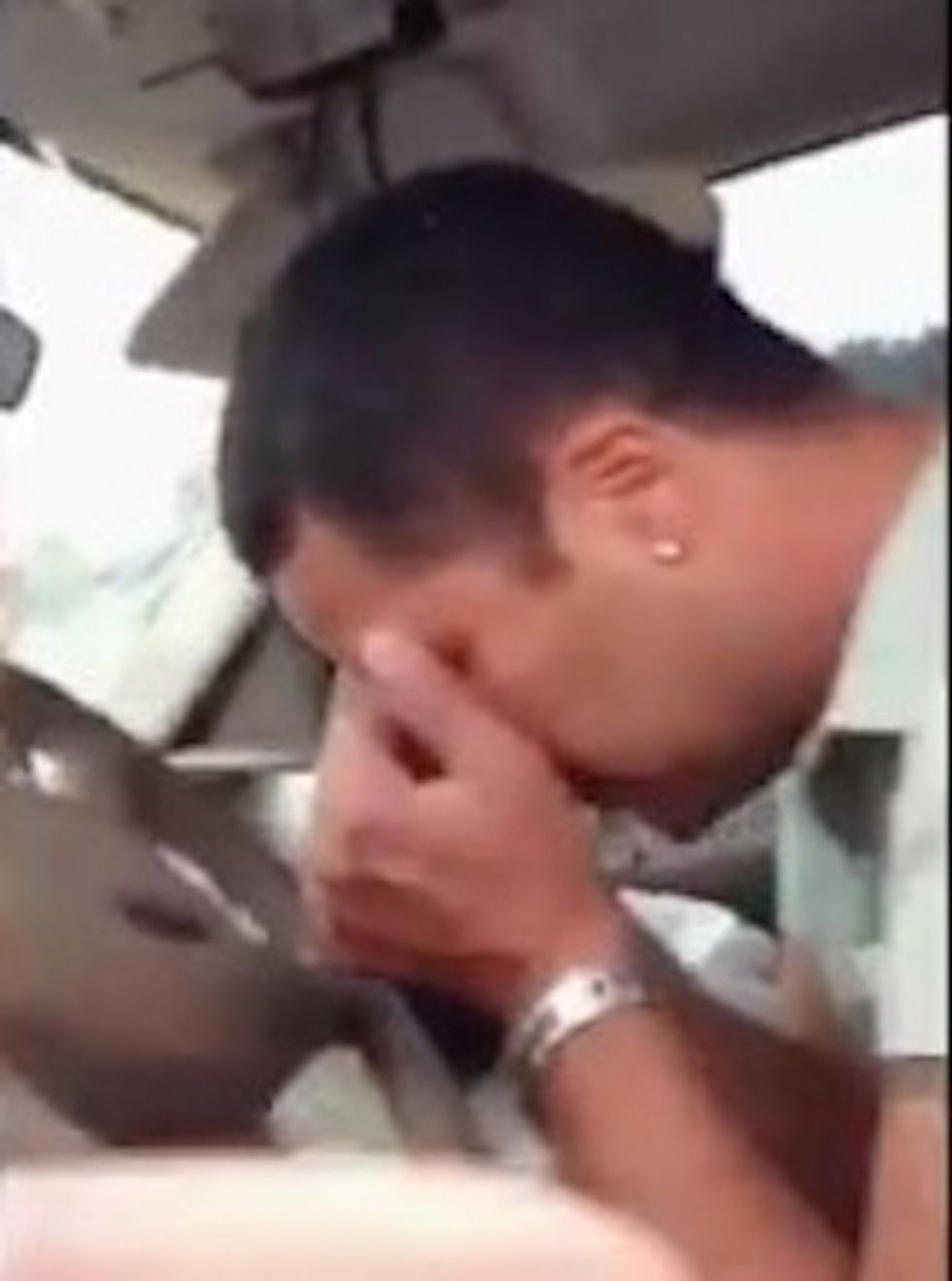 Image source: KSAT-TV
"I went to make sure he didn't go anywhere," Gonzalez said about Rivera.
Watch Gonzalez's footage:
Terrifying moments on a Texas roadway after a wrong-way driver in Bexar County was taken into police custody Saturday after he crashed into eight vehicles. #KPRC2MORE ---> http://bit.ly/1eBZNiv

Posted by KPRC2 on Sunday, June 21, 2015
In the video, someone reached in to turn off Rivera's vehicle and took his keys, which he tried to reach out for.
"Do you know what's going on today?" a man who appeared to be a police officer asked him.
By Sunday, the San Antonio Police Department charged Rivera with intoxication assault and manslaughter and said more charges could come based on its ongoing investigation, KENS-TV reported.
The news station reported that most people involved in the two-mile-long accident scene suffered minor injuries, but one person died as a result. One of the vehicles involved was a San Antonio fire truck.
Rivera, according to KSAT, was still in the hospital Sunday. The extent of his injuries were not reported.
This incident was one of two wrong-way crashes over the Father's Day weekend in Bexar County. In the second crash, the wrong-way driver and the driver of a pickup truck died, KENS reported.
Just last month the Houston Police Department was warning locals about wrong-way driving, noting that 80 percent of incidents happen between 6 p.m. and 6 a.m.
Houston police advised drivers at the time to stick to the right lane if they were driving overnight, because wrong-way drivers are more likely to be in the left lane. The police department said that it receives between two and 10 reports of wrong-way drivers each month.
Watch the police department's tips regarding wrong-way drivers:
—
This post has been updated to include video.