Fox News host Bill O'Reilly ended up shouting during a tense debate on racism in America Tuesday night as he found himself at odds often with guest Kirsten Powers.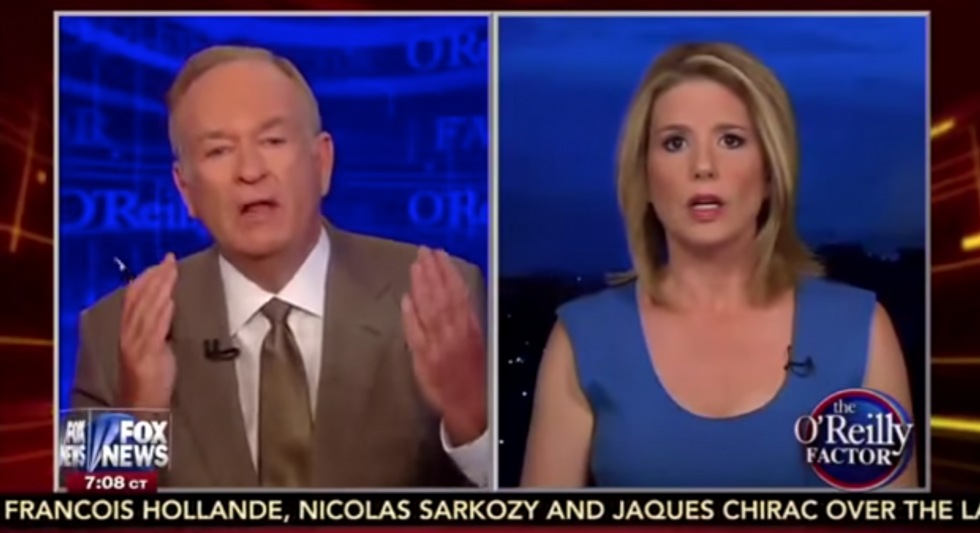 (Fox News)
The TV host started losing his patience when Powers argued there are "a lot of people" in America who are racist and refuse to acknowledge the impact of racism.
"I have to wonder why you can't see what's happening, because most Americans are not racist. They're not!" O'Reilly said.
Powers then responded, "So how many black friends do you have?"
"If you think most Americans are racist, I am ashamed of you," O'Reilly shot back, adding that "every country" has racism. "It's not OK! It's not endemic!"
Watch the tense segment via Fox News:
(H/T: Raw Story)