One sliver of a crescent moon in the night sky can be quite an elegant sight, but how about three crescent moons?
Such was the image caught by NASA's Cassini spacecraft of three of Saturn's 62 moons. Pictured are Titan — the largest of the planet's moons — Mimas and Rhea.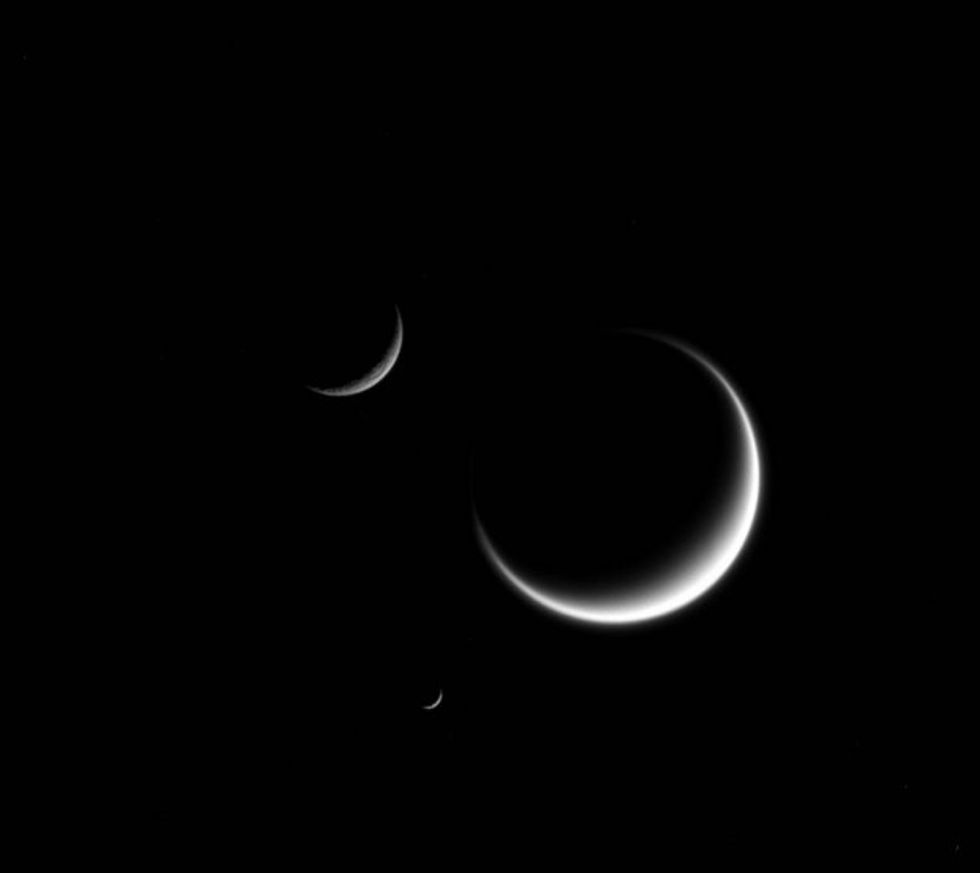 Photo credit: NASA/JPL-Caltech/Space Science Institute
The image was taken by cameras on the spacecraft back in March, but NASA release the image from the cooperative mission with the European Space Agency and the Italian Space Agency this week.  
The Cassini spacecraft has been in orbit for 11 years now, helping scientists on the ground study Saturn itself, its rings and its moons.
"Some of the mission highlights so far include discovering that Titan has Earth-like processes and that the small moon Enceladus has a hot-spot at its southern pole, jets on the surface that spew out ice crystals and evidence of liquid water beneath its surface," Dr. Linda Spilker, Cassini project scientist said on NASA's page about the mission. 
Cassini is currently collecting data on the planet and its moons while in its northern winter solstice. The mission will continue until the northern summer solstice in May 2017.
(H/T: SlashGear)