A video posted online Tuesday shows a young girl being savagely assaulted while she was holding a young child. The sickening video was going viral on Wednesday and a website was offering a $1,000 reward for information on the attack to turn over to police.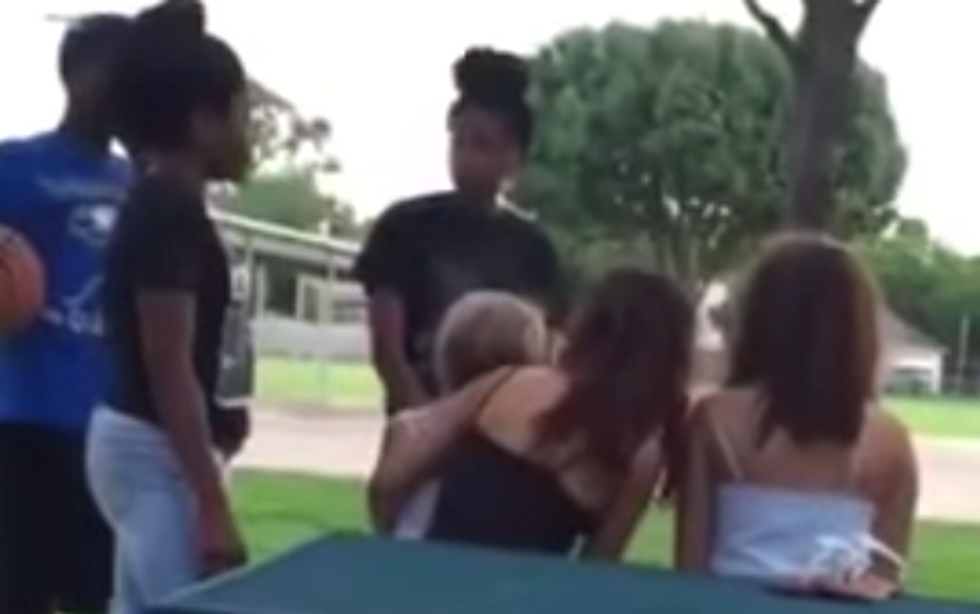 (YouTube screengrab)
The disturbing video shows two young females demanding the girl holding the baby "get up," presumably to fight. When the girl, still holding a young child, didn't get up, the attacker is seen dragging her out of her seat by her hair, sending her and the child tumbling to the ground.
The young child can be heard in the video crying hysterically.
The unidentified attacker then brutally punched and kicked the female victim while keeping a grip on her hair. At one point, a male bystander is actually seen dancing during the shocking attack.
The motivation behind the assault wasn't immediately known. It also wasn't clear where and when the video was recorded.
You can watch the footage of the attack below, but be warned, the content is extremely disturbing and contains strong language:
The lack of information on the shockingly violent incident apparently moved The Last Refuge blog to offer a $1,000 reward for information leading to identifying the "person(s)" involved in the assault.
"The horrific manner of the attack has impacted many Treepers and discussion participants of this site. Therefore we are offering a reward (currently $1,000) for information about this attack, to include location, which will lead to the identification of the person(s) involved. Our intent is to contact the local authorities with this video and identifying information therein," the site stated on Wednesday.
---