A young Ohio girl was running a lemonade stand on Monday when she was confronted by a local deputy.
Deputy Zach Ropos asked the girl, Gabrielle, what she was planning to do with the money she raised. She told him that she wanted to buy an iPad she could use for schoolwork and games, and she wanted to raise the money all on her own because she knew her parents were struggling financially.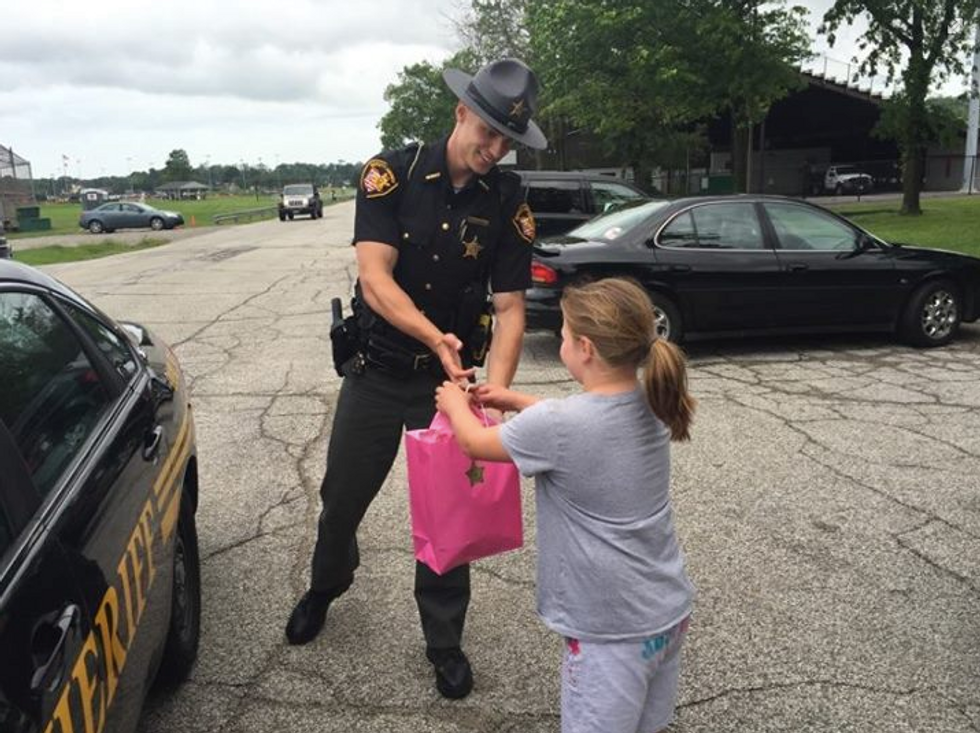 Deputy Zach Ropos presents a young girl with an iPad. (Image via Lake County Sheriff's Office/Facebook)
According to the Lake County Sheriff's Office Facebook page, Ropos planned to give Gabrielle an old iPad of his. But upon discovering that it no longer worked, Ropos bought her a brand-new one instead. The sheriff's office said that just before Ropos arrived with the special gift, Gabrielle had offered the money she had already raised to her mother so that she could buy gas for their car.
"I am sure he will be embarrassed to hear this highlighted and that it was never his intention to get recognized," Chief Deputy Frank Leonbruno wrote on Facebook. "But great job Deputy Ropos on making this little girl's day! You really make a difference. And all of the best to Gabrielle and her new I-Pad."
(H/T: WJW-TV)