Glenn Beck wasn't pleased with the Miami Herald on Wednesday, asking his staff to "call the attorneys" over an article written by Pulitzer Prize winner Leonard Pitts Jr. that appeared in the publication.
Beck's radio co-host Stu Burguiere described the article as a "bizarre" effort to make it seem like those on the right are trying to deny that the Charleston church shooting was about racism. The article specifically mentions Beck, quoting him the morning after the shooting, before all of the information was known.
"I don't know why the shooter shot people. He might shoot people because he's racist. He might have shot people because he's an anarchist. He might have shot people because he hates Christians," Beck said at the time.
Pitts, the author of the article, then weighed in: "For all of you, a simple question, what the hell is wrong with you, people? Why is it so hard for you to call racism, racism?"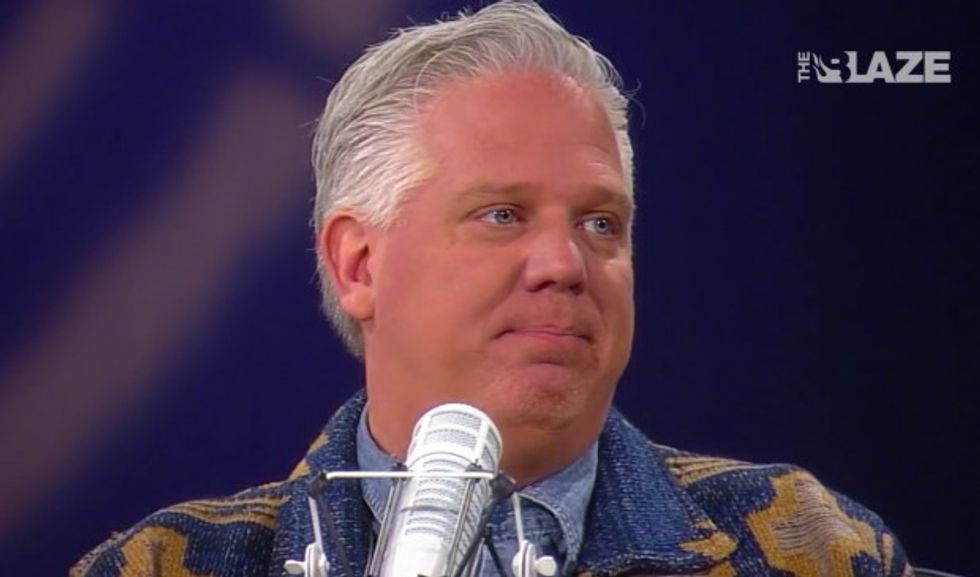 Glenn Beck speaks on his radio program, June 24, 2015. (Photo: TheBlaze TV)
"If you actually look at the quote from you, the very first possibility you listed was racism," Burguiere retorted. "The column comes out on June 23rd, with no mention that the quote comes out from June 18th, less than 12 hours after he started pulling the trigger. We didn't know his name at the time. We didn't know anything, really, about him."
Within an hour of making the statement, as more information was released, Beck said: "Looks like we have the name now of the killer, and we have some Facebook posts. It looks like he is a straight-up racist."
"Literally, the first opportunity after being aware of who this person was or any information about him, you call him a straight-up racist," Burguiere said. "And there's a column in the Miami Herald five or six days later where they accuse you of denying racism."
Moreover, Burguiere noted, Beck identified the shooter as a racist "over and over again" in the days after the shooting.
"I would like to see if the Miami Herald will step up and add a correction or a retraction of the entire column," Burguiere said. "It's shameful and it's embarrassing for the Miami Herald, if they care. I don't know. Maybe they've given up."
"Call the attorneys for me because I'm just tired of this. This is clear," Beck concluded. "They've smeared me. ... Call the attorneys."
Beck said it is important that people stand up against the type of "bad smear job" published by the Herald, particularly on social media, because they're "trying to put us into this little box ... of racist hatemongers."
"We have to start standing up for one another," Beck said. "We have to start saying, 'that's not who we are.'"
The full episode of The Glenn Beck Program, along with many other live-streaming shows and thousands of hours of on-demand content, is available on just about any digital device. Click here to watch every Glenn Beck episode from the past 30 days for just $1!