Is having cosmetic surgery a sin? Well, that depends on whom you ask.
Plastic surgery is a complex matter, and support or opposition among the faithful generally hinges on the personal motivation one has for seeking a specific procedure. Just consider what Dr. K.O. Paulose, an ears, nose and throat plastic surgeon who works at Jubilee Memorial Hospital in India, recently told the Christian Post: that he believes God is using him to aid in the healing process.
"God is using me as an instrument of his healing ministry to fulfill his purpose," Paulose said, noting that his hospital serves the poor by providing much-needed cosmetic procedures.
In the doctor's mind, there's a difference between unnecessary surgery and procedures that are done to help repair a birth defect or a serious issue that impedes a patient's life. Paulose also that he believes Jesus, himself, performed cosmetic surgery in the Bible.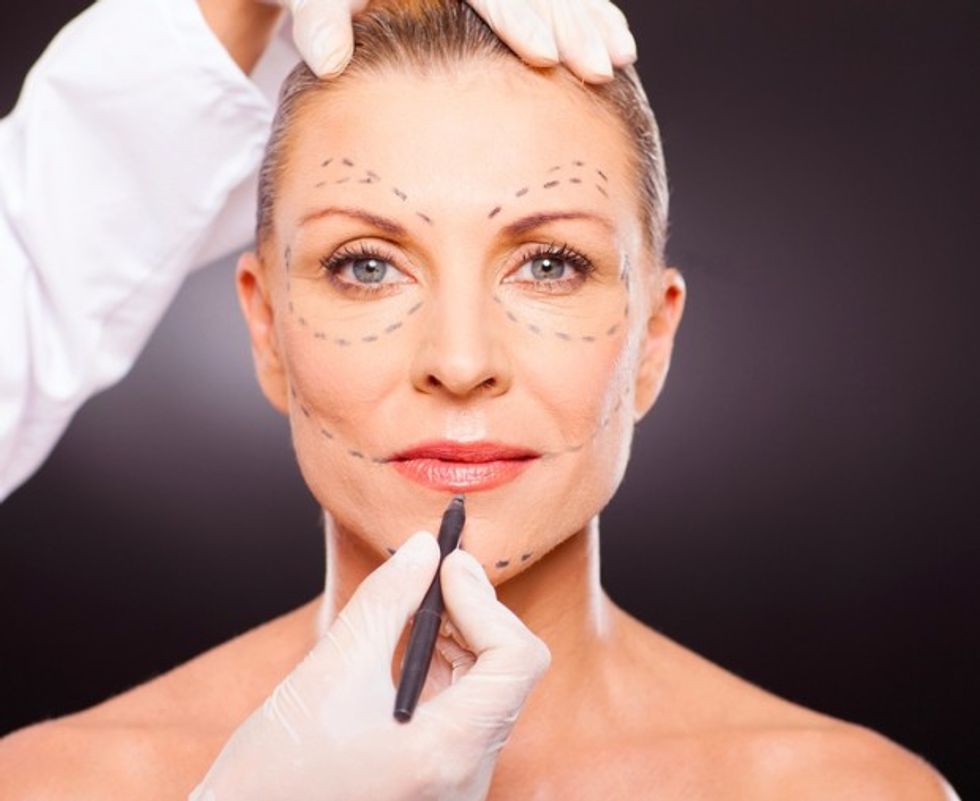 Photo credit: Shutterstock
"Jesus performed plastic surgery the night before he was crucified. All the soldiers came and Simon and Peter cut [off a soldiers ear]," he said. "What Jesus did [is] he put it back."
Paulose is referring to the story in Luke 22 in which Peter lopped off the ear of one of the high priest's servants, and Jesus healed the man.
Luke 22:49-51 reads, "When Jesus' followers saw what was going to happen, they said, 'Lord, should we strike with our swords?' And one of them struck the servant of the high priest, cutting off his right ear. But Jesus answered, 'No more of this!' And he touched the man's ear and healed him."
With this in mind, Paulose believes that some Christians might not have a complex enough view of plastic surgery, urging people to distinguish between helping a child with a crooked nose who struggles to breathe and having an elective procedure that is done purely for vanity's sake.
"Some radical Christians believe that God created you like this and therefore you should not change your face," he told the Christian Post. "God is not going to look at the face of anyone, he is going to look at the heart ... that the heart is beautiful, not the face."
Plastic surgery has been a discussion and debate in Christian circles for quite some time, particularly when it comes to elective procedures.
Author Lilian Calles Barger told Christianity Today in a 2009 interview that having elective plastic surgery "is not a free choice," as it is one that is made "under duress." She believes that having such procedures means bending to "false beauty and to cultural norms."
"The body is not just a hunk of meat. The Bible talks about how we are to offer our bodies as living sacrifices to God," she said. "The question is, what are we offering our bodies up to when we do that?"
But Cena Rasmussen, a former model who has had cosmetic procedures in the past, had a different view.
"I don't think [cosmetic surgery] is a spiritual issue in any way," Rasmussen said. "I personally believe that when we die, we're going to have a glorified body that's not going to be physical in any way. So what does the Lord care what we do to our skin?"
GotQuestions.org, a website that tackles various theological issues, says that there's nothing definitive in the Bible that says that plastic surgery, in itself, is wrong, but that there is much to consider before having a procedure, including cost and motivation.
"When vanity motivates a person to undergo surgery, he/she has become his/her own idol," the website reads. "The Bible warns us not to be vain or conceited (Philippians 2:3-4) and not to draw attention to ourselves by the way we look (1 Timothy 2:9)."
What do you think? Is elective plastic surgery a sin? Take the poll:
(H/T: Christian Post)
--
Front page image via Shutterstock.com.