A police officer in North Charleston, South Carolina, has reportedly been fired for posting a photo of himself wearing Confederate flag boxer shorts on Facebook.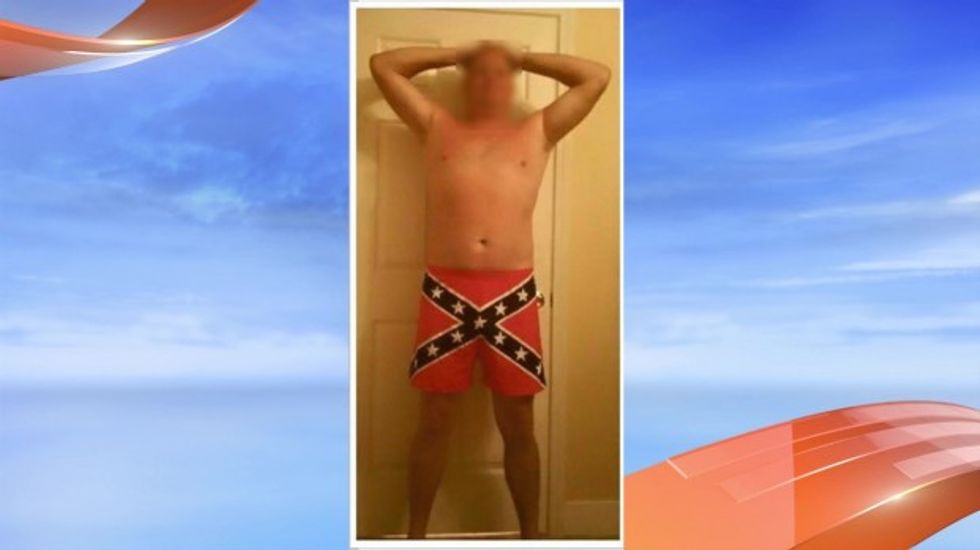 Screengrab via WCIV-TV/Facebook
Police Chief Eddie Driggers condemned the officer, identified as Sgt. Shannon Dildine, in a strongly-worded termination letter obtained by WCIV-TV:
"Your posting in this manner led to you being publicly identified as a North Charleston Police officer and associated both you and the Department with an image that symbolizes hate and oppression to a significant portion of the citizens we are sworn to serve."
While Dildine has 10 days to appeal the decision, the police chief argued the officer's actions makes it hard for him to "improve trust and instill confidence when working with our citizens."
In the aftermath of the racially motivated church shooting in Charleston that left nine dead, there has been a passionate debate over the Confederate flag. Some argue the flag represents hate and racism of America's past, while others claim it's a symbol of state sovereignty and southern pride.
South Carolina lawmakers have begun the process of possibly removing the Confederate flag that flies outside the Statehouse, while several major retailers, like Walmart, eBay and Amazon, have stopped selling the Confederate flag.
---