President Barack Obama delivered celebratory remarks from the Rose Garden Thursday shortly after the Supreme Court handed the administration a decisive victory on Obamacare.
"Today after more than 50 votes in Congress to repeal or weaken this law, after a presidential election based in part on preserving or repealing this law, after multiple challenges to this law before the Supreme Court, the Affordable Care Act is here to stay," Obama said, speaking with Vice President Joe Biden by his side.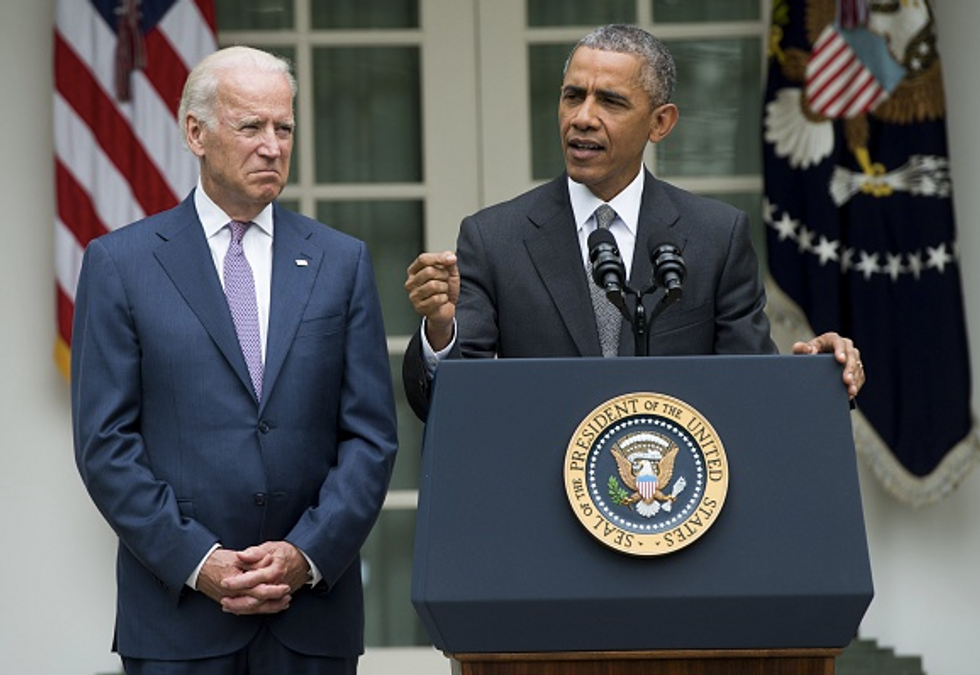 President Barack Obama speaks alongside Vice President Joe Biden about the Supreme Court's ruling to uphold the subsidies that comprise the Affordable Care Act, known as Obamacare, in the Rose Garden of the White House, June 25, 2015. (SAUL LOEB/AFP/Getty Images)
"If the partisan challenge to this law would have succeeded, millions of Americans would have had thousands of dollars of tax credits taken from them," Obama said.
"America would have gone backwards, and that's not what we do," Obama continued. "That's not what America does. We move forward. So today is a victory for hard-working Americans all across this country whose lives will continue to become more secure in a changing economy because of this law."
The court ruled 6-3 in favor of the administration that subsidies can be used for states that did not open a state exchange.
"This has never been a government takeover of health care," Obama said. "This was about setting fairer rules."