Grab the bag, get in the car and drive to deliver a hot pizza. That was Anson Lemmer's job description. But the 19-year-old went well beyond the duties expected of him this week and in doing so, saved a life.
Lemmer, who is living with his parents in Glenwood, Colorado, this summer and is only one month on the job at Uncle Pizza, told KUSA-TV he has learned that "sometimes the unexpected hits."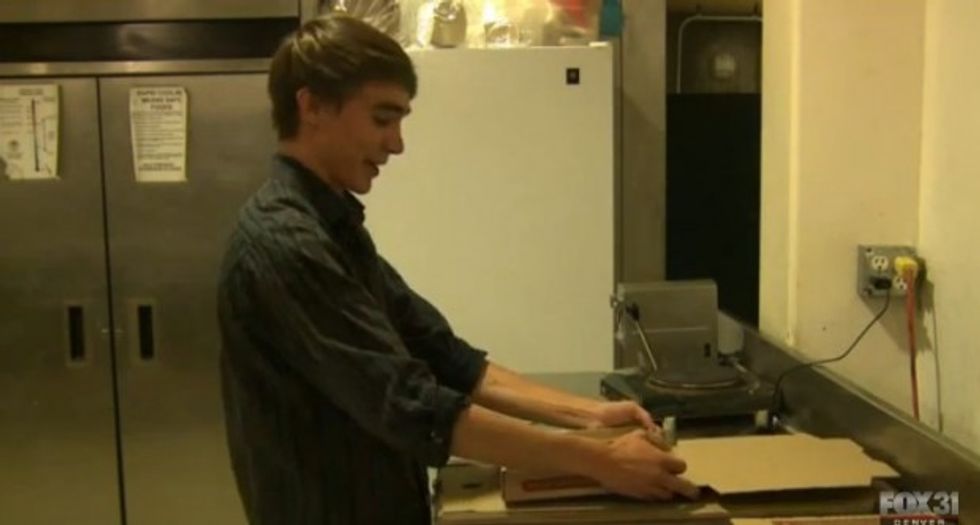 Anson Lemmer might have only been on his pizza delivery gig for a month now, but CPR was something he learned years ago and it stuck with him. (Image source: KDVR-TV)
When he pulled up to the address of his last delivery of Monday night, he told the news station he knew "there was something really wrong."
A man was in the street, "his eyes had rolled up into his head and he was unresponsive. One of his friends was on the phone calling 911, and the other was attempting CPR, but right away he asked me if I knew how to do CPR at all," Lemmer said.
He did.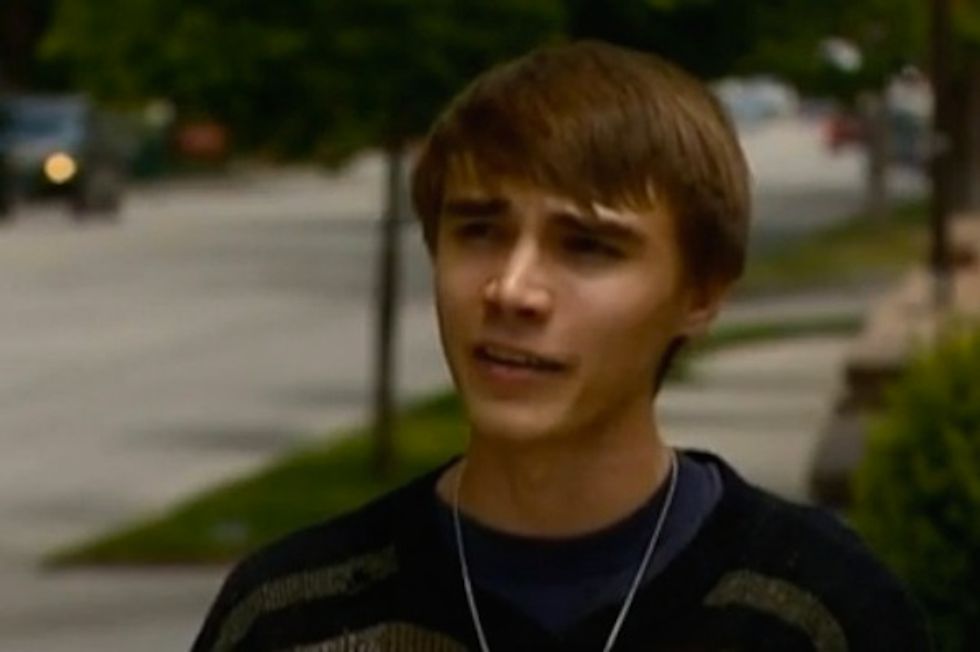 Lemmer said he went out that night a "pizza boy" and "came back a pizza man." (Image source: KUSA-TV)
Lemmer administered CPR and the man began to breath again.
Watch KUSA's report:
Lemmer told the Glenwood Springs Post Independent that the whole ordeal lasted less than 15 minutes. By the time paramedics showed up, the man was "very wheezy," but breathing.
"I called my parents and said this has been the craziest pizza delivery ever. I left a pizza boy, and came back a pizza man," Lemmer told the newspaper.
He added to KDVR-TV that he didn't consider his actions heroic.
"It was just something that I had to do," Lemmer said.
Watch KDVR's report:
(H/T: Reddit)