Seniors at Centerville High School in Northern Virginia had just received their diplomas and were leaving the school auditorium when MRC's Dan Joseph and his video crew approached some of the students and asked a couple of simple questions about America and American history.
Many of them failed and failed miserably. A couple of wrong answers were off by more than a century.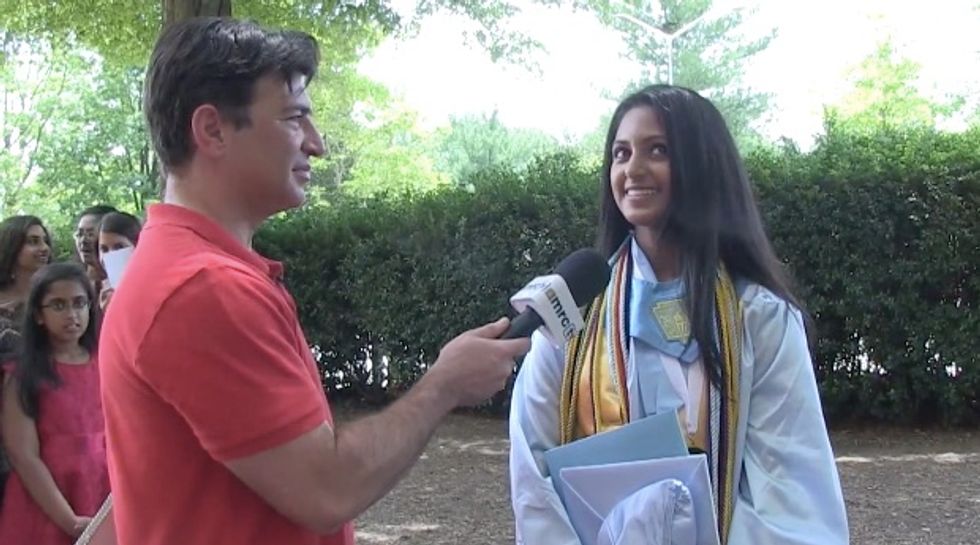 Image source: YouTube
There were a few who remembered the year America declared its independence from England and even some who knew the name of the current speaker of the House of Representatives.
Watch MRC's quiz of the recent high school grads:
--
Follow Mike Opelka (@Stuntbrain) on Twitter.