New York City police are investigating a reported street fight in Brooklyn involving teenage girls — one of whom had her father in tow.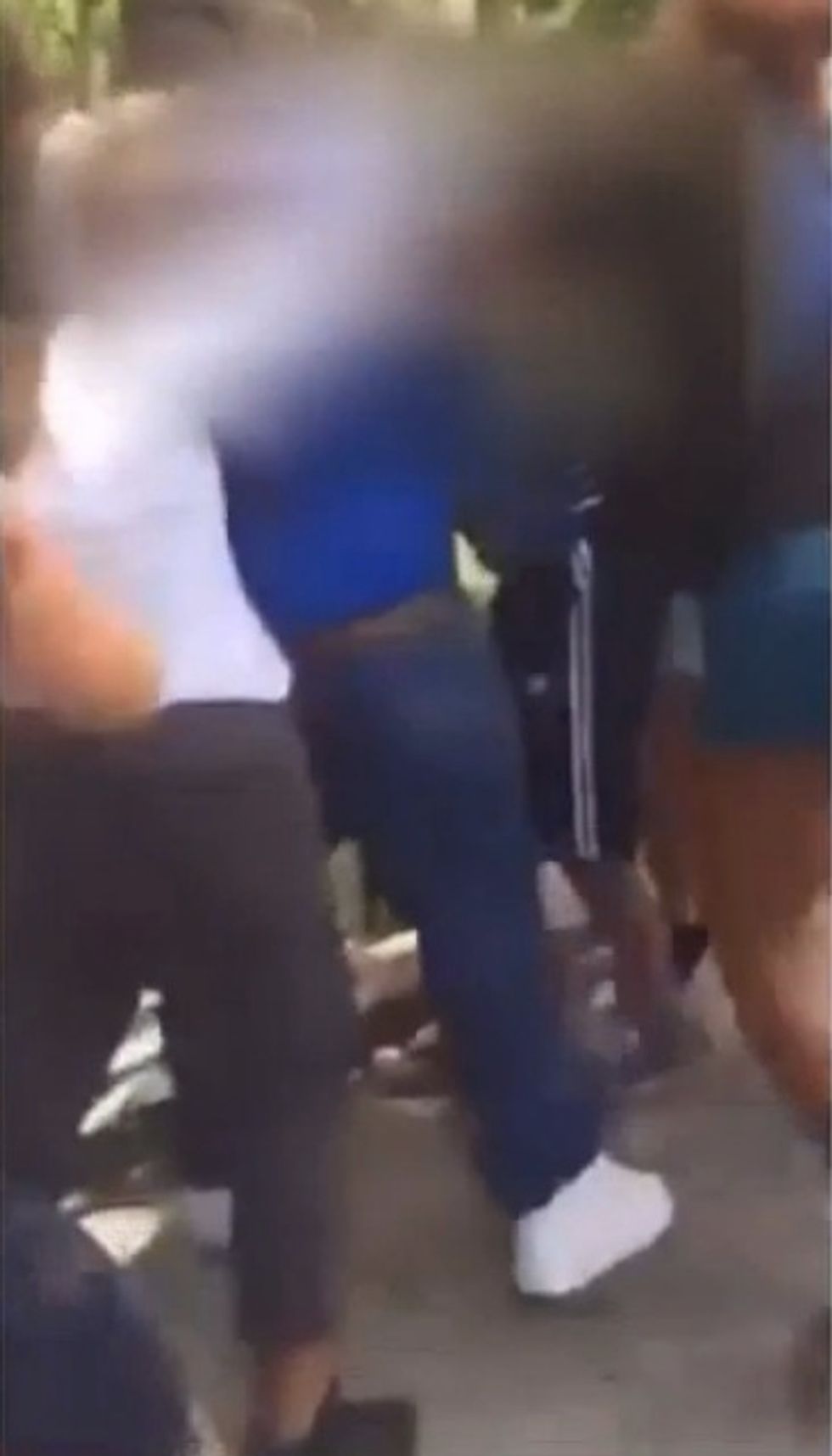 Image source: WABC-TV
All 6-plus feet and nearly 300 pounds of him, WABC-TV reported.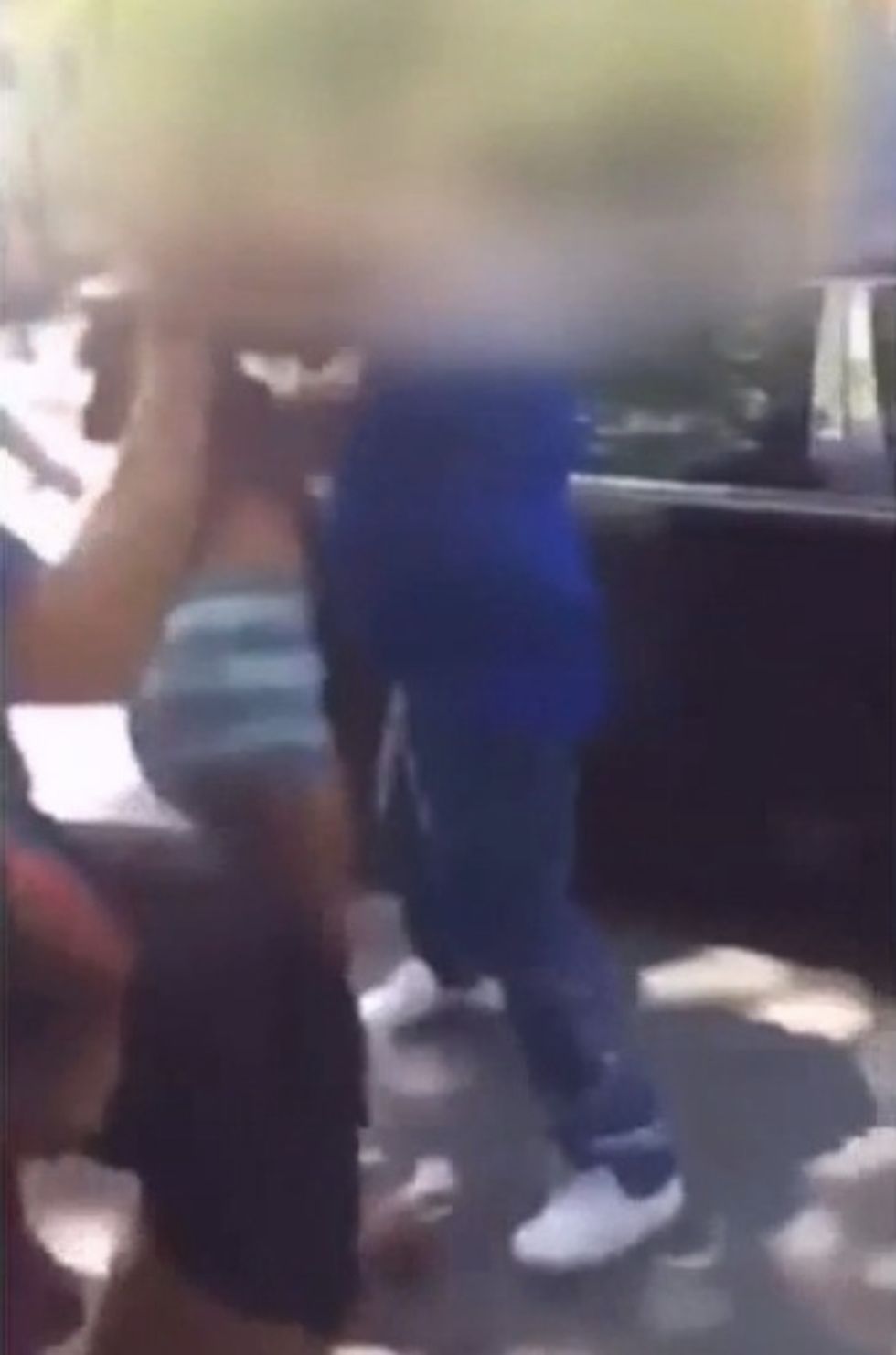 Image source: WABC-TV
A cellphone camera was rolling when the man jumped into the fight Thursday, reportedly pushing and punching his daughter's adversary — along with another 10 or so girls who attempted to surround and stop him.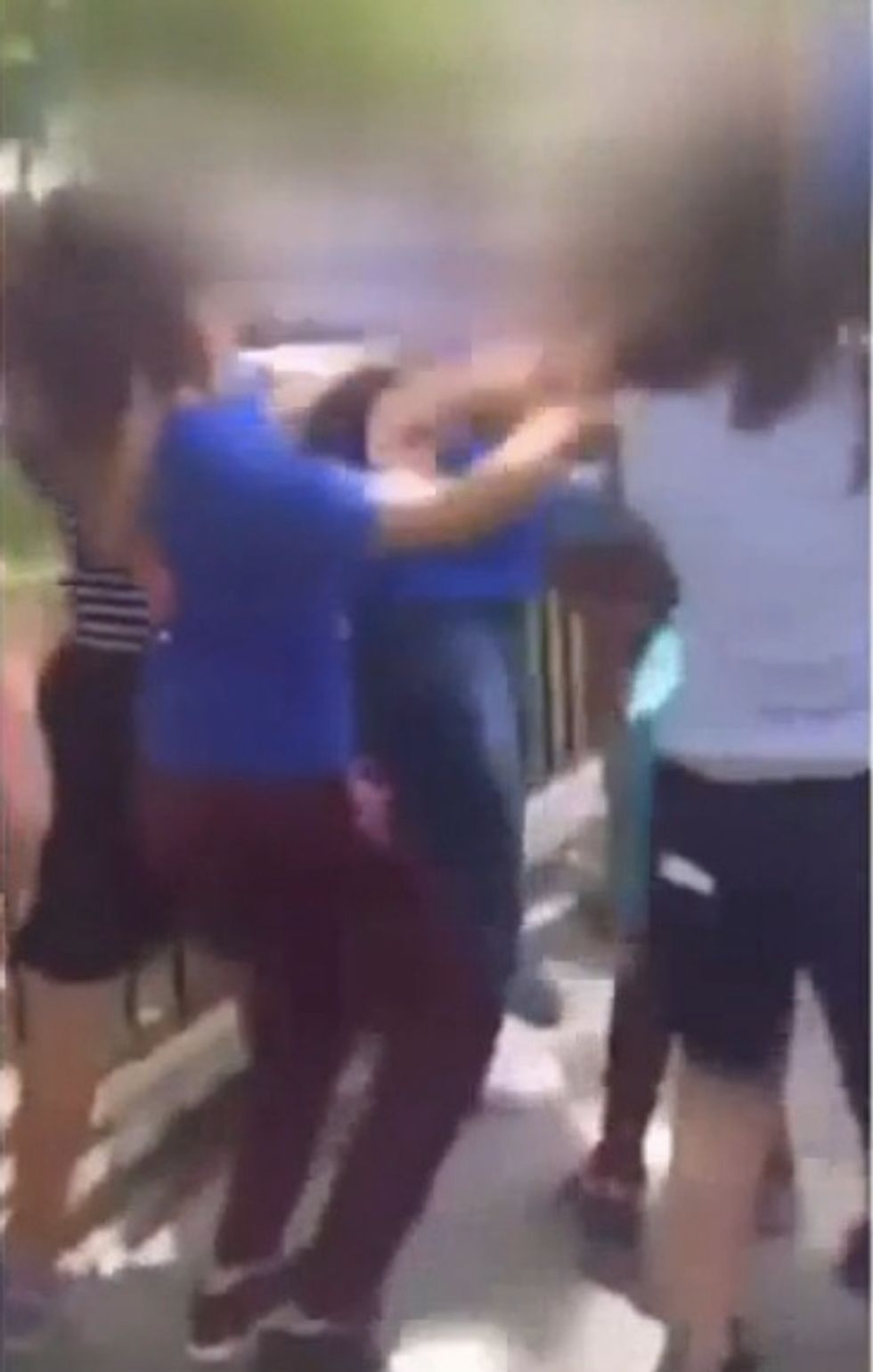 Image source: WABC-TV
Alexandra Pena Velez, the mother of the girl the father allegedly attacked, told WABC her daughter was bleeding as a result of the dad's actions.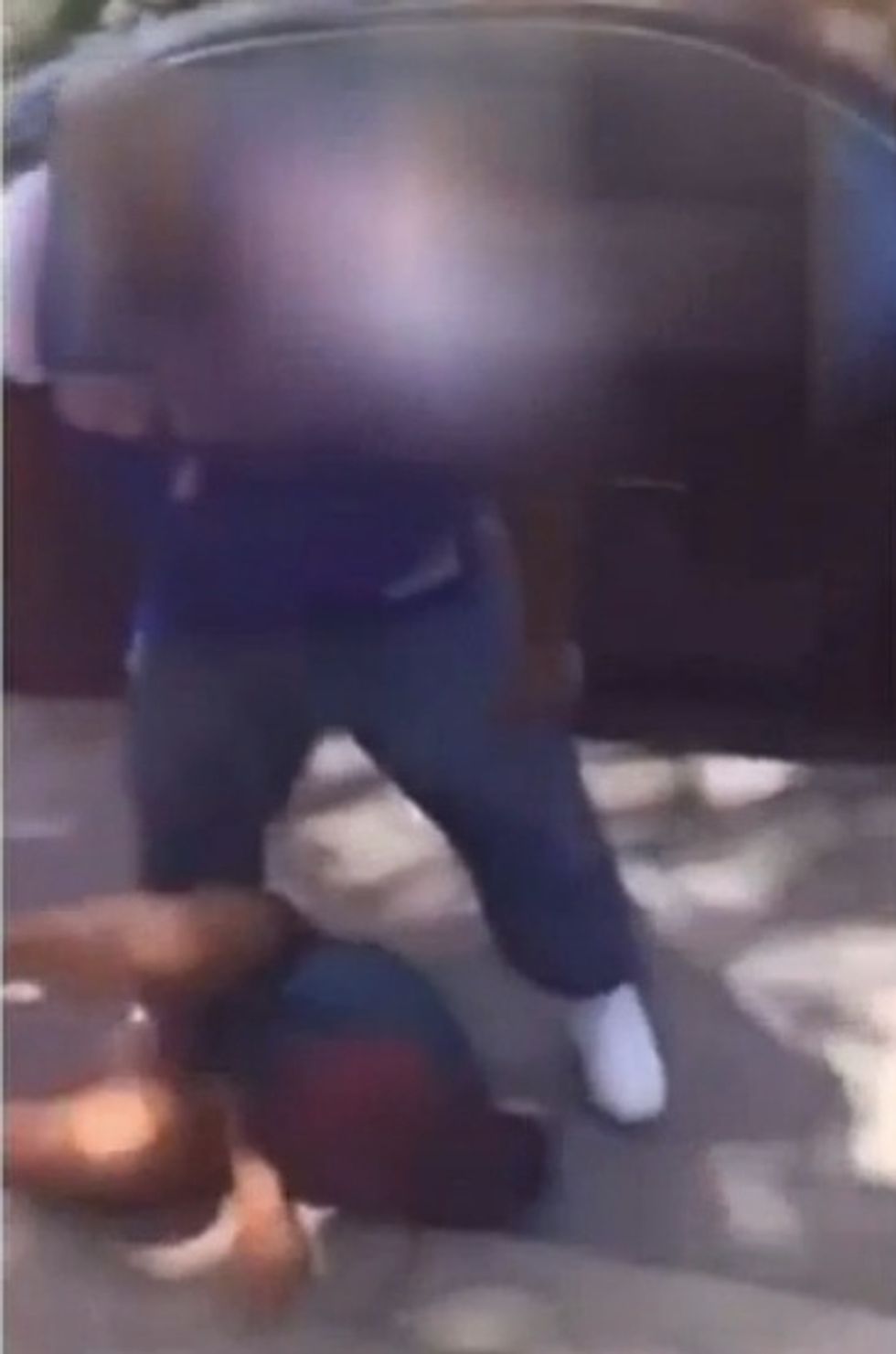 Image source: WABC-TV
Her daughter, 16, told the station the dad pushed her, choked her and pulled her hair. WABC reported that the man's daughter, 14, and the other girl had a previous fight.
—
Follow Dave Urbanski (@DaveVUrbanski) on Twitter