A 16-year-old girl died Friday night in a hit-and-run that police say was not a random accident.
According to police, Katherine Burdick-Crow, a Green Hope High School student from Cary, North Carolina, was robbed during a drug deal and fell from a Ford F-150 pickup truck.
"Apparently, she was on a car and fell off and a gentleman is here with blood all over his face. He is acting very strange," a person who called 911 said, according to WTVD. "He said not to call the police but I am calling you cause this girl, I don't feel a pulse or anything, so someone needs to get here very quickly."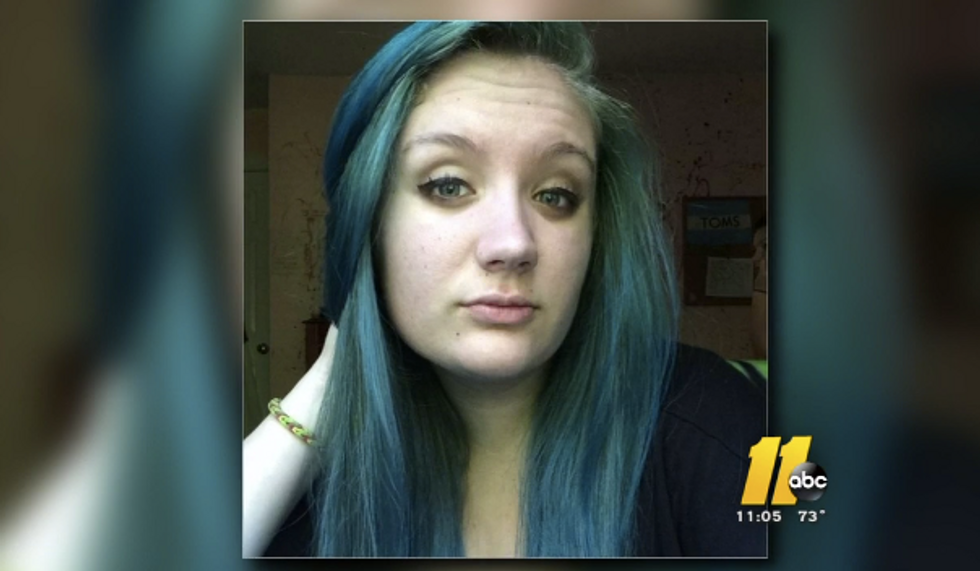 Katherine Burdick-Crow, 16, was killed in a hit-and-run accident on June 26. (Image source: WTVD)
WRAL reported that Burdick-Crow was taken to a nearby hospital where she later died.
Four people — ranging in age from 17 to 20 — have been charged with murder.
​"This is a terrible tragedy for all families involved," Cary police Capt. Randall Rhyne told WRAL. "With around-the-clock joint efforts by our Traffic Safety Team and Criminal Investigations Division, we hope that being able to wrap this up somewhat relatively quickly will help start the healing process for them and our community."