Coming out of a tight turn, Grand Prix motorcycle racer Niklas Ajo lost control of his bike during the weekend race.
Right when it appeared that the Finnish racer would skid into the wall off the track of the Moto3 Dutch Grand Prix on Saturday, Ajo pulled through and crossed the finish line but not in a traditional manner on the seat of his bike.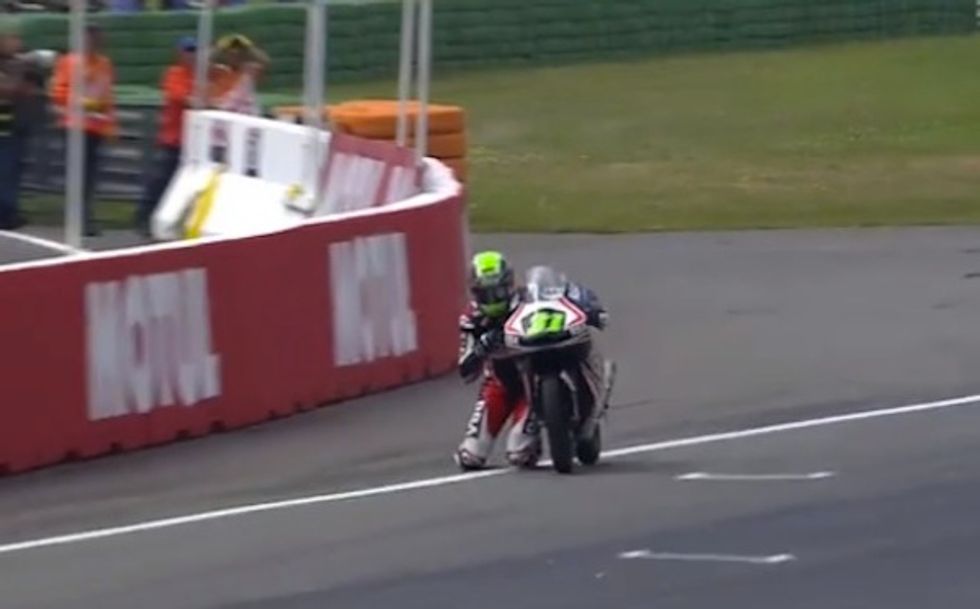 Image source: YouTube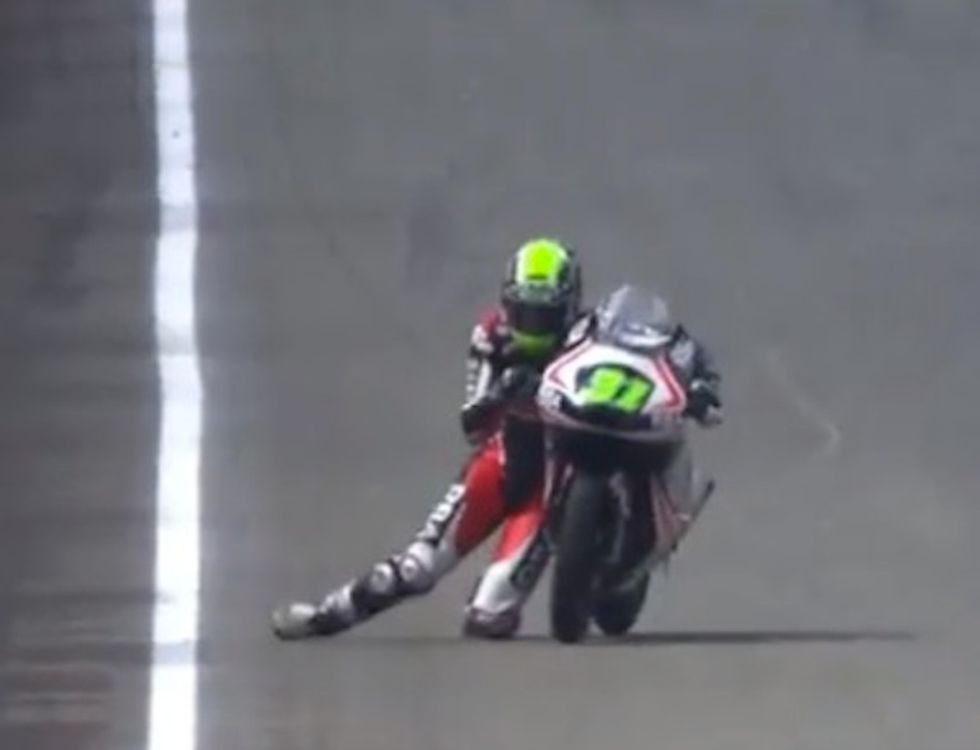 Image source: YouTube
Unable to pull himself back up onto his motorcycle, Ajo finished the race on his knees while still holding onto the handles.
Watch the footage:
"I was really lucky not to hit the wall," Ajo said in a post-race interview. "That's basically why I tried to save it. ... I just wanted to save myself."
Ultimately though, Ajo said it was a "shame because 8th place would have been really good."
He said he'll just "have to look forward and do the same but without this last moment in the next round."
On Facebook Sunday, Ajo wrote that he "pushed a bit too much there and finished like this [...] was a scary moment but I wanted to finish the race in any way and I think that was a pretty unique way!!"
(H/T: Deadspin)