Having a picky eater isn't fun for anyone. But instead of just catering to the child's choosy palette, one study says it has a tactic that has seen measurable success to help parents break their children of the bad, often annoying habit that can have longer term health implications.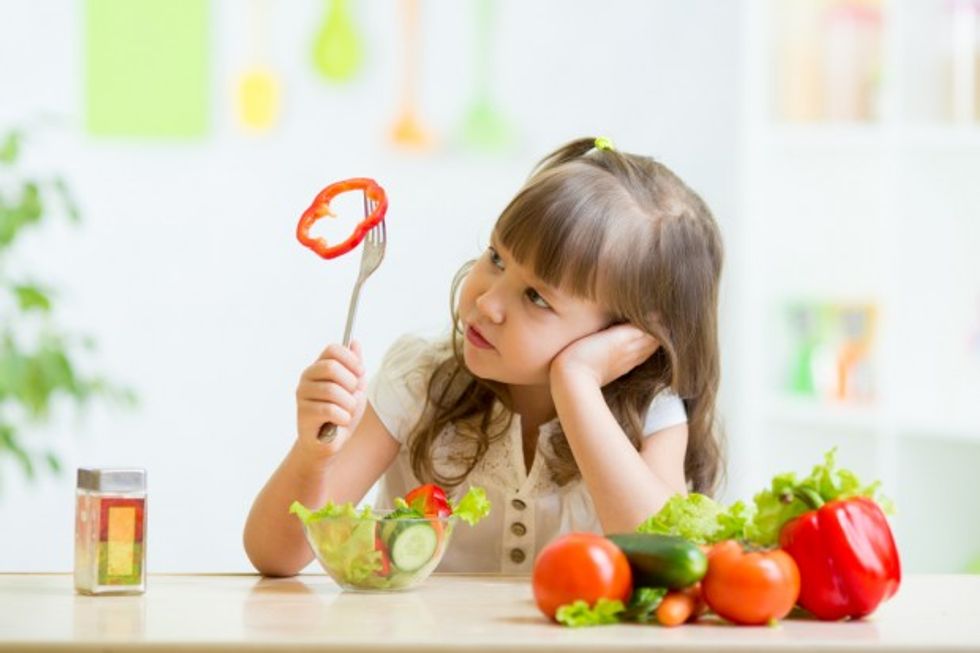 The research conducted out of Aston University's Center for Child Health in the U.K. found that parents who followed the "three Rs" — repetition, role modelling and rewards — could make mealtimes easier for fussy eaters.
The tactic involves the parent showing that they eat the food themselves and then introducing the food to the child often and praising them for eating it.
"It can be very challenging for families to encourage their children to eat a healthy, balanced diet as children naturally go through stages during their toddler years when they are often fussy and will refuse new foods, particularly vegetables," study author Dr. Claire Farrow said in a statement. "This is a normal developmental stage for children, but it can often lead to a restricted diet as children become fussier and fussier about what they will not eat. Families need evidence-based scientific advice about what they can do to help encourage children to taste, and eventually like, new or disliked fruits and vegetables."
Over 100 children between 2 and 4 years old participated in the study where they were given the same vegetable for two weeks. Broken down into four groups, the study participants underwent different "food intervention techniques" and the amount of the vegetable they ate was measured afterward. The combination of repeated exposure to the vegetable, role modelling and rewards were found to be the most effective method.
On average, the group of children exposed to the "three Rs" went from eating 0.6 grams of the vegetable at the beginning of the 14-day period to an average of 4 grams by the end.
"Our research shows that a combination of repeatedly exposing children to vegetables, rewarding them for trying the food and modelling enjoying eating the vegetable yourself, can help to encourage children to taste and eventually like vegetables which they did not previously like eating," Farrow said. "Eating behaviors have been shown to track throughout childhood and into adulthood – so it is vitally important that children are exposed to fruits and vegetables early in life to inform healthy eating as they grow into adolescence and adulthood."
—
Front page image via Shutterstock.