The State Department released another batch of Hillary Clinton emails Tuesday night — and Glenn Beck was referenced in one of the messages.
An unknown individual sent Clinton an email notifying her that Max Blumenthal's book "Republican Gomorrah: Inside the Movement That Shattered the Party" had passed Beck's on the Amazon list.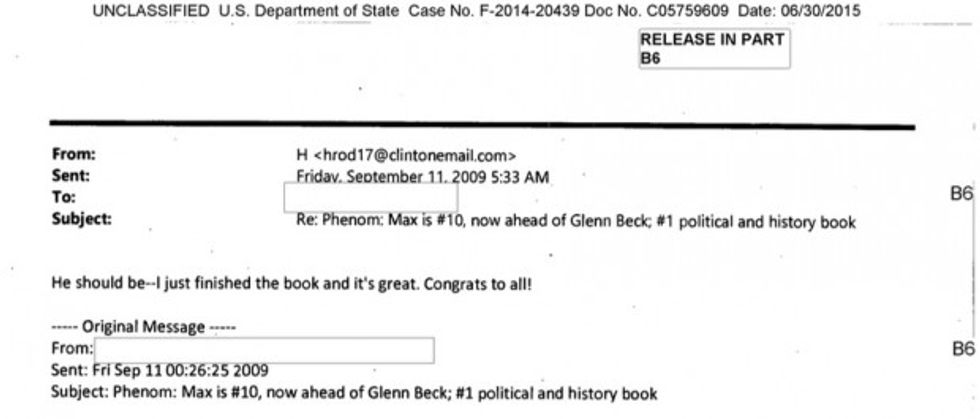 State Department
The email's subject line read, "Phenom: Max is #10, now ahead of Glenn Beck; #1 political and history book."
Clinton responded to the email, offering praise of the book.
"He should be--I just finished the book and it's great," she wrote. "Congrats to all!"
The newly released emails also indicate David Axelrod, who served as senior advisor to President Barack Obama, knew about Clinton's private email account — despite previously claiming he was unaware of her private server.
Clinton has drawn heavy criticism for using a private email server to conduct official business as secretary of state. Critics have said the use of a private computer system raises both questions of security and transparency.
Earlier this month, officials said that the State Department was unable to find 15 work-related emails from Clinton's private server.
—
Follow Oliver Darcy (@oliverdarcy) on Twitter