David Axelrod, who served as senior advisor to President Barack Obama, knew about Hillary Clinton's private email account — despite claiming just weeks ago he was unaware of her private server.
Speaking on MSNBC's "Morning Joe" in mid-June, Axelrod said he was unaware of Clinton's private server and "might have asked a few questions" had he known about its existence.
But, a new batch of Clinton emails released by the State Department Tuesday night indicates Axelrod had Clinton's private email and used it.
In an email from June 2009, Clinton's chief of staff Cheryl Mills notified the then-secretary of state that Axelrod "wants your email." Clinton replied, "Can you send to him or do you want me to?" Mills answered that should would "take care of it."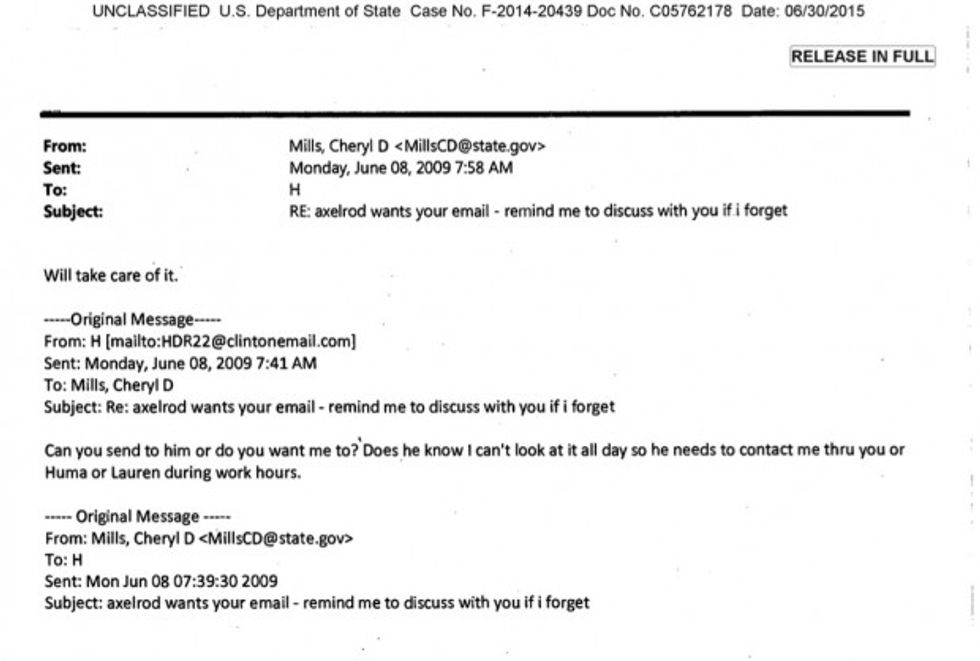 State Department
Just a few weeks later, Axelrod emailed Clinton's private email to send good wishes following a fall that left her with injuries.
"I have hesitated to email because I'm sure you are being inundated with good wishes," he wrote. "But I just wanted to tell you how sorry I was to hear about your injury. It sounded horribly painful. I hope you will allow yourself to rest and recover. You are an all-star player, and we need you for the long run!"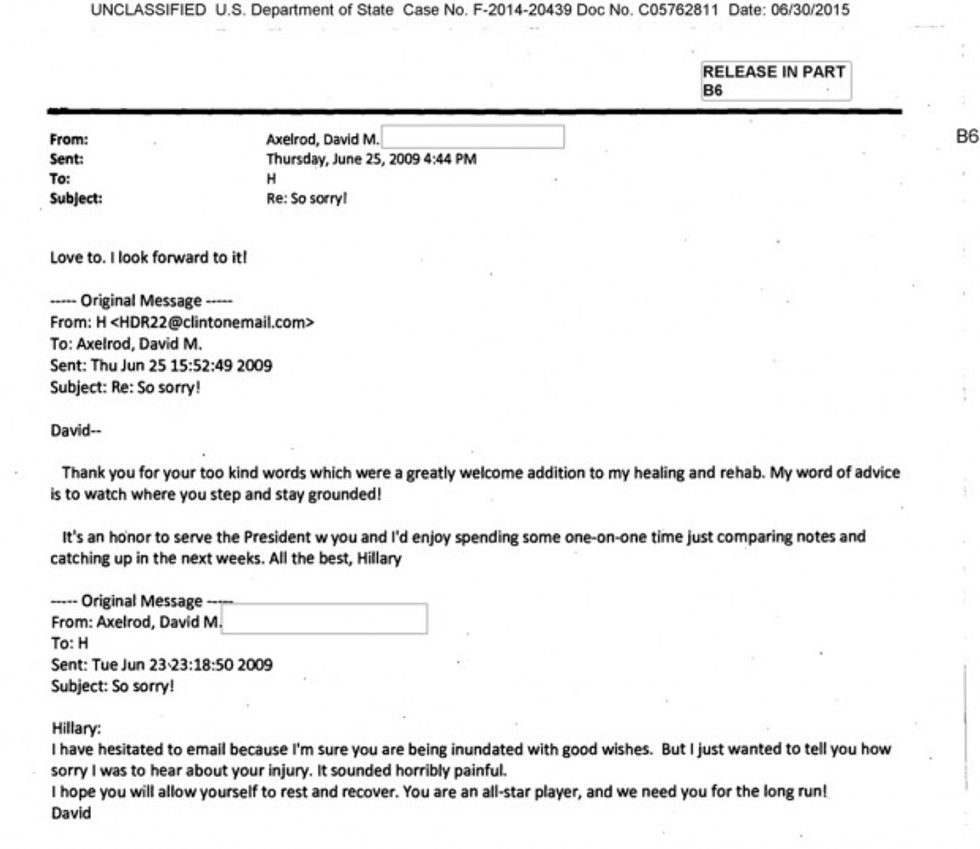 State Department
Clinton has drawn heavy criticism for using a private email server to conduct official business as secretary of state. Critics have said the use of a private computer system raises both questions of security and transparency.
Earlier this month, officials said that the State Department was unable to find 15 work-related emails from Clinton's private server.
—
Follow Oliver Darcy (@oliverdarcy) on Twitter