President Barack Obama said it was "a good thing" to have the White House adorned in rainbow colors Friday evening in celebration of the Supreme Court's decision on gay marriage.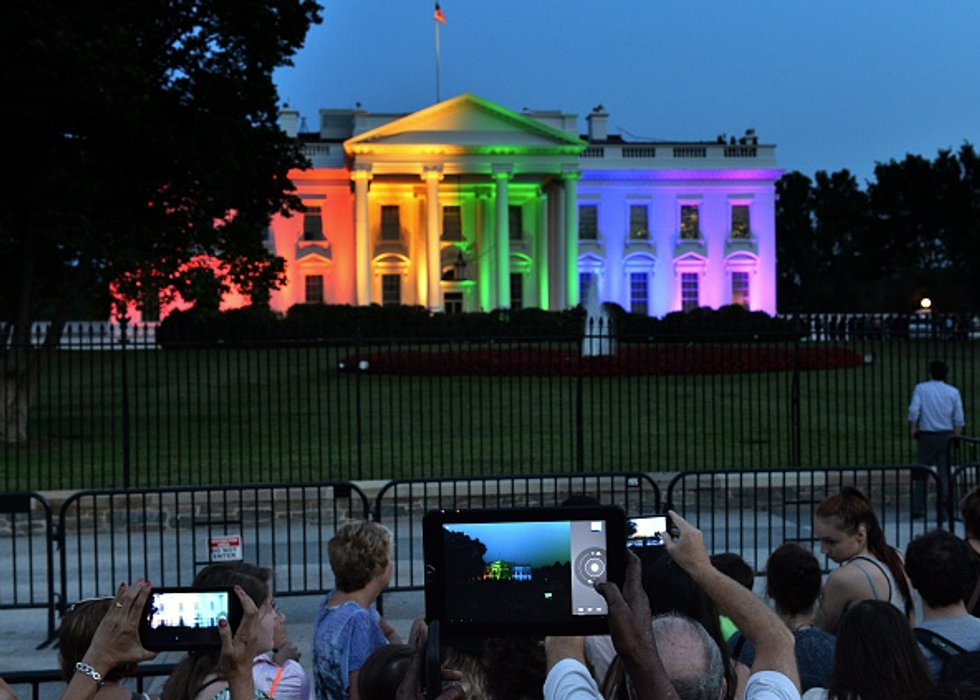 People take photos of the White House lit up in rainbow colors following the Supreme Court legalizing gay marriage nationwide, June 26, 2015. (MLADEN ANTONOV/AFP/Getty Images)
"I did not have a chance to comment on how good the White House looked in rainbow colors," Obama said Tuesday. "That made it a really good week. To see people gathered in the evening outside on a beautiful summer night and to feel whole and to feel accepted and to feel that they had a right to love, that was pretty cool. That was a good thing."
The high court made gay marriage legal in all 50 states.
Obama was taking questions Tuesday at a joint press conference with Brazil President Dilma Rousseff, where he was asked about his triumphant week — from the Supreme Court also upholding key parts of Obamacare and a trade package passed by Congress in rare bipartisan fashion.
"The only bad part about it was I couldn't go out and peek at it myself because then I would have had to clear out all the people, or the Secret Service would have," Obama said. "So I could only reflect on it from a television screen. That's a moment worth savoring."