A Confederate flag supporter was captured on video praying with an apparent protester outside the South Carolina Statehouse on Monday — and some time later, his face was bloodied.
Dueling protests in Columbia led to reports of violent clashes, like the one that seemingly left the Confederate flag supporter's face tinged with blood. It wasn't clear if a specific incident sparked the brawl that left him with minor injuries, or if it was just the result of the tension between the opposing demonstrators.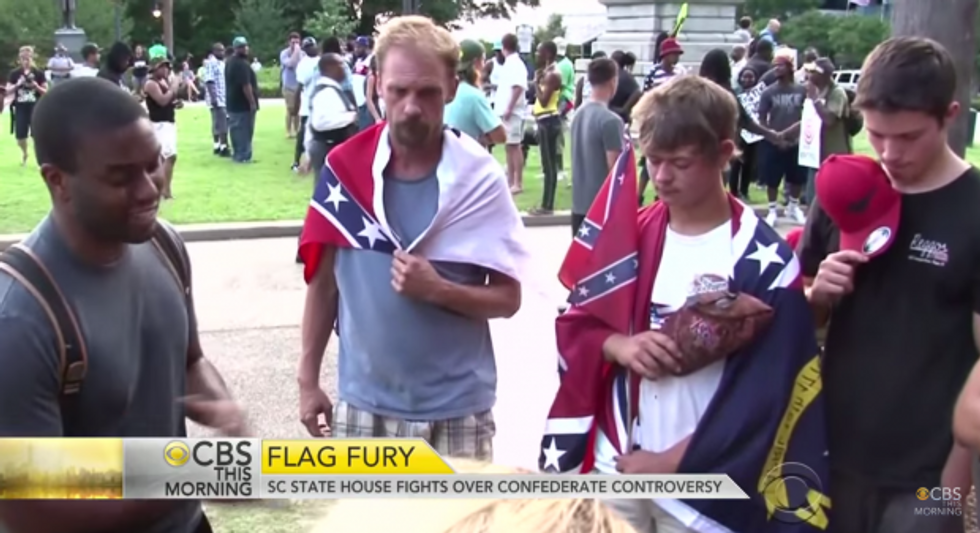 Screengrab via CBS This Morning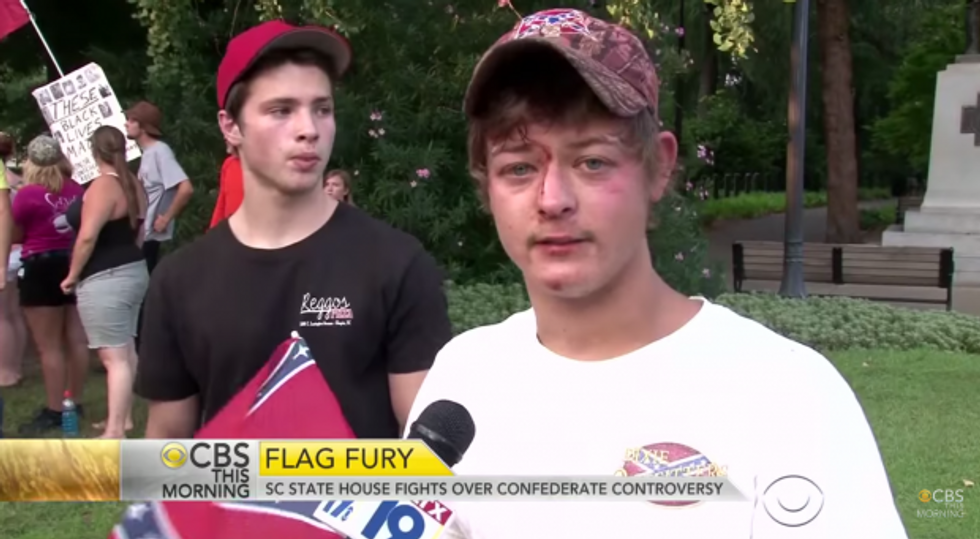 Screengrab via CBS This Morning
"The blood in my teeth and the blood on my hands is no comparison to the southern blood that runs through my veins," the man told CBS, adding that he doesn't think the flag is racist. "But I'll tell you one thing, I ain't sitting down. This will just make me walk taller."
Watch video report via "CBS This morning" below:
Protesters standing against the Confederate flag argued the symbol "does not deserve at all to fly in South Carolina."
"We want it down," one protester said.
The clashes in South Carolina highlight just how divisive the debate over the Confederate flag has become in the United States. Lawmakers in the state are expected to vote soon to remove the flag from outside the statehouse.
---