Watch a guy play a guitar and you'll probably enjoy listening to the music he's making. But watch him playing a guitar through a CMOS camera's viewfinder and you'll see something amazing that you couldn't before.
"The strings seem to vibrate in a wobbly slow motion pattern," the video stated of the effect.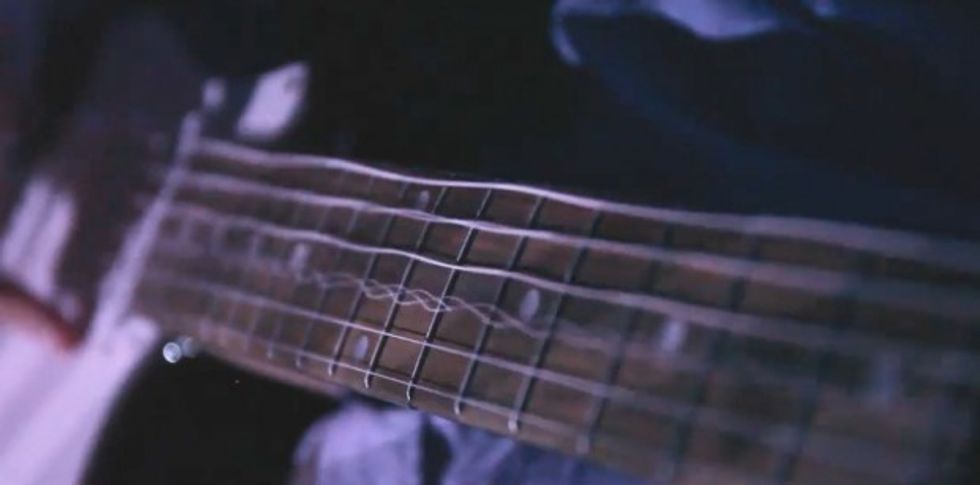 Image source: Vimeo
Students from the University of Tokyo demonstrated "wobble strings" using a "rolling-shutter effect" in a video shared by the Association for Computing Machinery's Special Interest Group on Computer Graphics and Interactive Techniques.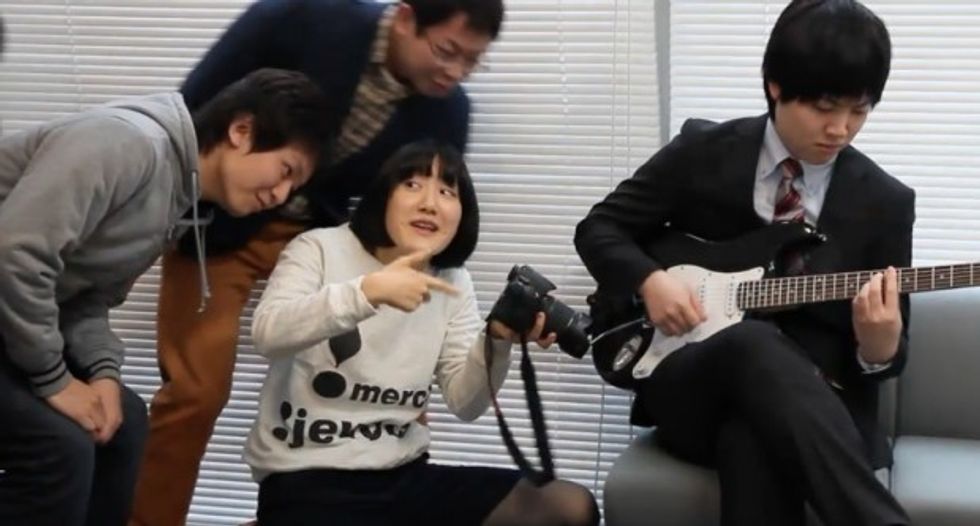 Students checking out the cool effect that they couldn't see with the naked eye happening on the guitar but viewed through a CMOS camera's viewfinder. (Image source: Vimeo)
Here's how it works:
Because a CMOS sensor scans video line by line in sequence, fast moving objects are distorted during the scanning sequence. The morphing and distortion are called the rolling-shutter effect, which is considered an artistic photographic technique like strip photography and slit-scan photography. But the effect can only be seen in a camera viewfinder or a PC screen. It is usually not perceived by the naked eye.

To cope with this limitation, Wobble Strings allows the rolling-shutter effect to be observed in real time using spatially divided stroboscopic projection. The system produces a wobbly slow-motion effect by generating animation of sweep lines. It also alters the color and texture of strings using a projection of the color and texture sweep lines. Guitar players can monitor their strings' oscillation, and the audience can experience an artistic visual effect that corresponds with the guitar sound.
Watch the footage of the cool effect:
Here's another look at a guitar's wobble strings:
Earlier this year, the Washington Post pointed out another video that shows the effect as well as seen through a smartphone camera.
(H/T: Gizmodo)