Here's something you don't see every day: guns, and the people who choose to own and shoot guns, profiled in a positive fashion on a major broadcast television outlet.
But that's just what happened Tuesday, when the NRA's Colion Noir, sharpshooter Kirsten Joy Weiss and other young gun enthusiasts were prominently featured in a segment on NBC's "Today."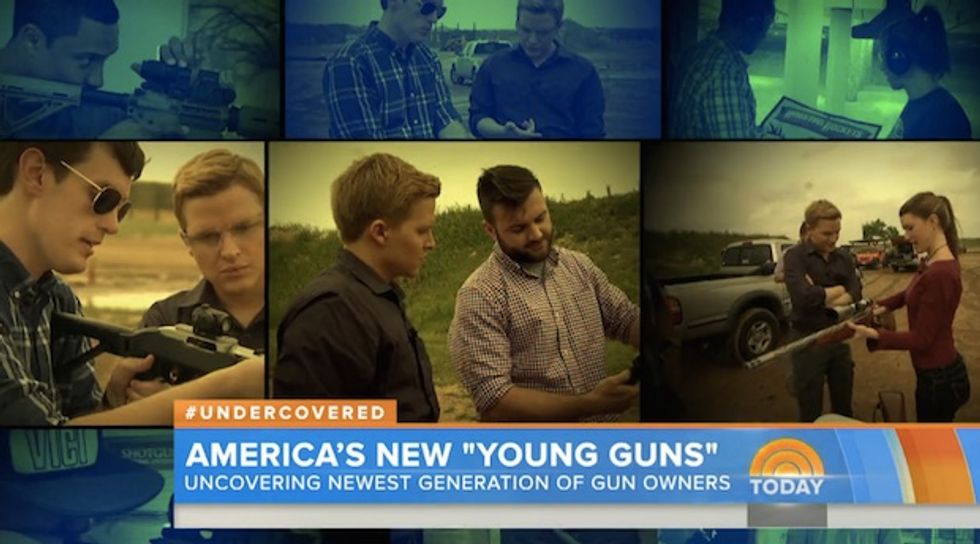 Image source: Today
The story part of a new feature hosted by Ronan Farrow called "Undercovered," in which Farrow aims to shed light on subjects he says don't get enough coverage.
In his piece on young shooters, Farrow traveled to Texas, visiting gun stores and ranges. On a range outside Austin, Farrow even picked up a gun and fired off a few rounds.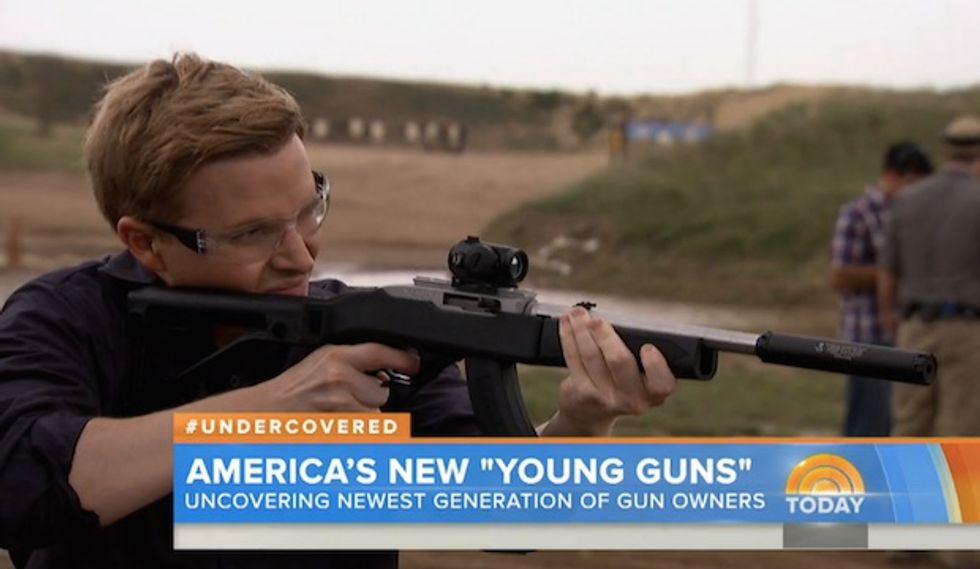 Image source: Today
Speaking with Farrow, sharpshooter and YouTube star Kirsten Joy Weiss compared shooting to a "martial art."
"With any martial art, it can be an art form. It can teach focus and discipline and kind of like, for lack of better words, zen," Weiss said. She also conceded, "But on the other side it can be used for, you know, evil, in the wrong hands."
Farrow challenged Weiss asking, "What do you say to people who say, 'karate can't wipe out a whole school of children?'"
Without flinching, Weiss replied, "Karate might not save a school of children, whereas if you had somebody who was trained, who knew how to use it responsibly, you could actually save that school."
—
Follow Mike Opelka (@Stuntbrain) on Twitter.