Glenn Beck on Thursday announced new details about his "Never Again Is Now" initiative that will begin in Birmingham, Alabama on August 28th. Beck has said "never again is now" in the Middle East as people of all faiths are being raped, murdered and beheaded by the Islamic State, and Americans from all walks of life must come together to end the genocide.
"You are really going to walk away from [Birmingham] with new friends and a new attitude and a new mission in life," Beck said on his radio program. "Things have grown so out of control that we had to change some venues. But we're still going to be doing the event at the Guiding Light Church on Friday night."
Beck said there will be activities starting at 9:00 a.m. on Friday, August 28th, and visitors can see museums, the 16th Street Baptist Church, the Civil Rights Institute, Kelly Ingram Park and the Birmingham jail.
"Then at 7:00 p.m., I'll be the guest speaker at the Guiding Light Church," Beck continued. "It's first come, first served ... but they're also setting up audio and visual outside. And I think it's kind of like a picnic area, so you'll be able to watch things outside of the church."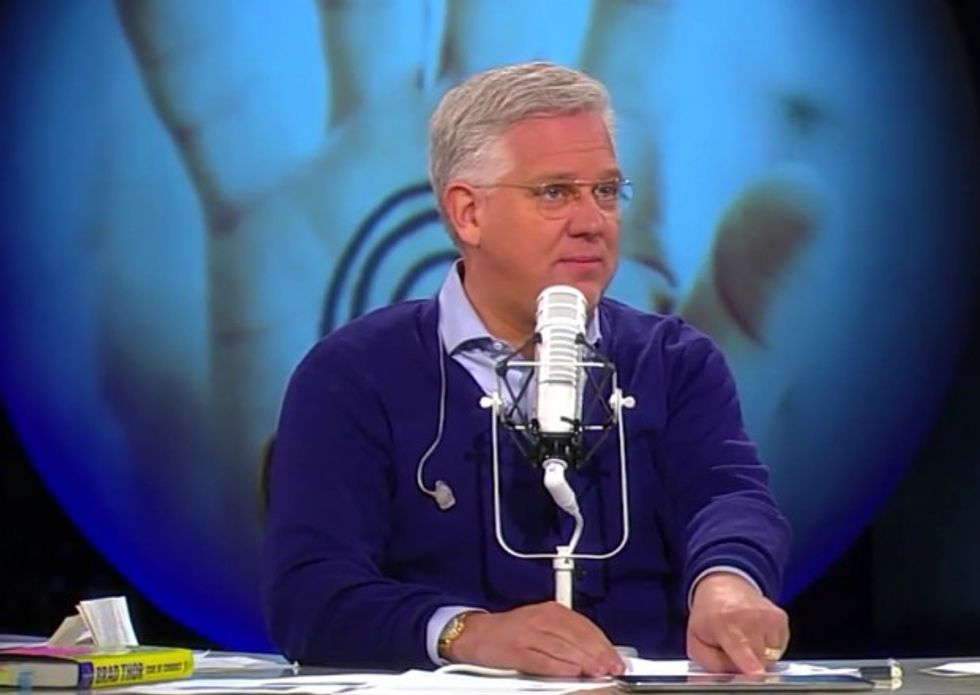 Glenn Beck speaks on his radio program July 2, 2015. (Photo: TheBlaze TV)
Beck also confirmed that there will be a march in the footsteps of Martin Luther King on August 29th.
"Beginning at about 8 o'clock or so, we're asking you to line up at Kelly Ingram Park," Beck said. "We're going to line up and we're going to march on the same streets in the same area that Martin Luther King marched. And all of the churches are involved."
"I ask to you bring a bus down with your church. Come down with your family and join us as we begin to stand and teach ourselves how to stand for human rights, for the right of life," Beck continued. "All life matters."
Beck said he doesn't want to charge for tickets, but it costs money to put on the event and he wants to ensure that donations go directly to helping victims of persecution in the Middle East.
"I don't want to take the money from charity to pay for buildings and everything else," he said. "So we'll have to charge for the tickets. We're in negotiations with Ticketmaster right now. I just want to make them $10 if I can, just enough just to pay for the building."
"If you want a ticket, they will be available at the end of the month. And I have a feeling these will go very quickly," Beck concluded. "If you would like to volunteer, you can go to now to mercuryone.org."
The full episode of The Glenn Beck Program, along with many other live-streaming shows and thousands of hours of on-demand content, is available on just about any digital device. Click here to watch every Glenn Beck episode from the past 30 days for just $1!