The Islamic State group released a photo essay showing graphic play-by-play depictions of its militants throwing men accused of being homosexual from the roof of a building in Iraq, a U.K.-based terrorism monitoring group said Wednesday.
The SITE Intelligence Group said the photo report was published by the Fallujah division of the Islamic State.
At least one of the victims appeared from the back to be a young teenage boy.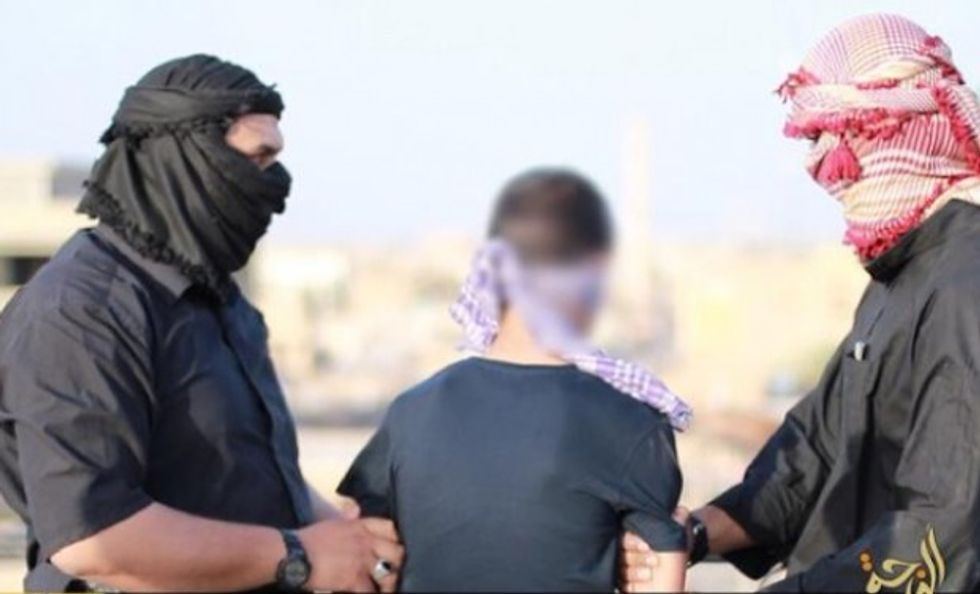 Image source: Twitter
The images show the blindfolded men being led to the top of the building, then getting thrown head-first off of the structure.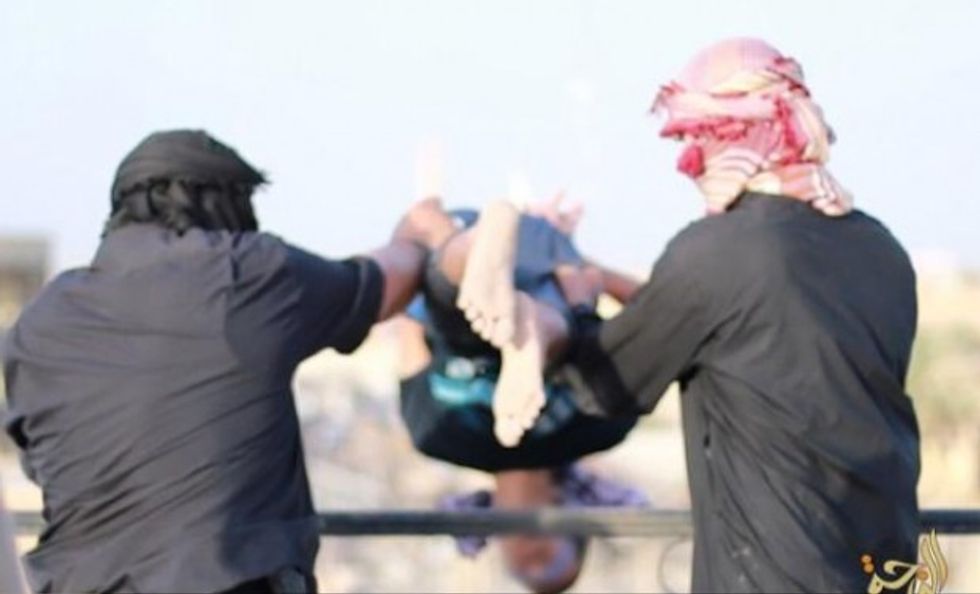 Image source: Twitter
Another shocking image showed one man plummeting to the ground.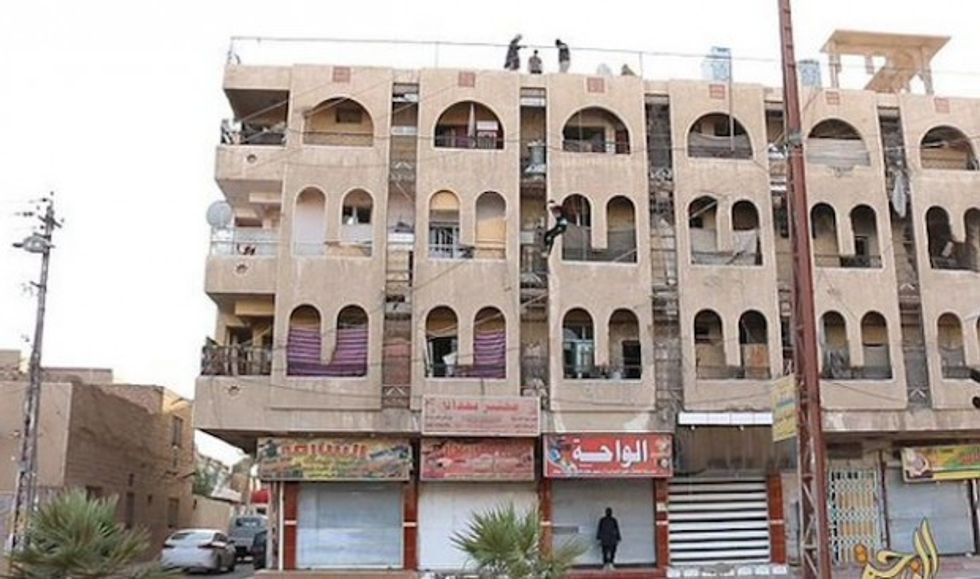 The photos were captured from a number of angles ensuring that every excruciating moment was documented. (Image source: Twitter)
Yet another disturbing photo showed four lifeless bodies on the ground.
Over the weekend, an Islamic State group video purporting to show men accused of being gay tossed from the top of a building received wide media attention, as it came within days of the Supreme Court ruling on the right to same-sex marriage throughout the U.S.
Though that video was purportedly recorded in Syria, the building seen in Wednesday's photo essay appeared remarkably similar, suggesting perhaps the jihadist group was using the international focus on gay rights issues to show off its Shariah credentials using more graphic images detailing the last excruciating moments of the victims' lives.
The use of the brutal murders to further their propaganda aims was also reflected by the professional quality of the photos which were clearly captured by a team of photographers standing at different angles.