TUNIS, Tunisia (AP) — A Tunisian official says that about 12 people have been detained in the investigation into a massacre at a beach resort that killed 38 people, mostly British tourists.
BREAKING: Tunisia government says arrested 12 suspects tied to hotel attack, hunting for two militants who trained in Libya

— Reuters (@Reuters) 1435821853.0
Tunisia's Radio Mosaique reported Thursday that Lazhar Akremi, a senior official with the ruling Nida Tounes party, made the announcement at a party meeting. The report did not elaborate on when or where the arrests occurred.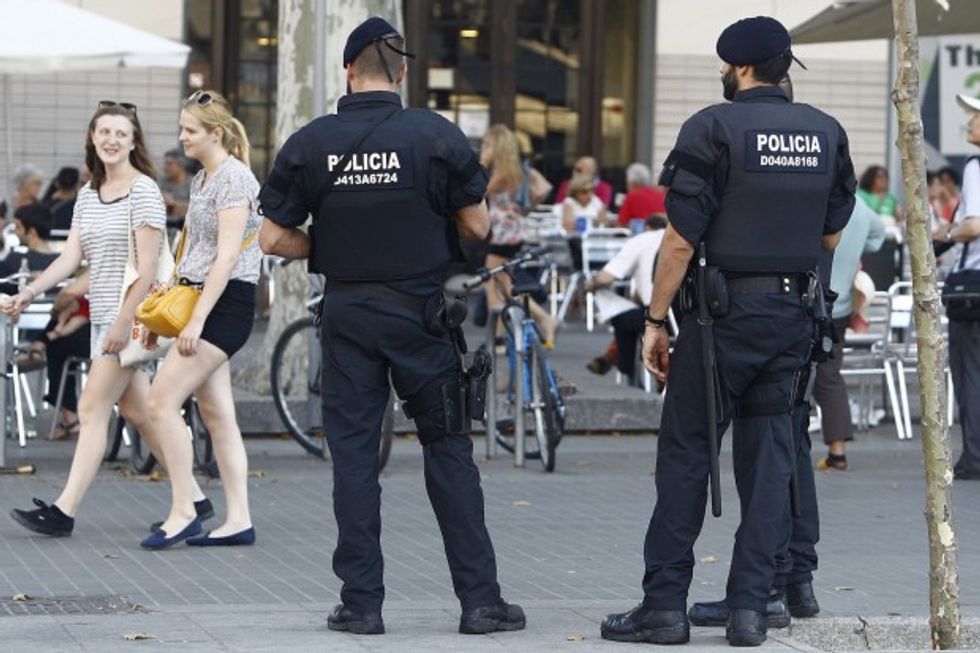 QUIQUE GARCIA/AFP/Getty Images
The Tunisian government is holding a news conference Thursday morning in the capital Tunis about the investigation into Friday's attack. The Islamic State group claimed responsibility for the attack, in which a Tunisian student opened fire on a beach in the resort of Sousse. The attacker was later killed by police.
At least 27 Britons and other European tourists are confirmed among the dead.
—