It's an email that raised eyebrows.
After the State Department released a batch of Hillary Clinton emails Tuesday night, one particular message attracted attention.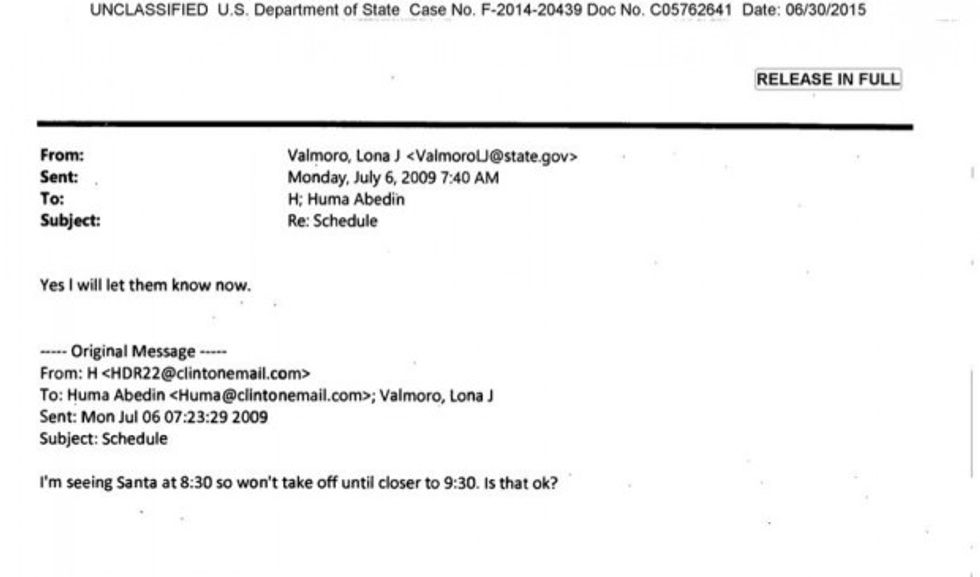 State Department
In the email, Clinton advised a longtime aide that she would be visiting "Santa" — in July.
"I'm seeing Santa at 8:30 so won't take off until closer to 9:30. Is that ok?" Clinton asked Huma Abedin in the 2009 email.
The Internet was soon buzzing. Who was this mysterious "Santa" Clinton was visiting in the heat of the summer?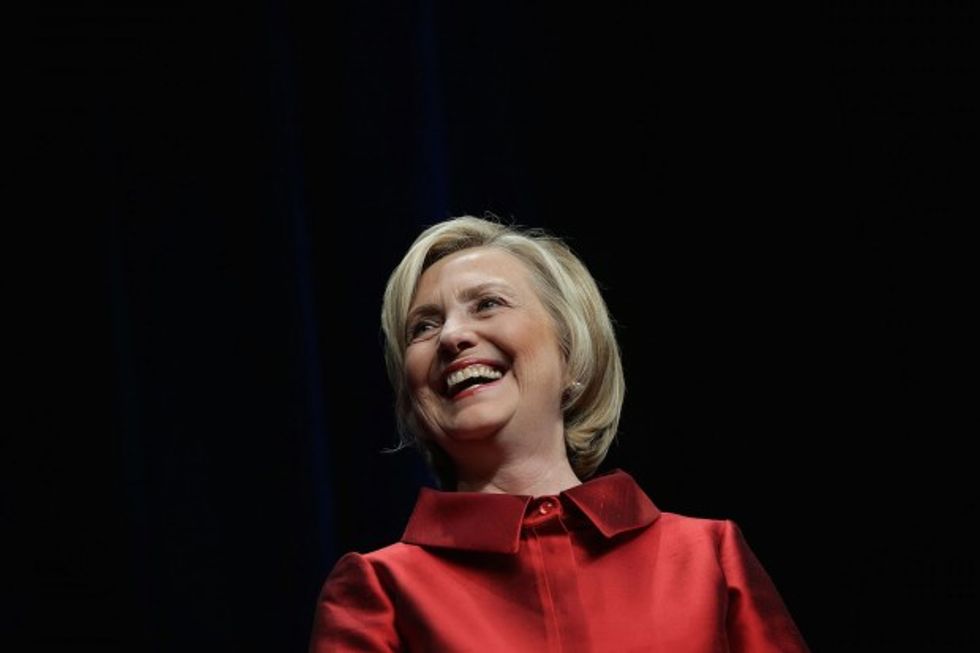 Alex Wong/Getty Images
We now have our answer.
According to CNN, it was Santa Nikkels, the owner of Santa's Salon frequented by the Clinton's in Chappaqua, New York.
Nikkels was featured in a People magazine story about the various individuals Clinton comes into contact with from her neighborhood. She, however, wouldn't comment on his connection to the Clinton's Thursday.
"I want to keep myself in a very conservative position and I don't give information about clients," she told CNN. "I don't like to talk about who comes in here and who doesn't."
—
Follow Oliver Darcy (@oliverdarcy) on Twitter