WHITE SULPHUR SPRINGS, W.Va. (AP) -- Bubba Watson says he's painting over the Confederate flag on his car made popular in "The Dukes of Hazzard" television series.
The two-time Masters champ said Friday he'll replace it with the U.S. flag on the roof of the "General Lee 01."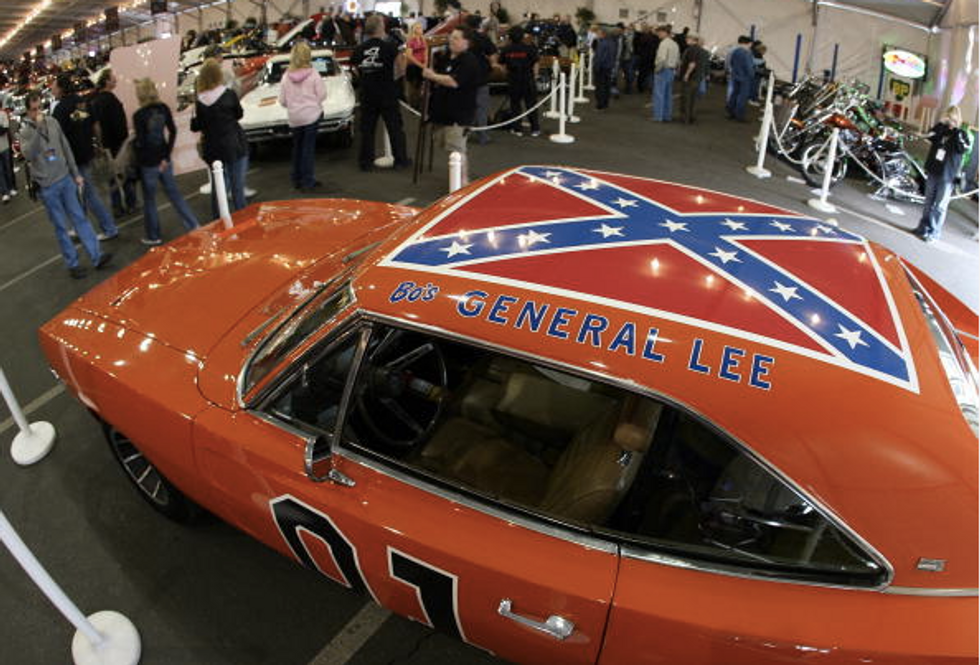 A 1969 Dodge Charger, dubbed 'The General Lee' from the TV series 'The Dukes of Hazzard', is displayed during the 37th Annual Barrett-Jackson Collector Cars auction in Scottsdale, Arizona, 16 January 2008. The Barrett-Jackson auction company specializes in classic and collectors cars, and their auction in Scottsdale is the world's largest collector car event. This year more than 1,100 cars are on sale during the week. (Getty Images/Gabriel Bouys)
Confederate symbols have been the focus of debate since nine people were killed June 17 at an African-American church in Charleston, South Carolina. Authorities say the accused gunman had posed in photographs with the Confederate battle flag.
Watson said after his round at The Greenbrier Classic in West Virginia that his decision "was the right gesture for me to do." He also said the American flag sends a statement that everyone is "created equal."
Watson paid $121,000 for the car at a January 2012 auction.