BEIRUT (TheBlaze/AP) — The Islamic State group has released a video allegedly showing the execution of 25 government soldiers in the historic town of Palmyra in central Syria.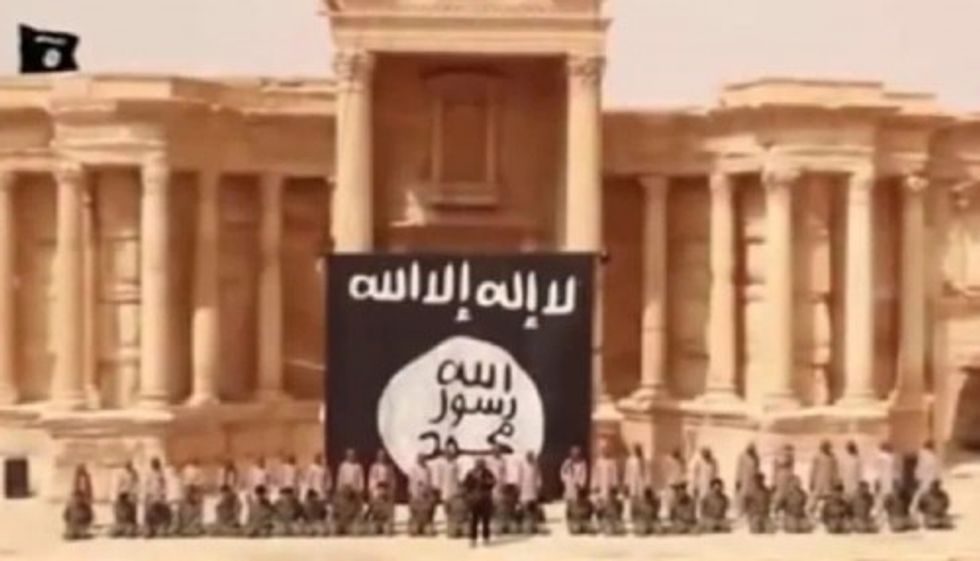 Image source: YouTube
The video released Saturday showed the soldiers being taken in pickup trucks from the town's notorious Tadmur prison to the amphitheater where they are shot dead by young Islamic State members armed with pistols.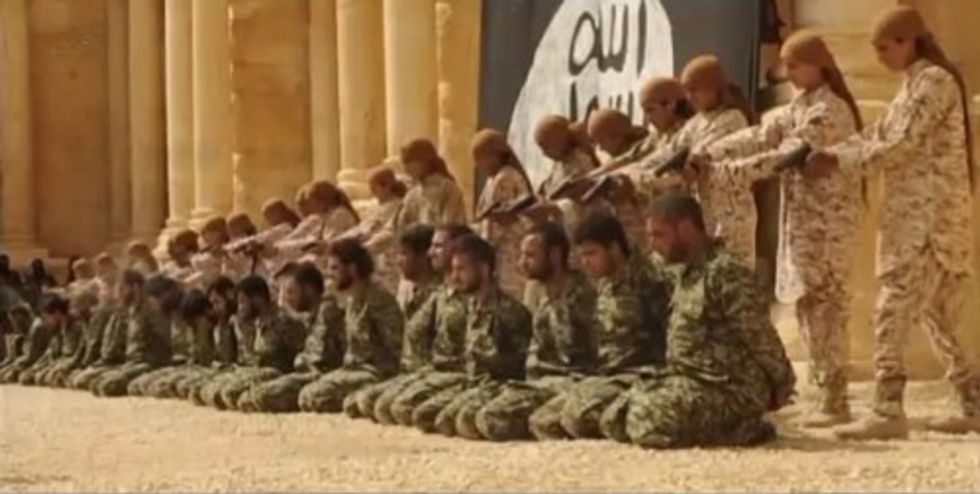 Image source: YouTube
Hundreds of people were seen watching the execution. It was not clear when it took place.
The Associated Press reported in May that scores of troops and state employees were killed after the Islamic State group captured the town.
Palmyra is a UNESCO world heritage site famous for its 2,000-year-old Roman colonnades, other ruins and priceless artifacts.
—
Follow Dave Urbanski (@DaveVUrbanski) on Twitter