At least two people died Saturday night when a pontoon boat capsized on the Ohio River.
Officials say four people have been rescued from the accident and taken to the hospital, but three people are still missing — one of which is believed to be a child.
WHAS reported that the boat struck a bridge as thousands of people gathered for Independence Day festivities in Louisville, Kentucky.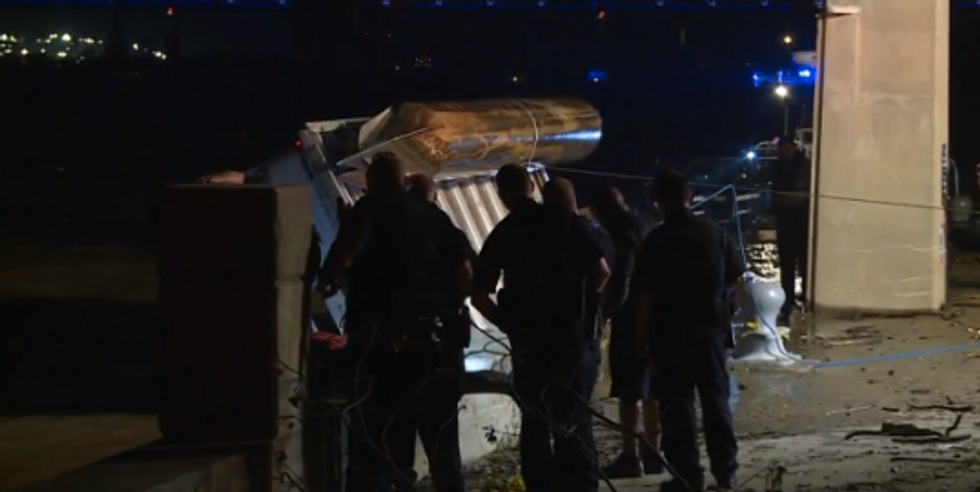 Image source: WHAS-TV
The Ohio River's current was reportedly too strong to send dive teams into the water, but a helicopter was seen flying above the bridge prior to Saturday evening's firework show.
According to WAVE, three people were taken to Kosair Children's Hospital and are in stable condition. Another individual was taken to the University of Louisville Hospital, but that person's condition is unknown.
The pontoon boat was found capsized near bridge construction.