Glenn Beck said that when he was working at CNN, a video came out that he will "never forget." It was a few months after he called 9/11 truthers "nuts," and "at the time at least, those guys were ... really dangerous."
Beck said the video showed a distorted version of his face, then "a disembodied female voice said, 'All traitors must be executed.' ... And then the word traitor came up in front of my face."
"Security went crazy, and I'm going out to do this book tour [for 'The Christmas Sweater]," Beck continued, speaking in a pre-taped show that aired Monday. "It was the first time I had to wear a bulletproof vest. ... I have to go out into these crowds, shake hands and do my thing, and we don't know who's in the crowd."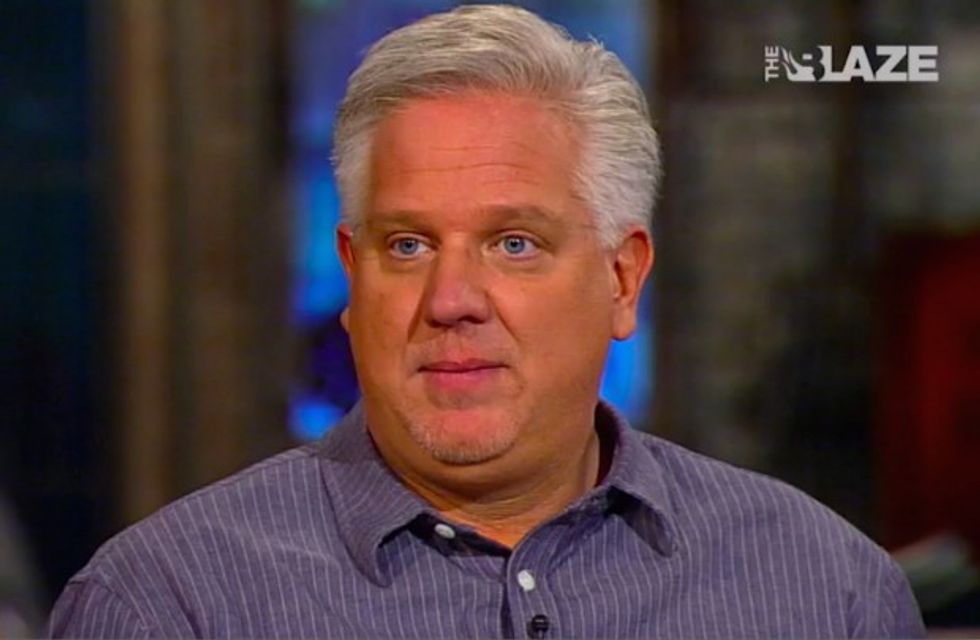 Glenn Beck speaks on his television program in an episode that aired July 6, 2015. (Photo: TheBlaze TV)
Beck said a man with his hands in his pockets came up to him, and his security was aware of every move the man made.
"I try to screw my courage and I'm like, 'OK, there's nothing wrong here,'" Beck said. "I put my hand out and I said, 'Merry Christmas.'"
Beck said the man responded in a chillingly calm voice: "Merry Christmas. All traitors must be executed."
Security tackled the man almost immediately, Beck said, and thankfully he was unarmed, but Beck couldn't stop thinking about what could have happened.
"I went back into the bus and I thought, 'I don't know if I can do this,'" Beck recalled. "I made the commitment to myself at that point: I am not dying for something that I don't believe. I am never going to say the things that I'm like, 'Yeah, I think that's pretty good...' Unless I know it, I'm never going to say those things."
Beck encouraged Americans to search their own hearts and decide what they are willing to live and die for, saying he will be doing a series of shows on "stand-alone courage" and people who were "just like you, that have changed things" to help people make those decisions.
[mlbvideo content_id=234442383]
The full episode of The Glenn Beck Program, along with many other live-streaming shows and thousands of hours of on-demand content, is available on just about any digital device. Click here to watch every Glenn Beck episode from the past 30 days for just $1!