A Florida state attorney's office has released surveillance footage that appears to show Florida State University quarterback De'Andre Johnson punching a female student at a bar last month.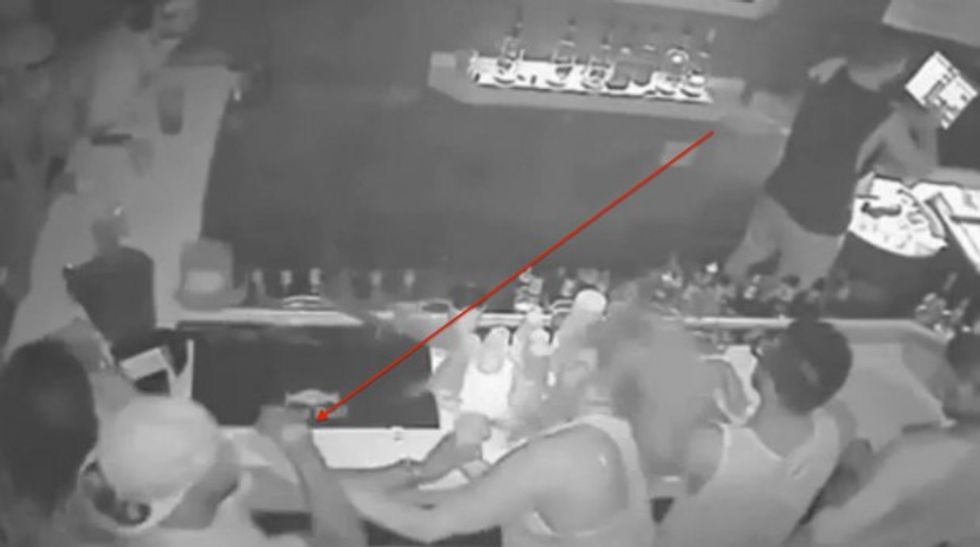 Image source: Tallahassee Democrat
The footage, obtained by the Tallahassee Democrat, shows the freshman quarterback near a bar surrounded by other patrons at Yianni's nightclub on June 24.
As Johnson tries to make his way closer to the counter by appearing to push one woman, she addresses him on the spot. But the conflict quickly escalates and just moments later, Johnson is seen punching the woman in the face.
The woman suffered bruising near one of her eyes, swelling of the left cheek and upper lip and a small cut near the bridge of her nose, according to court documents.
Johnson, 19, turned himself June 30 after a warrant was issued for his arrest. He was charged with misdemeanor battery but released Thursday from Leon County Jail in Tallahassee on $500 bond.
Johnson has been suspended indefinitely from the FSU football team for violating the athletic department's policy. Florida State University spokesman declined to comment further.
(H/T: Tallahassee Democrat)
–
Follow Jon Street (@JonStreet) on Twitter