Seattle Seahawks quarterback Russell Wilson recently revealed that he and his girlfriend, pop superstar Ciara, have agreed to do it "Jesus' way" in regards to their relationship.
That means no sex before marriage.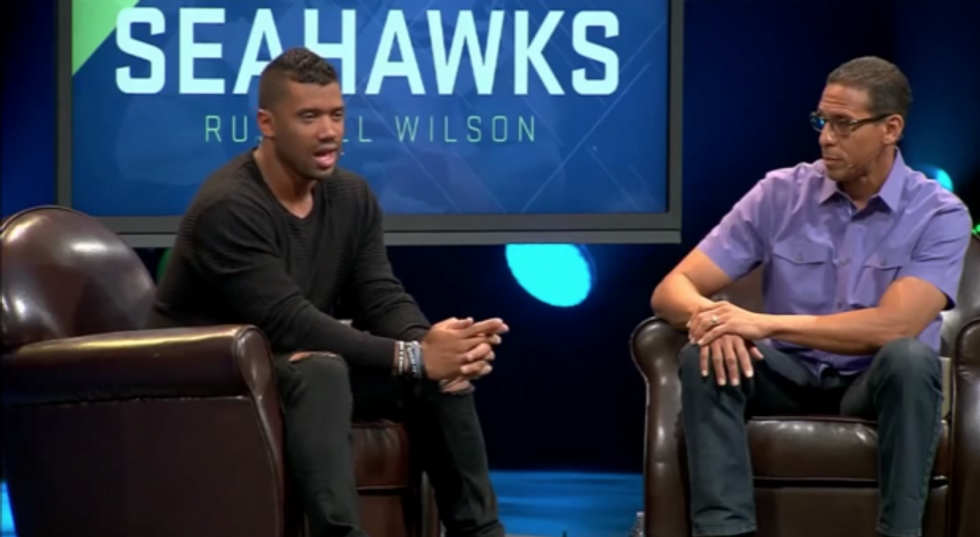 (YouTube screengrab)
Wilson, a Super Bowl champion, opened up about his relationship with Ciara during a Q&A at The Rock church in San Diego, California. He also acknowledged that making such a big commitment is not going to be easy — especially since he considers his girlfriend a "15 out of 10."
"She was on tour; she was traveling, and I was looking at her in the mirror, I was sitting in the dressing room, she was getting ready to go…and she was sitting there, and God spoke to me and said, 'I need you to lead her,'" Wilson recalled. "And I was like, 'Really, right now?'…And he goes, 'No, I want you and need you to lead her.' So I told her right then and there, 'What would you do if we took all of that extra stuff off the table and just did it Jesus' way?'…And she was relieved."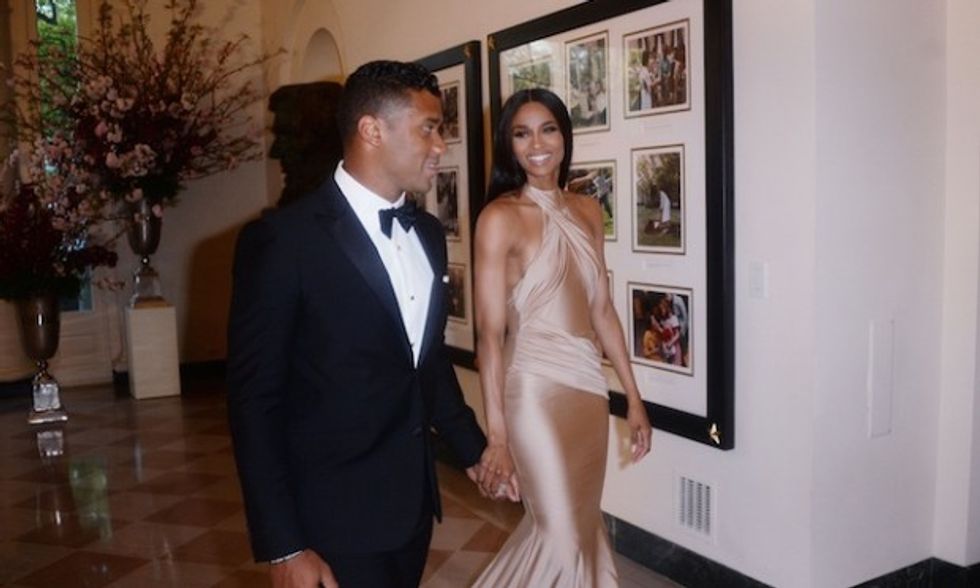 Photo: Getty Images
Just to make sure there was no confusion, Wilson then clarified what he was referring to.
"We're talking about sex," he said. "I ain't gonna lie to y'all now, I need y'all to pray for us. I know y'all seen her on the screen."
Watch the clip below (relevant portion starts at around 24:00):
---