BALTIMORE (AP) — Baltimore Mayor Stephanie Rawlings-Blake has fired Police Commissioner Anthony Batts.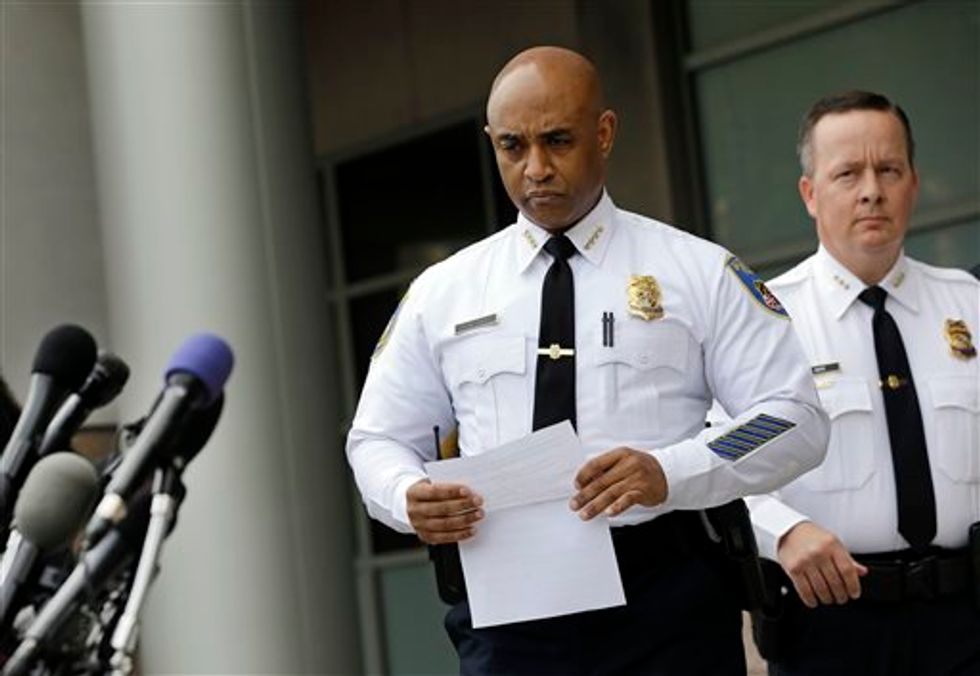 Baltimore Police Department Commissioner Anthony Batts, center, approaches a news conference before announcing that the department's investigation into the death of Freddie Gray was turned over to the State's Attorney's office a day early, Thursday, April 30, 2015, in Baltimore. (AP Photo/Patrick Semansky)
Rawlings-Blake announced the firing in a news release Wednesday afternoon. She said Deputy Police Commissioner Kevin Davis will become interim commissioner.
Rawlings did not give a reason, but the move comes amid a spike in the city's homicide rate.
Baltimore was rocked with civil unrest in April after black resident Freddie Gray died one week after suffering a critical spinal injury in police custody. Six police officers have been criminally charged in Gray's death.
Since the rioting stopped, the city has seen a sharp increase in violence, with 155 homicides this year, a 48 percent increase over the same period last year.