Rep. Trey Gowdy (R-S.C.), chairman of the House Select Committee on Benghazi, released its March 4 subpoena of Hillary Clinton on Wednesday after the former secretary of state claimed on CNN that she "never had a subpoena."
"The committee has issued several subpoenas, but I have not sought to make them public," Gowdy said in a statement. "I would not make this one public now, but after Secretary Clinton falsely claimed the committee did not subpoena her, I have no choice in order to correct the inaccuracy."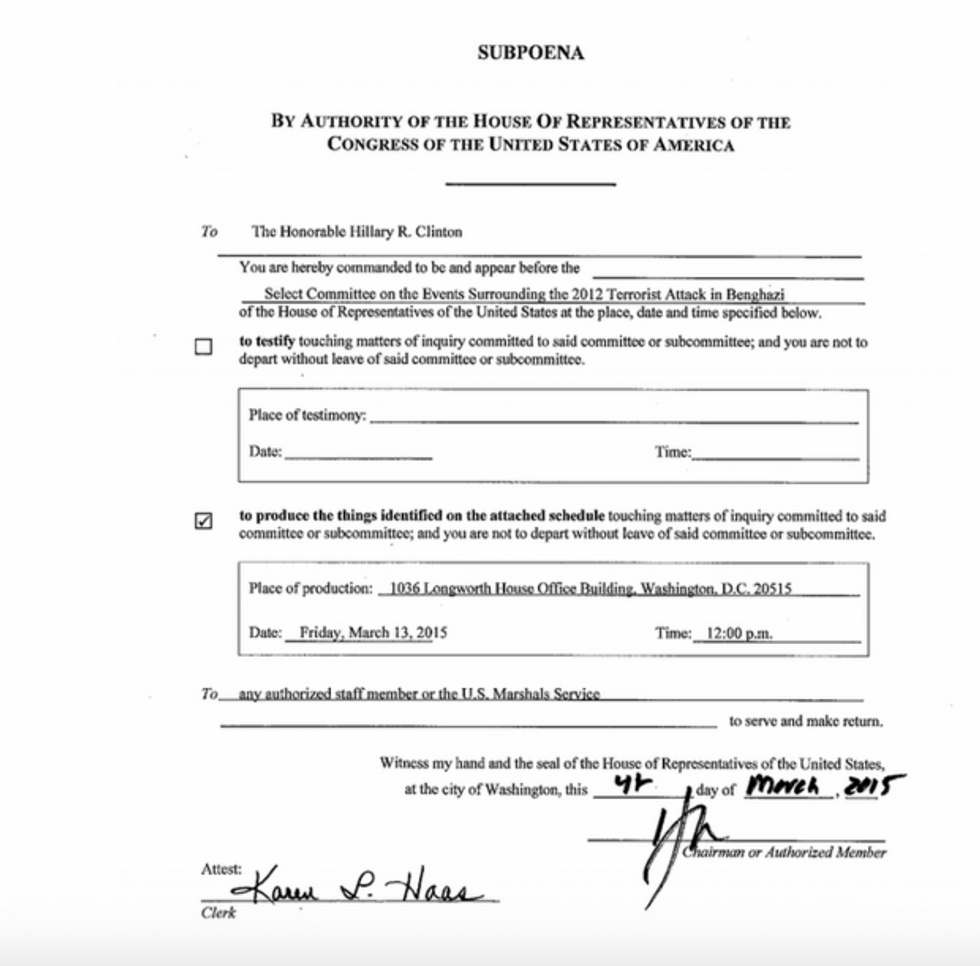 (House Select Committee on Benghazi)
Gowdy argued the Benghazi committee "immediately subpoenaed Clinton personally after learning the full extent of her unusual email arrangement with herself" and "would have done so earlier if the State Department or Clinton had been forthcoming that State did not maintain custody of her records and only Secretary Clinton herself had her records when Congress first requested them."
During the first national TV interview of her 2016 presidential campaign, Clinton accused her interviewer of making "so many assumptions" about her private email controversy and defended her handling of emails during her tenure at the State Department. You can watch her comments in full context here.
"I've never had a subpoena," she added. "There's nothing, again. Let's take a deep breath here. Everything I did was permitted by law and regulation."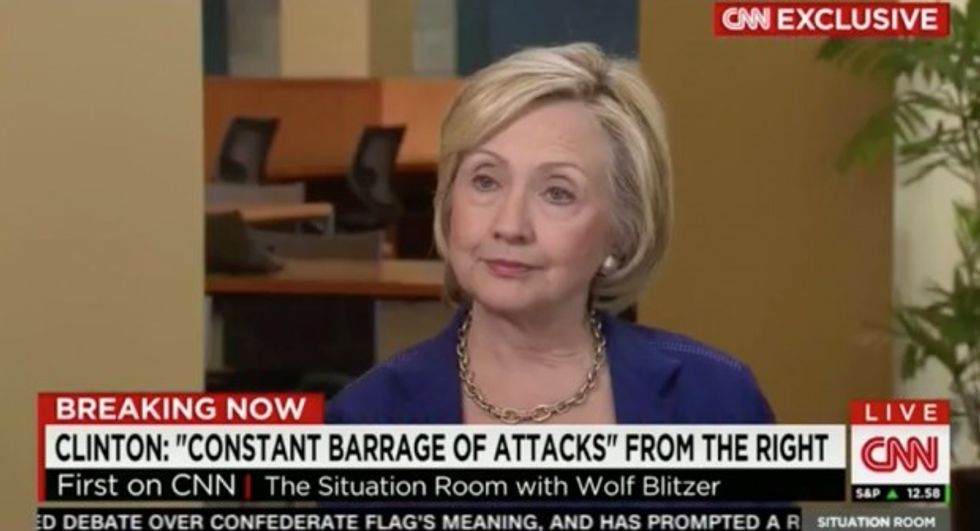 CNN
In his Wednesday statement, Gowdy also questioned the "curious" timing of Clinton's decision to "delete and attempt to permanently destroy emails."
"The Secretary left office in February of 2013. By her own admission she did not delete or destroy emails until the fall of 2014, well after this Committee had been actively engaged in securing her emails from the Department of State," he said. "For 20 months, it was not too burdensome or cumbersome for the Secretary to house records on her personal server but mysteriously in the fall of 2014 she decided to delete and attempt to permanently destroy those same records."
House Speaker John Boehner also weighed in on the matter on Twitter Wednesday:
#BREAKING: Here's the subpoena Hillary Clinton told @CNN she "never had." It's dated 3/4/15. http://t.co/gp1E32PkTz pic.twitter.com/7BaZ8IKdAg

— Speaker John Boehner (@SpeakerBoehner) July 8, 2015
Messages left with the Hillary Clinton campaign seeking clarification on her comments were not returned at the time of publication.
---