A simple traffic stop that started with a police officer pulling over a cyclist whose bike didn't have a reflector escalated to a point where a homeowner was pushed and is now suing.
The February incident caught on Orange Police Department officer Dylan Mulhollan's body camera, shows Orange, Texas, homeowner Ronald Warnell coming outside to see what's going on in his front yard.
When Mulhollan asked Warnell to "back up, please," the homeowner reminded the officer "you're on my property."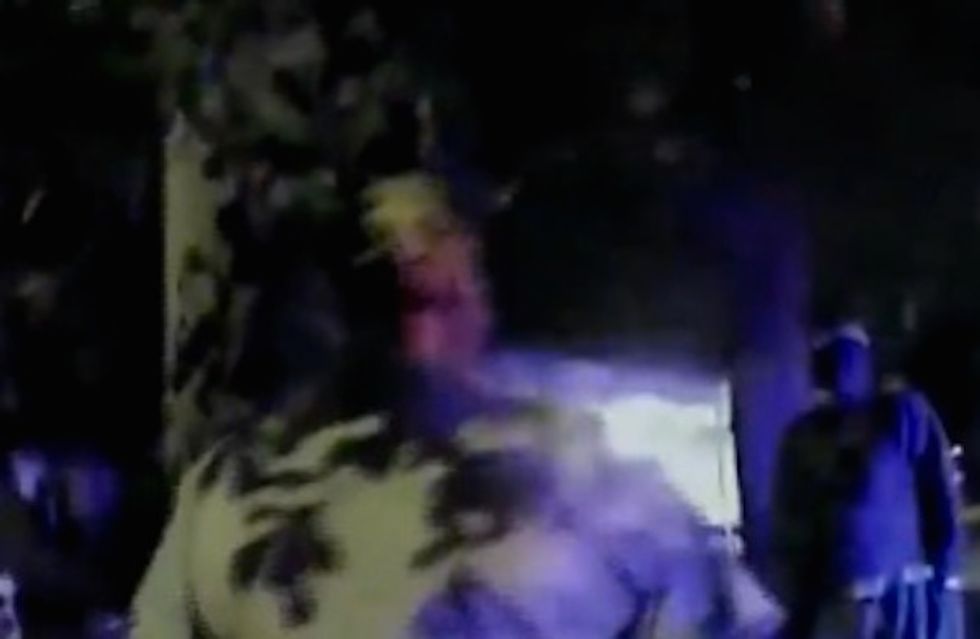 Image source: WFAA-TV
And that's where things started to get heated.
"No, no. It's my property now," Mulhollan said.
"It's not your property," Warnell insisted.
Mulhollan ordered Warnell to back up.
"Make me," Warnell responded.
A few seconds later, when Warnell refused to put his hands behind his back, officer Mulhollan pushed him to the ground.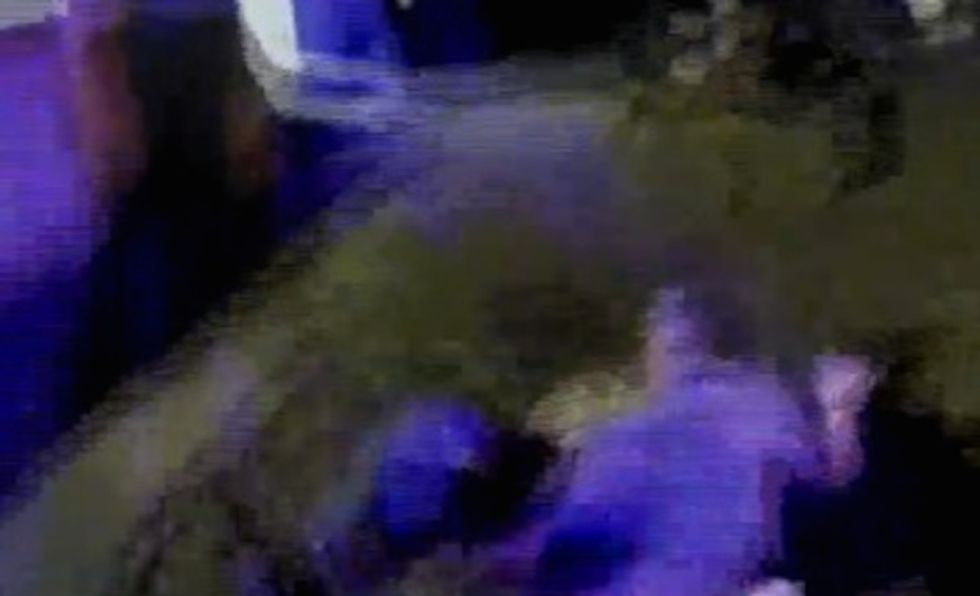 Image source: WFAA-TV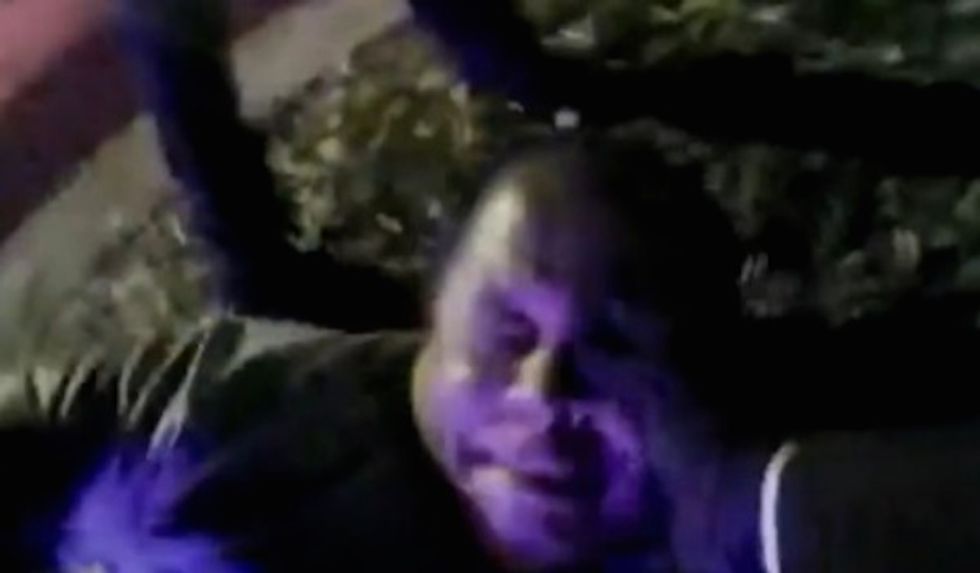 Image source: WFAA-TV
Watch the footage in WFAA-TV's report:
"All of a sudden, he just bum-rushed and knocked me down, and almost hit my head, and started to wail on me," Warnell told WFAA-TV of the incident over which he is now suing the police department.
KBMT-TV noted that police Capt. C.A. Stephenson wrote in an internal memo that the video calls into "question how [officer Mulhollan] responds in incidents where his actions are questioned as well as his ability to control his aggression when his authority is questioned."
"Even after being shoved to the ground and being struck in the face, Warnell was never abusive or threatening, but was still wanting to know why he was treated the way he was when he was only trying to find out what was happening on his property," the memo continued.
Civil rights attorney Daryl Washington told WFAA that Mulhollan should have "de-escalated the situation."
"The only thing I can tell you, if I was in a different neighborhood, a different color, and I came outside on my property and inquired what was going on, this never would have happened," Warnell told WFAA.