Aaron and Melissa Klein, owners of the embattled Sweetcakes by Melissa bakery, have been ordered to contact Oregon's Bureau of Labor and Industries by July 13 to pay $135,000 in damages that was imposed after the Christian couple declined to make a wedding cake for a lesbian couple.
Oregon Bureau of Labor and Industries communications director Charlie Burr told TheBlaze on Wednesday that the Kleins must contact the agency by Monday, and that they have three options: pay the sum in full, make arrangements for monthly installments, or ask for a stay.
"[A stay of enforcement] means that they would pay nothing until the court of appeals has a chance to weigh in," Burr said.
Aaron Klein told TheBlaze on Wednesday that his attorney is, indeed, drafting a request for a stay, which he hopes will freeze the current demand for payment, which the baker said could come along with interest and a penalty if the family doesn't comply with the order.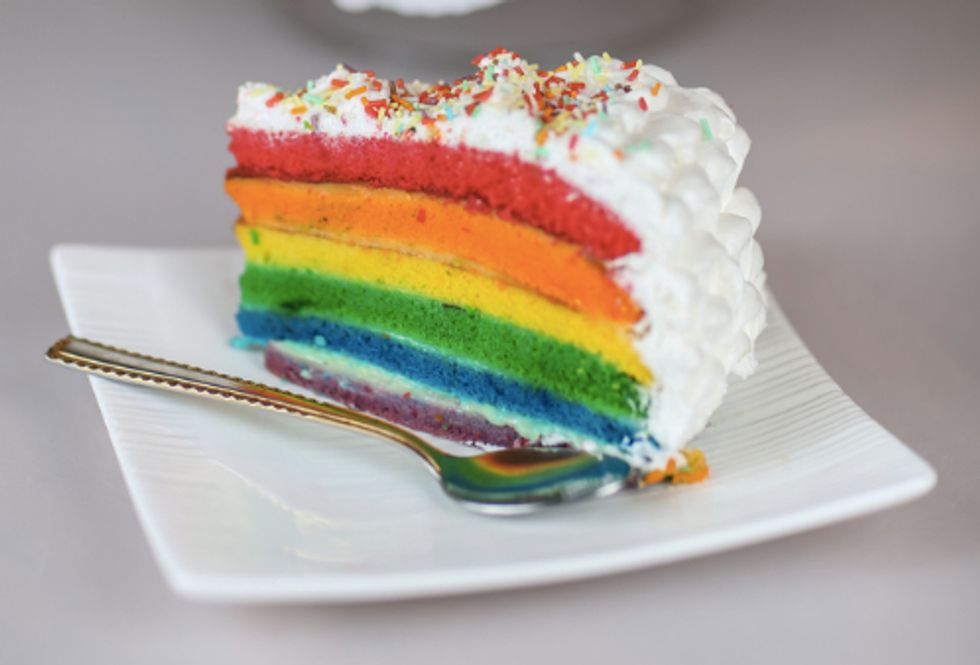 Photo credit: Shutterstock
Klein, who was fervent in his pledge to fight back against the fine when he spoke out last week, affirmed that he still has no plans of backing down from the order, which was handed down by Oregon Labor Commissioner Brad Avakian.
"I will not relent. I will continue," he said. "I will use every legal remedy I have to make sure that this man cannot do this to me, cannot do it to my wife, cannot do it to my five children, cannot do it to any other American."
Klein said that the entire situation — which began after he and his wife declined to make a wedding cake for Rachel Cryer-Bowman and Laurel Bowman-Cryer based on the bakers' religious views — shows "overreach of the government."
"We're looking at the persecution of Christians in this country," he said.
He currently has no plans to "pay anything," but said that he will wait to see what the courts decide on the matter.
In the meantime, Klein said that declining to pay the $135,000 could mean that a lien would potentially be placed on his house, and he said that his wages could be garnished. He said that Avakian makes the final call on the stay, and considering that the commissioner has led the charge against the family, he's not sure that it will be granted.
"They conceivably garnish my wages if I miss one payment, and they do add interest and penalties if not paid in full," he said.
Listen to the Kleins discuss their plight below:
Klein said that interest could end up being around $25,000 by his estimate, with Burr telling TheBlaze that the "Department of Revenue or a private collection agency could assess collection fees on top of the $135K."
"The Department of Revenue would be 16 percent; private agency could be up to 23 percent," he said.
A crowd funding campaign launched to help the Kleins pay fines and fees has raised more than $241,000, though the family would owe taxes on that sum. Even if the campaign covers costs, though, Aaron Klein said that it does little to remedy the overarching religious freedom issue.
Read more about the story here.
--
Front page image via Shutterstock.com.