Bill Graves heard his name called out while he volunteered last month as a poll watcher during a council primary in East Orange, New Jersey.
"I hear this rumbling, 'Where the blank is Bill Graves? I'm gonna kick his butt!'" Graves told WABC-TV.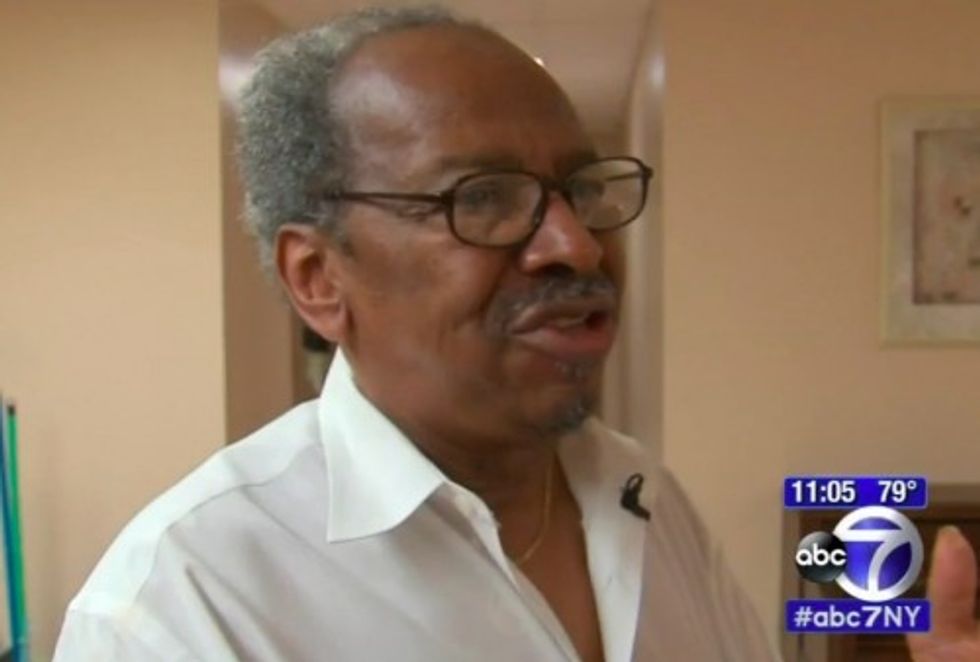 Image source: WABC-TV
Graves — a 75-year-old Army veteran who's completely blind in one eye and legally blind in the other due to cataracts and glaucoma — didn't expect what happened next.
Surveillance video showed Graves standing toe-to-toe and arguing with a man —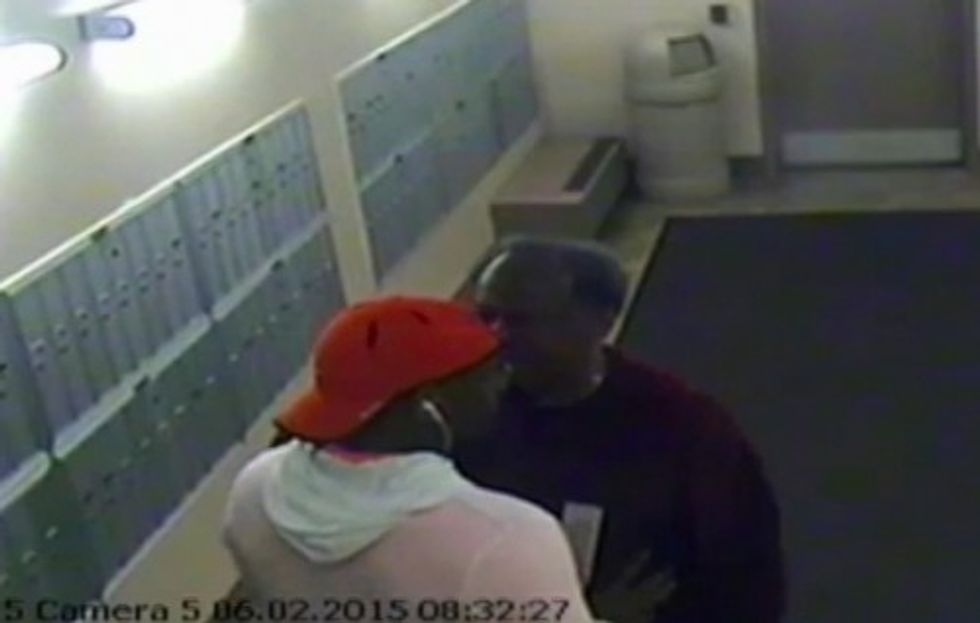 Image source: WABC-TV
— who suddenly punched Graves in the face.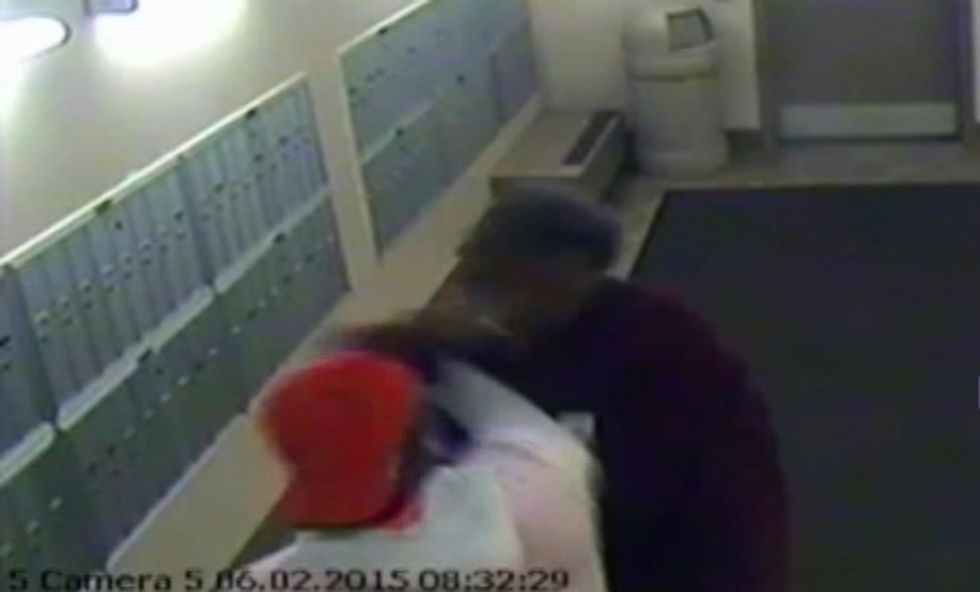 Image source: WABC-TV
"You can see on the tape it was intentional," he told the station.
More shocking? Essex County prosecutors identified his attacker as Leroy Jones, the chairman of the county Democratic Committee, WABC reported.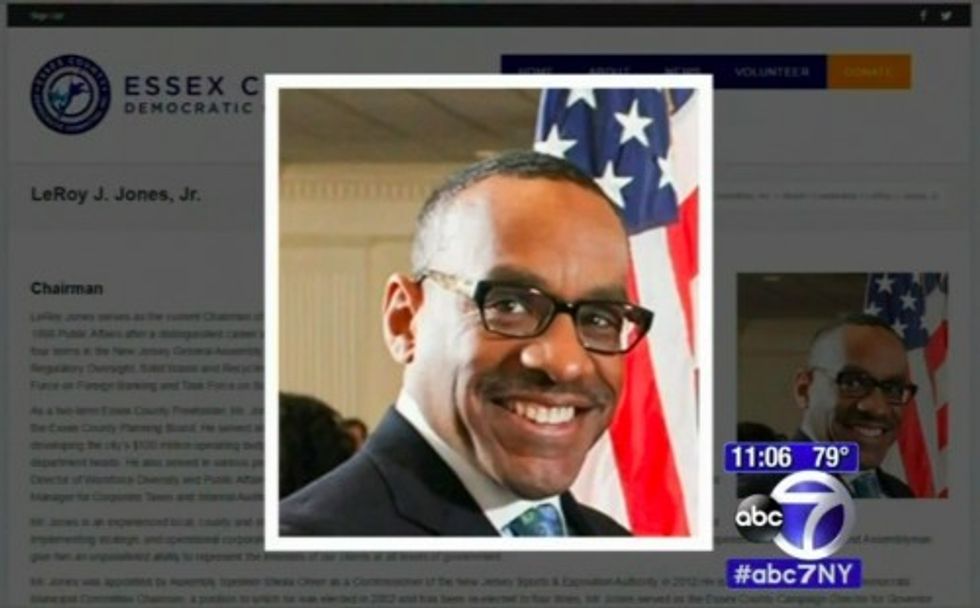 Image source: WABC-TV
The argument apparently erupted because Graves backed a candidate Jones didn't support.
Jones was cited for misdemeanor disorderly conduct, the station reported.
Graves told WABC that Jones avoided a felony charge because of his political position.
WABC said prosecutors didn't respond to requests for comment on why Jones wasn't arrested and charged with assault.
Graves said his vision has worsened and he's "angry" and "disgusted."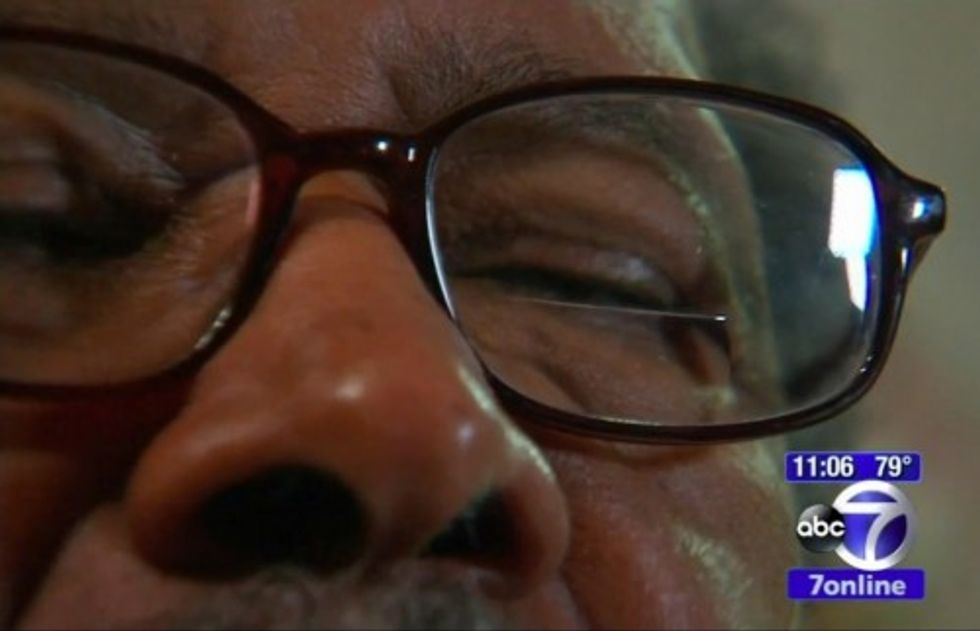 Image source: WABC-TV
"Why should I have to run back and forth to the doctor because someone decided to hit me?" he asked.
—
Follow Dave Urbanski (@DaveVUrbanski) on Twitter